While Monterey Car Week, originally scheduled for August 7-16, isn't happening this year as planned, there are still plenty of other ways for auto buffs to get their car fix in Monterey County this year.  If you happen to be in town on August 14th, don't miss your chance to see one event that hasn't been postponed, the Pacific Grove Rotary Concours Auto Rally. Spectators can stake a spot along the 100-mile route throughout Monterey County and watch safely from inside their vehicles. While you're here, check out these hassle-free and socially-distanced ways to escape on four wheels as well.
Take a scenic drive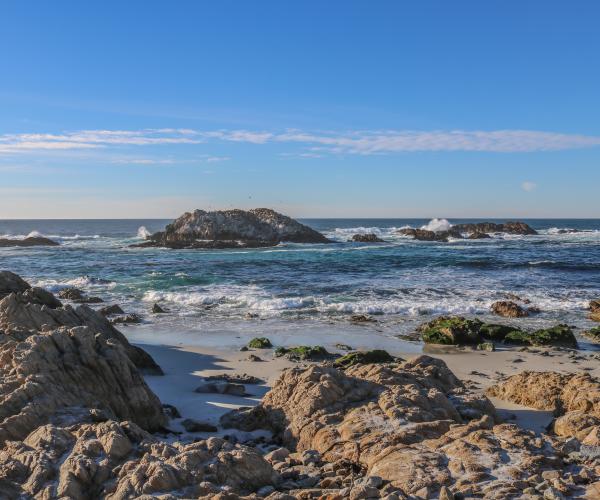 While the Concours d'Elegance at Pebble Beach (probably the most exclusive car show in the world) has been postponed to 2021, auto enthusiasts can still drive the iconic 17-Mile Drive which winds through Pebble Beach. Don't miss key opportunities to stop for a photo opp, like at the Lodge at Pebble Beach and Pebble Beach Golf Links' iconic 18th hole.
There is no shortage of amazing scenery in Monterey County. If you've already seen 17-Mile Drive, check out California's top road trip along Highway 1 featuring curving, rugged cliffs along the Pacific coast or take a detour down Ocean Avenue and marvel at the European-inspired fairytale cottages of Carmel-by-the-Sea. For a totally different backdrop, head to Highway 101 for rolling hills of Salinas Valley and the River Road Wine Trail.
Test out new "wheels"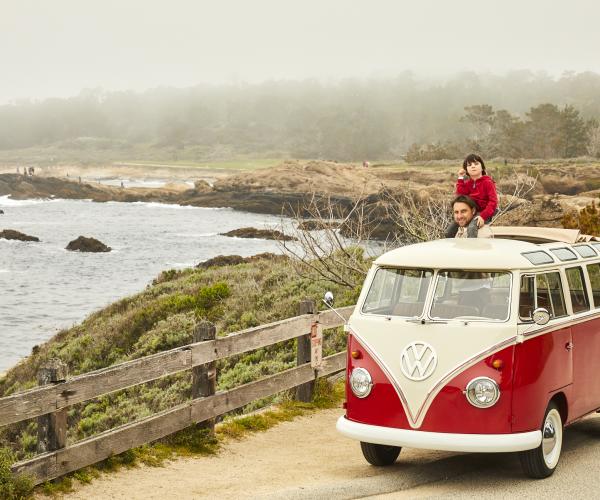 Bored with your own vehicle? Rent a classic car from Monterey Touring Vehicles and take a spin along one of the area's many scenic drives. The company's impressive fleet ranges from a 1961 Volkswagon Bus and a 1958 Porsche 356 Outlaw to a 1975 Cadillac Eldorado and even a 2008 Tesla Roadster.
Tip: Monterey Touring Vehicles is offering 20% off the classic car of your choice with promo code CALI20, now through October 2020.
For a miniature excursion, try Sea Car Tour, which allows guests to scoot around town in two-seater electric coupes for one-, two- or three-hour tours. Options include exploring the quaint downtown of Pacific Grove to admiring sweeping Monterey Bay views along Cannery Row.

Join an area Car Club like Exclusive Track Days to test your driving skills on the legendary WeatherTech Raceway Laguna Seca. Providing car enthusiasts a variety of factory race cars and exotics to choose from, club members have multiple opportunities to experience the adrenaline-rush of conquering the raceway's infamous Corkscrew turn. For non-club members, a visit to the track is well worth it for picture-ops of the 11-turn raceway, exploration of its recreational trails, in-person races (when possible) and treating yourself with merchandise in its Official Raceway Store. 
Catch a movie
Take a step back in time and park your vehicle at a new drive-in movie experience at Monterey County Fairgrounds. Its weekend Pop-Up Summer Movies not only allows for you to catch a feature film, but also eye-up the 59 other vehicles parked for the show. Concessions are available to purchase and tickets cost $30 per vehicle.