If you ever had the good fortune of meeting the late restaurateur and founder of Oktoberfest Monterey Bay, Chef Andre Lengacher, you know what his overriding life philosophy was: "Just have fun!"
Whether he was holding court at his restaurant Lugano Swiss Bistro in Carmel or roaming the grounds of Oktoberfest in his lederhosen and almost comically giant beer stein, Chef Andre was always in high spirits and encouraging people to sing, laugh and above all, have fun!
In fact, Chef Andre's most well-known quote about the event he founded is: "To me, Oktoberfest is a great time of camaraderie, beer, dancing, Lederhosen, fun…it's just fun."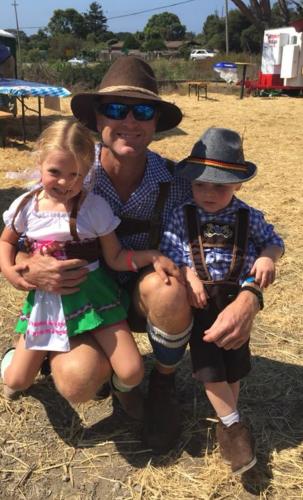 Chef Andre, unfortunately, passed away in 2016 after a long battle with cancer. But Oktoberfest Monterey Bay continues his legacy, with the event back to its original home in The Barnyard shopping center two years ago. The festival itself honors his legacy and his spirit is felt by all the attendees.
This year's event will be held from noon-6 p.m. Saturday, Sept. 14, 2019, at The Barnyard Shopping Village in Carmel. Cost is $20 general admission, with children under 12 years old free. In addition, the event is dog-friendly, so bring your four-legged friends!
Oktoberfest is best known around the world for imbibing great German beers, but there's more to the event than just suds. There's the popular San Francisco "oompah" band The Internationals to dance to, men's and women's beer stein-holding contest, the naming of Miss Oktoberfest and Miss Junior Oktoberfest, and the ceremonial cracking of the first keg.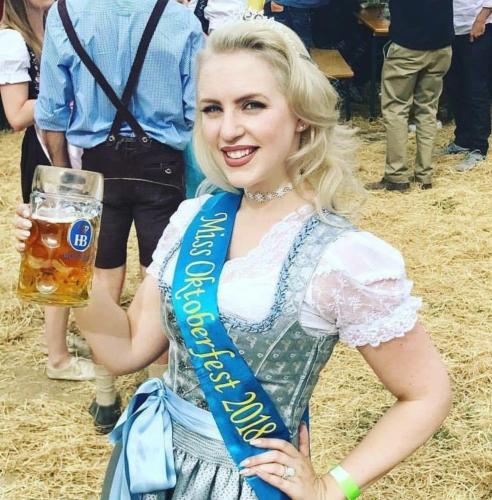 And, of course, you can't hold an Oktoberfest event without great Bavarian food — from giant pretzels (brezel) with hearty German mustard to delicious bratwursts, spätzle, sauerkraut and apple strudel.
The Oktoberfest in Munich, Germany, is the largest festival in the world, drawing an estimated 6 million people every year. And it could be one of the longest-running festivals in the world as well, since it's been held for an astounding 185 years and counting!
So on Sept. 14, break out the lederhosen and drindl, bring your friends and enjoy the beer, food, dancing and fun. And, like Chef Andre, let out your heartiest Oktoberfest cheer: Ziga! Zaga! Oi! Oi! Oi!
For information, go to the website at www.oktoberfestmontereybay.com or facebook.com/oktoberfestmontereybay. Chrissa Imports is the major sponsor and a portion of the proceeds will go to charity.