Every week we pick a newly submitted photo from the Flickr Group "See Monterey- Beautiful Photos of Monterey County." This week's winner is "Tunnel Vision" submitted by Joe Hengel.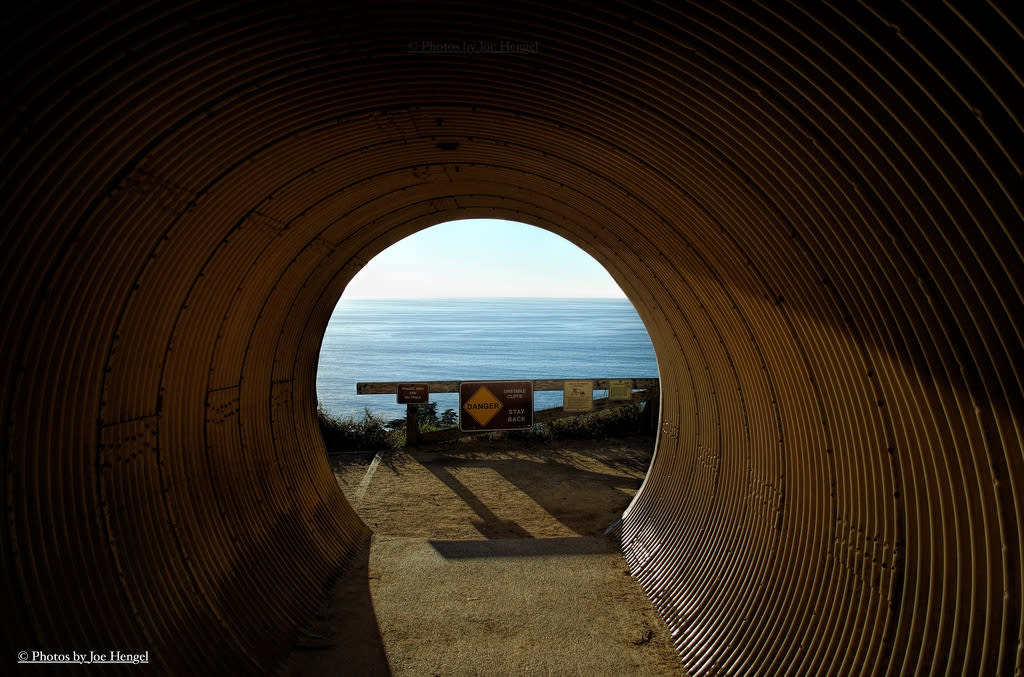 Do you know where this mysterious tunnel leads to? If you guessed McWay Falls in Big Sur you are correct! The 80 foot waterfall just outside of this tunnel is easily one of the most unique and majestic sights along California's coastline.
Visitors can view the scenic fall from a 0.5 mile "Overlook Trail" easily accessible from the entrance gate of Julia Pfeiffer Burns State Park off of Highway One.
Do you have an amazing shot of Monterey County that you think is worthy of "Flickr Photo of the Week?" Submit your photo to our Flickr Group and you just might get picked!