Not one but TWO tall ships dock in Monterey, March 1-17, 2019.
The Hawaiian Chieftan arrives March 1st while the Lady Washington, that made a guest appearance on Pirates of the Caribbean: The Curse of the Black Pearl, arrives March 8th. 
Lucky pirates in training can set sail on a two-hour tour aboard her majesty or climb on deck to scope out the vessel during walk-on tours. Click here for the complete schedule of tour times and adventure sails.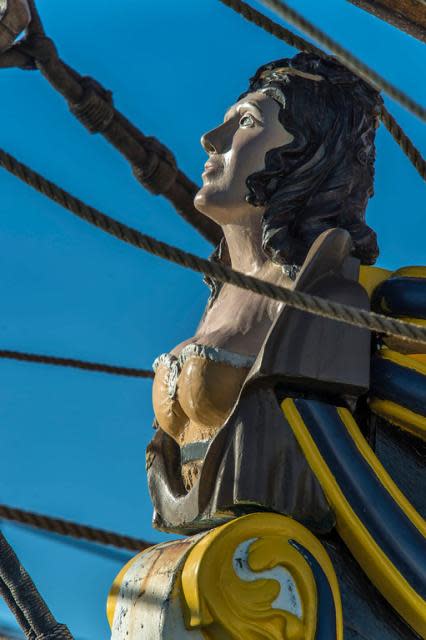 The tall ship will be open for walk-on tours with a $5 donation and three-hour Adventure & Evening Sails are available, $65 for adults and $55/children.
NEW! Three-hour Battle Sails with both tall ships are also available which feature fast-paced maneuvering and live black powder cannon fire as the ships vie to win the battle. Tickets are $85 for adults and $65 for children.
Call 800-200-5239 or click here for reservations and more information.