Feeling pure joy at Monterey Jazz Festival.  Photo credit: Samuel Madruga
There's got to be a reason Monterey Jazz Festival has been the longest continuously-running jazz festival in the world. If you've been a long-time fan these past 62 years, you already know why. For those who are curious about this three-day jazz festival, here are five reasons why you should add Monterey Jazz Festival to your annual music adventures.
5.
History is made every year, and MJF perpetuates the incredible American art form that is jazz. Friday, September 27 on the big Arena Jimmy Lyons Stage, Artists-in-Residence Allison Miller and Derrick Hodge present Soul on Soul: A Tribute to Mary Lou Williams. Miller and Hodge will include pieces from her epic devotional work, Black Christ of the Andes, of which "St. Martin de Porres" was given its West Coast premiere at MJF8 in 1965.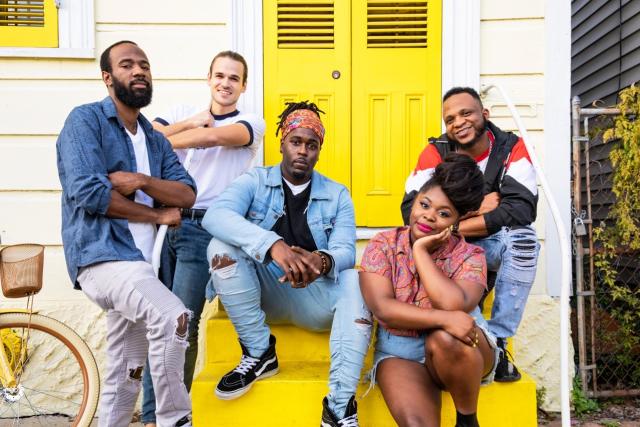 Tank and the Bangas.  Photo credit: Tank and the Bangas.
4.
Discover up-and-coming artists and your new favorite bands. Saturday, September 28 the Jimmy Lyons Stage is featuring NPR Tiny Deck Concert Contest winners Tank and the Bangas, New Orleans Mardi Gras traditionalists Cha Wa, and fast-rising duo Larkin Poe. Cha Wa and Larkin Poe also have performances scheduled on Grounds stages that day.
3.
See young jazz musicians before they become world famous! Sunday is the day to see students who directly benefit from Monterey Jazz Festival's educational opportunities. MJF's Next Generation Jazz Orchestra, California State University, Long Beach "Pacific Standard Time" and Centro Cultural Costarricense Norteamericano (CCCN) Jazz Orchestra from Costa Rica all perform Sunday with several other rising artists.
2.
The world's best jazz musicians performing in one of the most beautiful settings on the West Coast. Monterey's ruggedly stunning coastline, sublime weather and incredible flora make it a great setting to see Snarky Puppy, Chris Botti, Diana Krall, and Bob James, David Sanborn and Marcus Miller: Double Vision Revisited.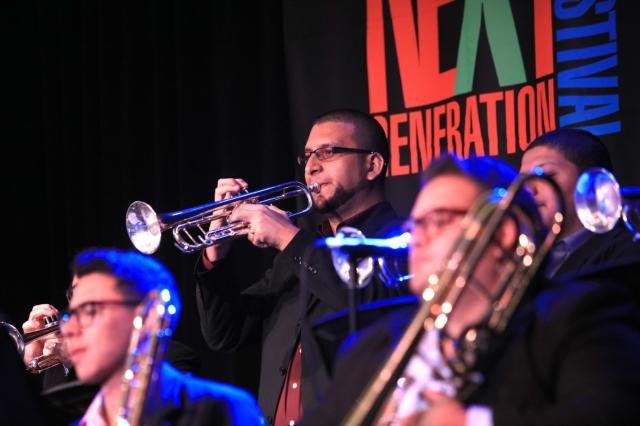 CCCN Jazz Orchestra.  Photo credit: Randy Tunnell. 
1.
And the very best reason to attend the Monterey Jazz Festival is altruistic. For over half a century now, Monterey Jazz Festival has been changing lives through jazz education. Every dollar spent helps students on various programs including the Next Generation Jazz Festival and Next Generation Jazz Orchestra. MJF invites the top student musicians from across the country and around the world to participate in the 50th Next Generation Jazz Festival (April 3-5, 2020).  Plus, many more local initiatives keep jazz alive.