In recent years, music lovers of all ages have been diverting from digital and immersing themselves in the world of vinyl records.
"I think maybe what happened was the convenience of technology overshadowed the experience of holding an album in your hands, and sitting on your bedroom floor, and staring at a picture of John Lennon or Gene Simmons or Johnny Rotten. That tangible experience can sometimes become an even more emotional experience, because it's really happening" explains Foo Fighters frontman David Grohl to USA Today. 
This Saturday, April 18th is a Christmas of sorts for vinyl collectors known as Record Store Day. Colored and picture vinyl, rare releases, limited edition box sets, and more are available to the masses who are lucky enough to be the first in line.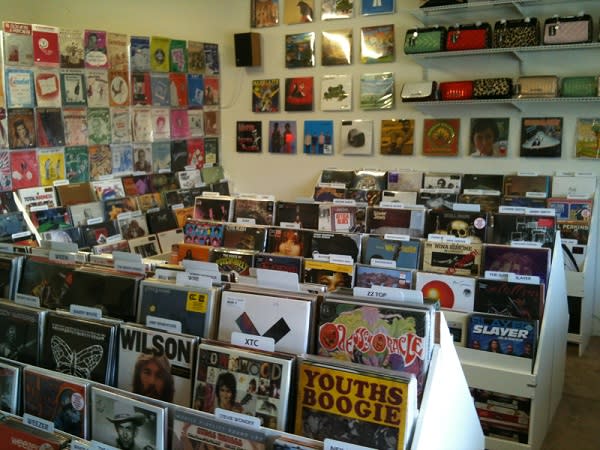 Here in Monterey County, we have a rich music history that is reflected in the awesome vinyl shops in the area. Regardless if you are just starting out on your vinyl journey and looking for some great staples or on the hunt for rarities to add to your extensive collection, you can find it all in Monterey Bay on Record Store Day. Happy hunting and good luck!
Stores Participating in Record Store Day
There are several locations in Monterey that are participating in record Store Day and will have special releases available. Below find a list of participating stores in the area that will all be opening their doors at 10:00 am on Saturday.
-
Do Re Mi Music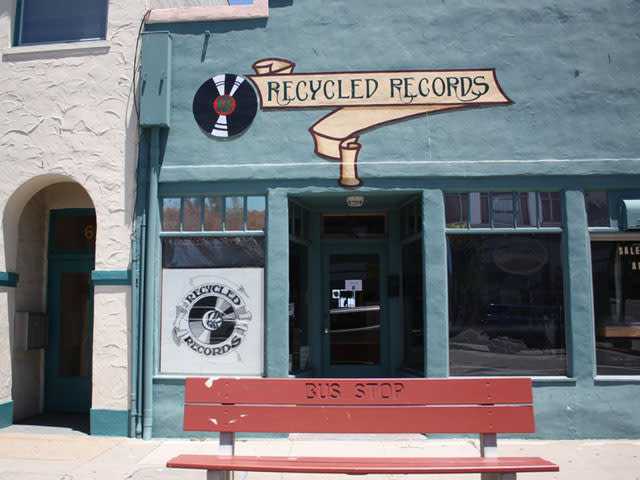 Record Store Day Releases
Part of the excitement of Record Store Day, is the hunt. There is no way of knowing what each store will have in stock and how many they will have. Last year, I had to beg a friend from Berkeley to go snooping for a special release that I just had to have and couldn't find it locally. Here are some of my picks from the release list for this year.
Black Star (Mos Def & Talib Kweli)
Fix Up/You Already Know
7" Picture Disk
Bob Dylan
The Basement Tapes
LP
Dandy Warhols
20th Anniversary Dandy's Rule Ok
2 x 12" Colored Vinyl
The Flaming Lips
Bad Days
10" Colored Vinyl
Johnny Cash
Koncert V Praze (In Prague-Live)
12" Colored Vinyl
Willie Nelson
Teatro
2 x 12" Colored Vinyl
Various Artists
The Darjeeling Limited (Original Soundtrack)
12" Colored Vinyl

Record Hunting Hints and Tips
The early bird gets the vinyl
There are a lot of seriously dedicated vinyl collectors and enthusiasts out there so the earlier in the day you get to hunting, the better chance you have in getting the best pick of the lot.
Always look at the vinyl, not just the sleeve
There can be a beat up record inside sleeve that is in good shape or a pretty worn sleeve that houses pristine vinyl. It is always a good idea to pull the vinyl out of the sleeve just to make sure it isn't warped or badly scratched.
Use plastic covers
Using plastic covers for your vinyl is a good practice to get into early on. It ensures that your vinyl will keep in the best shape so you can continue to enjoy your collection well into the future.
Patience is key
Sometimes you won't find exactly what you are looking for right away and the key is to be persistent and patient. Plus, there is nothing more satisfying than finally finding the record that has been on your list for months.
Use your intuition
Having extensive music knowledge certainly isn't required for vinyl hunting but it definitely helps. However, I have found that having a good intuition is just as great of an asset. That being said, don't be afraid to judge a record by its cover! Some of my favorite records have been random mystery pulls that I had good feelings about.
Record store owners are your friend
Making friends with a record store owner is a great way to expand your musical knowledge and collection. Record store owners generally love music and can tell you a lot about your favorite music and make suggestions based on your tastes. Plus, if they know you are looking for a particular record sometimes they will even put it aside for you if it comes up in their inventory.
Look beyond the vinyl shops
Expanding your horizons to estate sales, antique shops, garage sales, second hand shops, and even the dump are great ways to find great vinyl. Don't be afraid to look in unexpected places, chances are you will be pleasantly surprised.