A delicious new partnership!
The Monterey Bay Aquarium will be participating in the Relais & Châteaux GourmetFest in Carmel-By-The-Sea. The four day foodie extravaganza is March 5-8 and features a lengthy roster of chefs, wine estates and tasting experiences.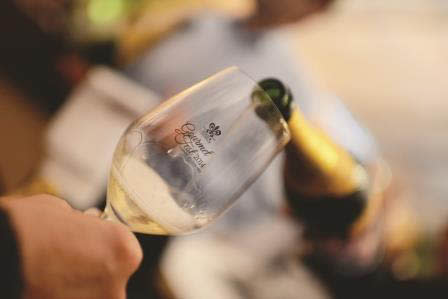 Catch Cooking for Solutions supporter Chef Justin Cogley of Aubergine in Carmel as he prepares sustainable seafood at the event's signature Welcome Party on Thursday, March 5. Look for Seafood Watch at the Seafood Grill, GourmetFest's final event, a lively strolling lunch where many of the dishes will feature Seafood Watch-approved products.
Best of all, part of the proceeds from the GourmetFest's opulent online auction will support the Monterey Bay Aquarium. Bon appétit!
Follow the Monterey Bay Aquarium's blog for more great stories.
Learn more and buy tickets now
Learn more about Cooking for Solutions