Photo provided by Phil Doyle
So you are looking to visit Monterey County? Schedule your trip for July 20-23 and you can immerse yourself in western heritage. 
Did you know that Monterey County is home to the largest rodeo in California? The California Rodeo, and you say that Ro-Day-O, Salinas is also one of the top 15 professional rodeos in the United States. We put Salinas on the map at 107 years old and draw over 50,000 fans to the events held during Big Week each year. What is Big Week you say? Big Week is the third week in July in Salinas and it is full of parades, barbecues, golf, a carnival, concerts and more.
This year KID ROCK is the headliner of our Kick Off Concert, presented by Taylor Farms, on Friday July 14th. The carnival also opens that day and runs through July 23rd. You can basically attend a different 'Rodeo' event every day for a week starting on July 14th. There are two parades the night of Saturday July 15th, the Kiddie Kapers Parade, full of kids dressed as cowboys, riding bikes and floats, walking dogs and more, and the Colmo del Rodeo Parade, presented by Star Market. Did you know it was once the largest night lighted parade in the country?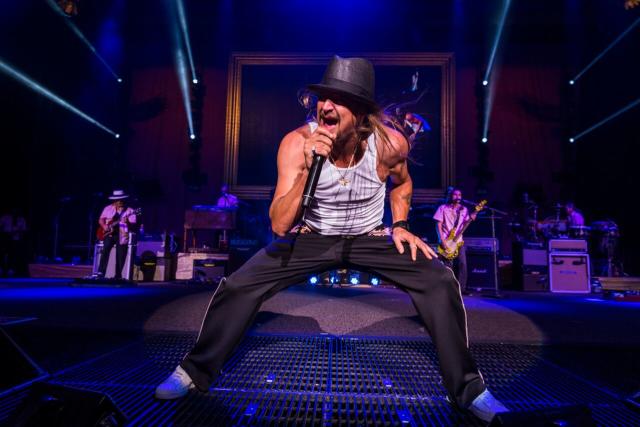 Photo provided by California Rodeo Salinas
Well, it was and we revived it during our centennial celebration in 2010 and it's still going strong 8 years later. Both parades are free family entertainment and the streets of Old Town Salinas fill up that night. Sunday July 16th you can really get some cowboy culture at the Cowboy Music and Poetry Gathering held at 1pm at Sherwood Hall in Salinas. Headliner Dave Stamey, known for his cowboy tunes, will entertain you after you enjoy some wine and barbecue.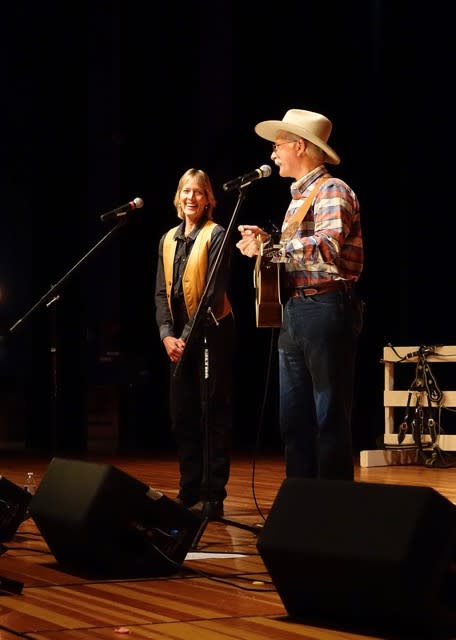 Photo provided by California Rodeo Salinas
You can rest up on Monday, unless you attend the Salinas Valley Chamber of Commerce Mixer at MY Dodge that night to mingle with Rodeo Directors, Clowns and more, take the day off Tuesday and be ready to golf in the Larry Balentine Memorial Cowboy Shoot Out tournament on Wednesday July 20th, except it is probably sold out, and then attend the Professional Bull Riding Real Time Pain Relief Velocity Tour Event presented by Salinas Valley Ford. Non-stop bull riding action starts at 7pm that night, but get your tickets early because this event has sold out for the past 2 years.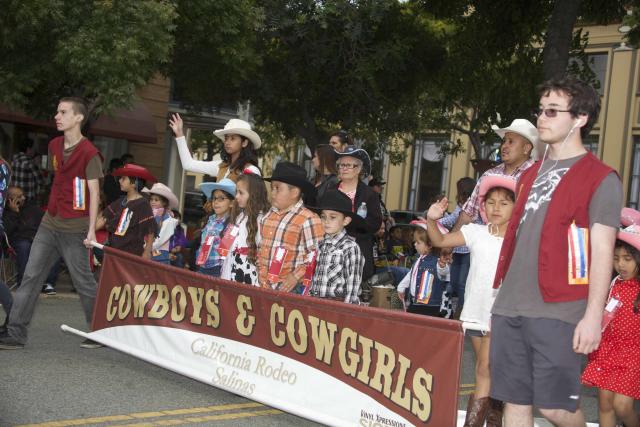 Photo provided by Interface Visual
The California Rodeo Salinas runs July 20th through the 23rd; remember it's Ro-Day-O, not Rodeo....oh and let's talk about why we pronounce it like that. The Spanish word Rodear means to round up and that's how we got our start. Ranchers from all over the area, even outside of Monterey County, would come here and it turned into a Wild West Show, then horse races and eventually the California Rodeo Salinas in 1911. So we say Ro-Day-O and it definitely makes us stand out in the industry. Don't say it that way if you go to Texas. They might run you out of town.
So the rodeo performances start at 6pm on Thursday July 20th and Friday July 21st and 1:15pm on Saturday July 22nd and Sunday July 23rd and each performance is full of classic rodeo events like team roping, saddle bronc riding, steer wrestling and more and we have a track that runs around the large arena which features barrel racing, mutton busting-kids riding sheep- and this year, Whiplash the Cowboy Monkey! He's a Capuchin Monkey who rides a border collie named Boogie while he herds Barbados sheep.....where else can you see that? Get your tickets and all the information you need at www.CARODEO.com. We will see you in Salinas 'Where the West Comes Alive' July 20th through the 23rd!