Located in our new lobby here at the Portola Hotel & Spa in the heart of downtown Monterey, our newest restaurant, Jacks Monterey is serving up the freshest locally sourced ingredients alongside an award winning wine list and features an exciting menu highlighting different flavor profiles unique to cultures from around the world. Now open for lunch and dinner seven days a week, Jacks Monterey is quickly becoming one of Monterey's hottest new restaurant!
California Cultural Cuisine
Our Executive Chef Danny Abbruzzese has debuted an exciting menu featuring what he has coined as, authentic California Cultural Cuisine. Chef Danny's inspiration and passion for creating signature dishes has brought him full circle to highlight different flavor profiles unique to cultures from around the world and in his words, "California epitomizes the melting pot of America".  Using traditional techniques from immigrants who call California home, while highlighting our locally sourced, sustainably conscious ingredients found throughout Monterey County, Jacks Monterey truly is offering unique and inspired cuisine.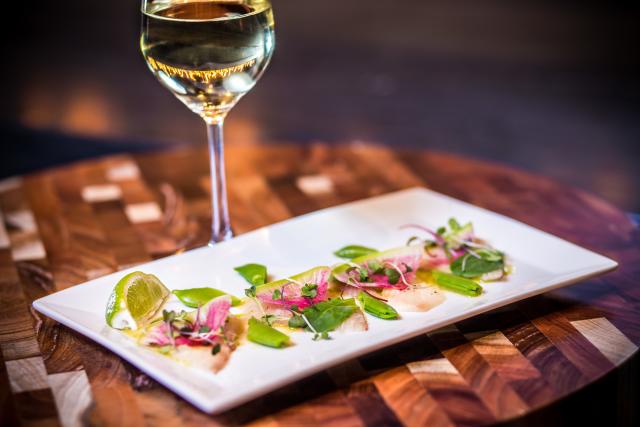 Coastal Inspiration
Inspired by the weathered wood from nearby docks and canneries, clear blue water teeming with marine life and the pink and sage flora spotted along the coast, the ambiance at Jacks Monterey is created by the existing clean architectural lines, natural light, and live trees in the atrium. Modern furnishings and eye-catching accents create an inviting atmosphere, allowing guests to dine, explore and enjoy this authentically Monterey eatery.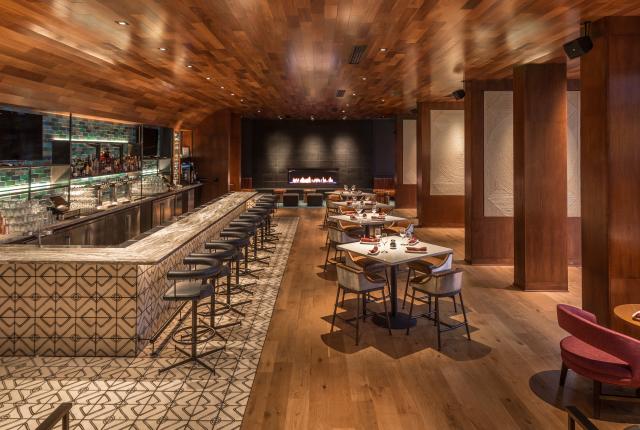 Raise a Glass (or Two)
With a thoughtfully designed, award winning wine list, Jacks Monterey's wine selection features a variety of top tier wines with 30% being locally produced. Local wines from Monterey County and beyond include: Hahn Chardonnay, Boegenoogen Pinot Noir each served by the glass and wine on draft from 10SPAN Vineyards. Most recently, Jacks Monterey was honored with Wine Spectator's prestigious 2017 Award of Excellence.
In addition to local wine and award winning craft beer from Peter B's Brewpub, Jacks Monterey's Mixologist is serving up a variety of house cocktails garnished with local trimmings. The bar menu boasts craft beer from the Portola's on-site and awarding winning, Peter B's Brewpub in addition to guest drafts and two locally crafted ciders from William Tell. And for those seeking a non-alcoholic option, guests can choose from Jacks' Zero Proof "Mocktail" menu, which includes highly creative, non-alcoholic beverages for all ages to enjoy
A Group Effort
Completely unique to Jacks Monterey is a partnership with Elyx Vodka. Together we have created an exciting new program where drinks are served in a copper pineapple pitcher for two to share or a large copper pineapple for four or more to serve with your own ladle in what we call a "Group Effort".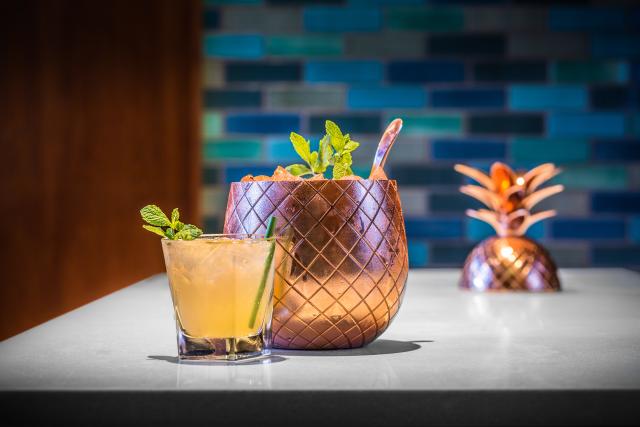 I invite you to join us at Jacks Monterey and experience inspired cuisine at its finest.