Spring is the season of re-awakening, transformation and new beginnings. The days are getting warmer, flowers emerge from their winter chill and begin to blossom, in fact, it seems like the whole earth comes alive.
Homeowners, gardeners, do-it-yourselfers, handymen and women, and backyard barbecuers, are all eager to start new projects, get outdoors or refresh their homes, yards and gardens.
Are you considering creating a fantastic outdoor kitchen or backyard sanctuary, upgrading your dining room area or adding a kitchen island for all of your cooking projects? What you'll need is ideas, inspiration and the know-how to get the job done right.
The 2018 Spring Inspired Home & Garden Expo of Monterey, set for April 21-22, at the Monterey County Fair & Event Center, is just the place to get inspired, get advice from professionals in the field, and acquire the knowledge to complete your projects.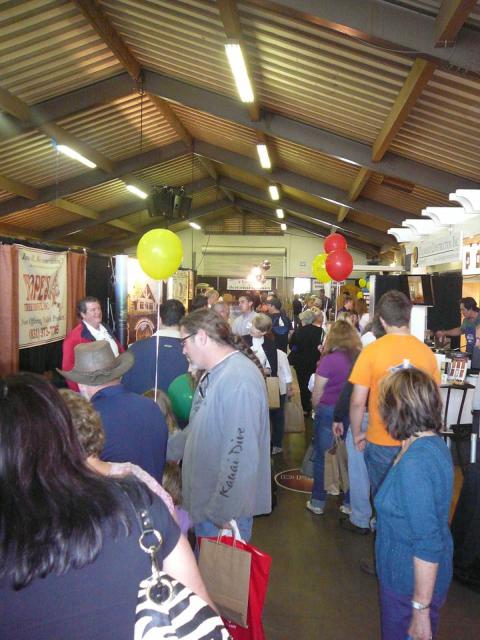 The admission-free Expo not only features a wide variety of home-improvement products and services, but hundreds of home expo exhibitors, including experts in flooring, kitchen and bath, cabinets, countertops, tile, granite, appliances, solar energy, fireplaces, as well as general contractors, landscape designers, painters, closet organizers, and much more, all from around Monterey County.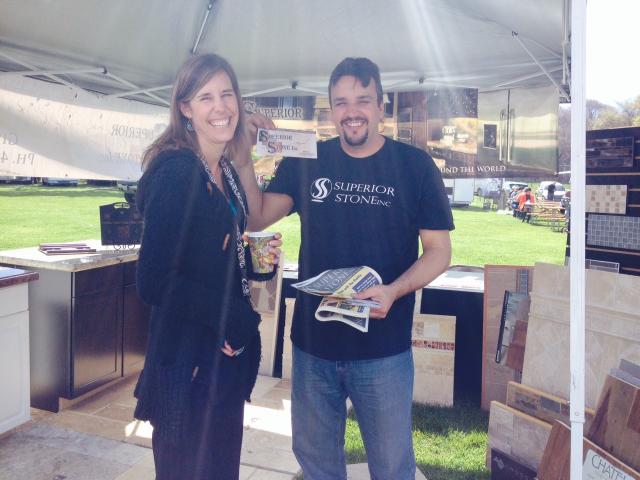 In addition to more than 100 local home and garden professionals on-site to answer any questions you may have, there will live cooking demos, plus informative free seminars conducted by professionals in their field. Subjects range from updating your home to sell, high-quality olive oils, the ABC's of artichokes, metal roofing, the Homes for Heroes program, spring and summer painting tips, and cost-effective landscape solutions, and more.
Seminars scheduled so far include:
Saturday, April 21, 2018
12 p.m.: Easy Updates When Selling Your Home or Just to Enjoy It More (presented by Amber Russell of Over the Moon Realty, Inc.)
Join us as local real estate broker Amber Russell goes over quick fixes and changes for your home to make it a more attractive and impressive space. These updates can help with making your home more desirable when the potential buyers come through, or to just create a more enjoyable space for you and your family.
12:45 p.m.: Learn More About High Quality Olive Oil & Olive Oil Demo (presented by RoseAnne Ruccello-Fischer of Ruccello Olive Oil)
We know that olive oil is good for you, but there are a lot of myths about it out there. Many olive oils are for sale in the U.S. and are mislabeled or adulterated. As a new provider of high-quality extra virgin olive oil from Italy and California, RoseAnne Ruccello will share olive oil facts and tips, health benefits of olive oil, and will discuss how to do olive oil tastings and food pairings.
1:30 p.m.: Cooking Demonstration with Spring Vegetable Farrotto (presented by Chef Scott "Paul" Blackerby of the Hyatt Regency Monterey Hotel & Spa's TusCA Ristorante)
Join Chef Paul as he makes a delectable dish of Spring Vegetable Farrotto, a dish much like risotto but with farro grains. We will make the quick and easy dish using ancient wheat grain farro, sautéed asparagus, peas, squash, baby tomatoes, herbs, vegetable broth, and finished with lemon olive oil.
2:15 p.m.: Homes for Heroes: Cash Back for Heroes Who Buy or Sell a Home (presented by Allison Chance of Homes for Heroes)
Learn about the Homes for Heroes program where qualifying professions (firefighters, law enforcement, military (active, reserve & veterans), healthcare professionals, EMS, teachers) receive cash back when buying or selling a home. As a military spouse herself, Allison is pleased to offer this amazing program. Allison will also be doing a giveaway for a $50 Target gift card for those who attend the seminar.
3 p.m.: The ABC's of Artichokes (presented by Pat Hopper of Castroville Artichoke Festival Food & Wine)
Join us to learn the ABC's of Artichokes. We will cover basic preparation of artichokes, including how to microwave them, pressure cook them and other secrets of artichokes. Hopper will also unveil the mystery and flavor of California's official state vegetable.
Sunday, April 22, 2018
12 p.m.: Why Choose Metal Roofing (presented by Mike Ruiz of Noble Pride Roofing)
Watch a live demonstration showing how metal roofing panels are formed through a metal panel machine. Learn the advantages of metal roofing and see why today metal roofing is a popular alternative to traditional roofing products.
12:45 p.m.: Spring & Summer Painting Tips for Your Home (presented by Jon Stuefloten of Jon Stuefloten Restoration Painting)
Join us as Jon Stuefloten of Jon Stuefloten Restoration Painting discusses spring and summer painting tips for the exterior and interior of your home. He will be offering advice on the best colors for your home, techniques and much more.
1:30 p.m.: Hardscape Design & Opportunity (presented by Steve McShane of McShane's Landscape Supply)
Too many landscapes go underutilized due to maintenance challenges. Join Steve McShane to dream up cost-effective landscape solutions using stone, pavers, rocks and bark. Steve will highlight materials that last and require little or no upkeep. Steve will also walk through the design process so you can begin thinking about outside spaces you can enjoy.
The 2018 Spring Inspired Home & Garden Expo of Monterey will be held from 10 a.m. – 4 p.m. Saturday, April 21, and Sunday, April 22, 2018, at Monterey County Fair & Event Center, 2004 Fairground Road, Monterey (enter through Gate 3). Admission is free and there is free parking. The Grand Prize for attendees of the event is a $100 Home Depot Gift Certificate.
For more information, go to InspiredExpos.com or call (831) 222-0772.