Rustic charm meets modern luxury at the recently remodeled and reopened Quail Lodge in Carmel Valley.
Imagine being magically whisked away to a secluded resort a mere 15 minutes from the hustle and bustle of the Monterey Peninsula. Imagine if you could cuddle up with your honey in a luxurious cloud-like bed at a very reasonable price. Yes, my friend, these things are possible at the Quail Lodge in Carmel Valley.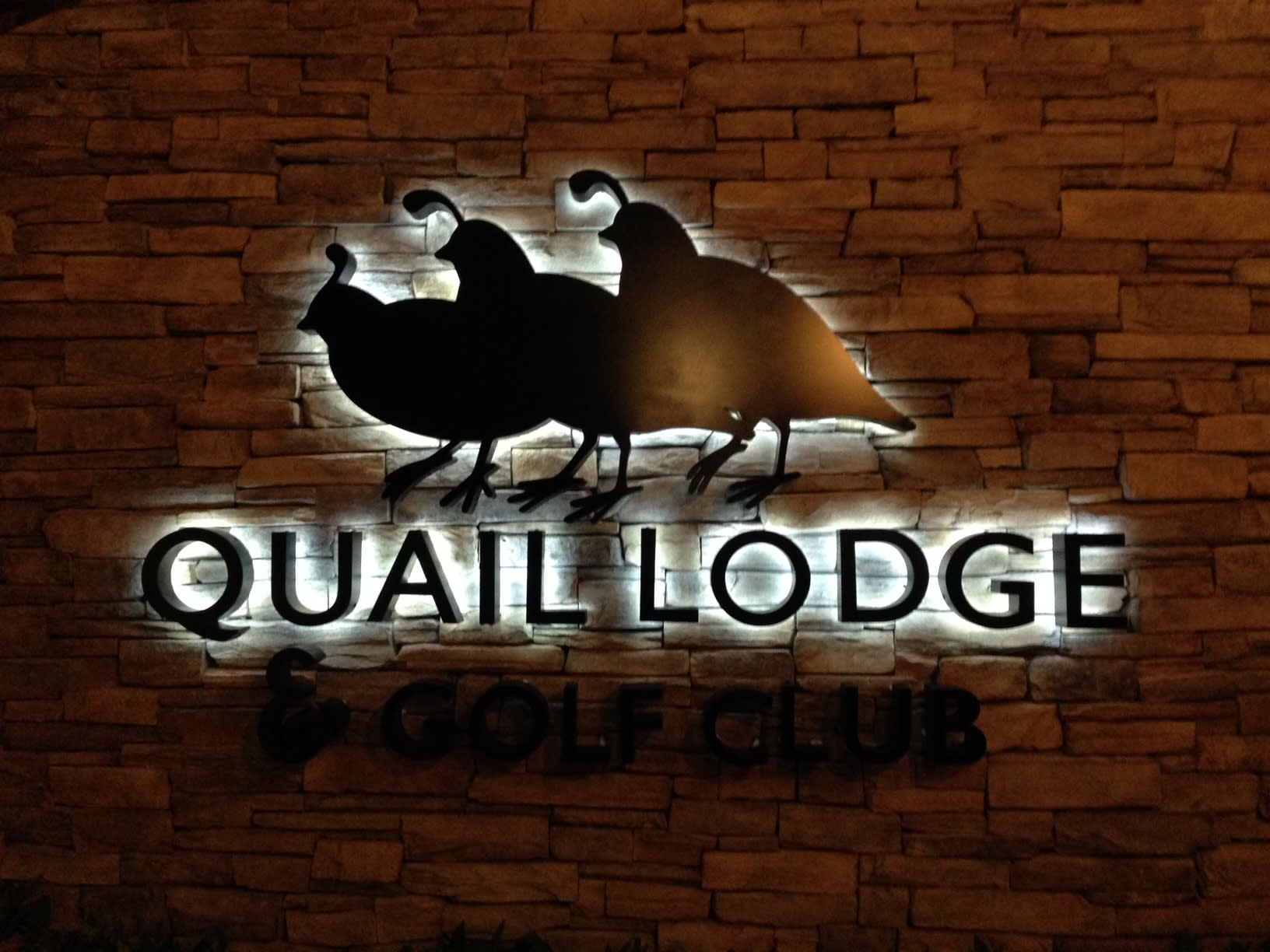 After taking a remodeling hiatus, Quail Lodge reopened their doors on March 26, 2013 with a mission to provide rustic charm with modern luxury at a price that won't break the bank for guests looking to escape the daily grind. While staying at Quail Lodge, visitors can choose from a plethora of activities including golf, the Land Rover Driving Experience, yoga classes or simply lounging by the pool. Carmel Valley Village is only a few minutes down the road for people who want to sip on the best Monterey County wines or take in some local art at one of the many art galleries. With a capacity of 225, the Quail Lodge is a popular venue for events and weddings.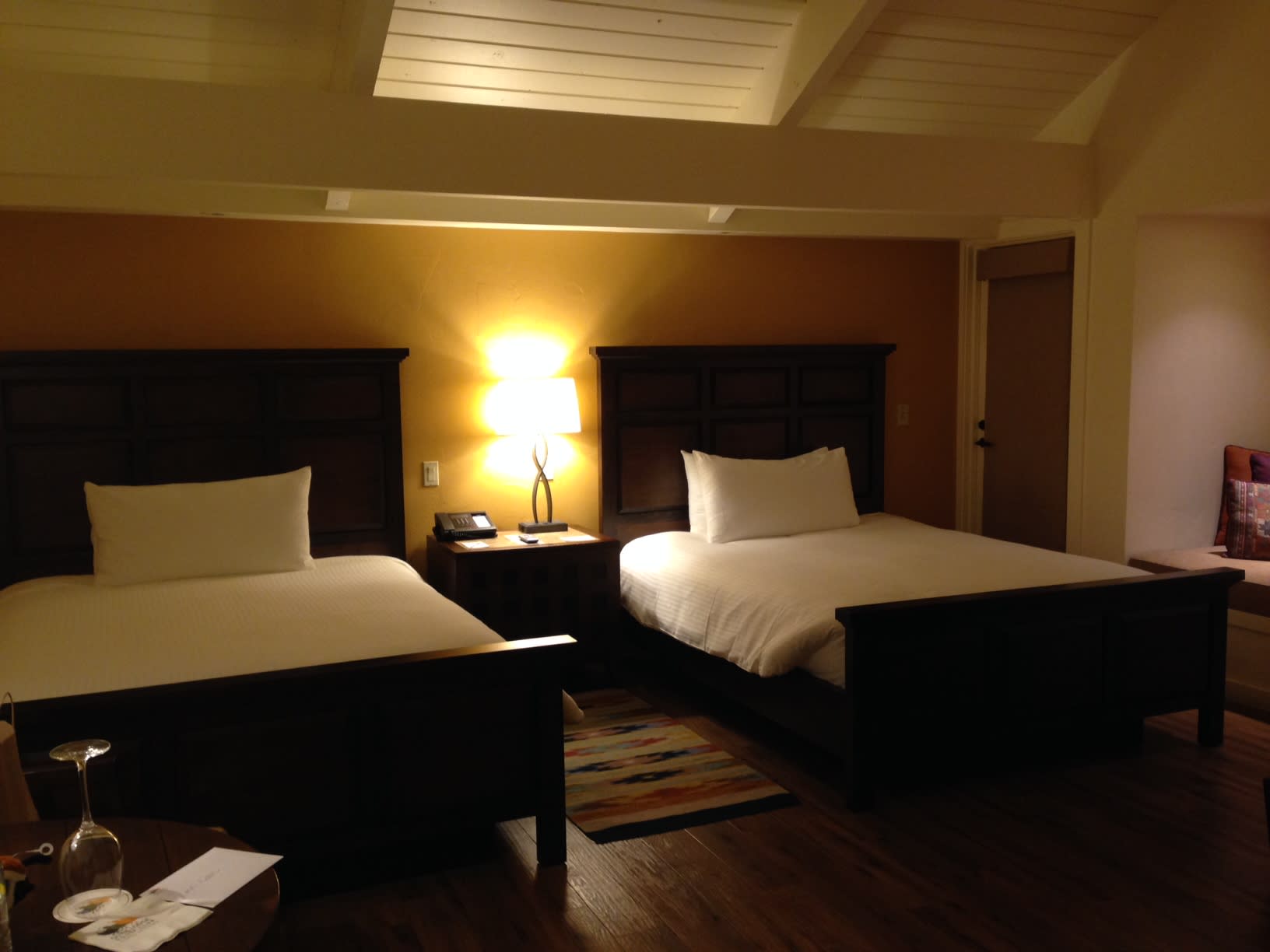 I had the honor of being able to take a little staycation at the Quail Lodge recently with my significant other and our fur baby, a Shiba Inu named Geisha. Quail Lodge is dog-friendly and for a small $35 pet fee, they provide you with dog amenities including a pet blanket, water dish, doggy duty baggies and a Quail squeaky toy to make sure your pet's stay is equally as enjoyable as yours.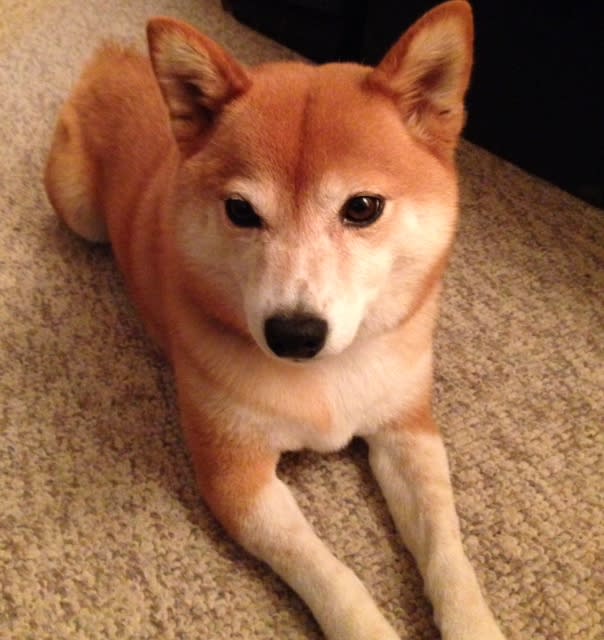 While Geisha amused herself with the squeaky Quail, her father and I enjoyed the lovely bottle of Monterey County Pinot Noir that was left for us. It was a nice touch amongst others including arguably one of the most comfortable beds in the world, a huge bathroom and a Keurig coffeemaker for the morning along with a generous continental breakfast in the main lodge. We were sad to say goodbye after such a quick trip and the dog was probably a bit confused. The Quail Lodge will definitely be my top recommendation for anyone looking for some peaceful rest and relaxation!