There's just something special about brunching. Is it the Mimosas, the gathering of friends on a late Sunday morning, or the comfort of eggs benedicts – whatever it is – brunch life is the good life!
AND NOW, here at the Portola Hotel & Spa, Jacks Monterey is featuring one of the best brunch menus in Monterey, every Sunday from 11:30am-3pm. Savor California Benedicts, Carl's Skillet Fried Chicken & Waffles, Brioche French Toast, Huevos Rancheros, Sustainable Smoked Salmon, Ricotta Cheese Blintzes and a fantastic array of delicious house specialties. 
One of our standout new features is the swankiest, rolling beverage display in town – Booze Buggy Beverage Cart! Sip morning cocktails like Bloody Mary's, Mimosas, Screwdrivers, Tequila Sunrises and more, while listening to live music in the beautiful tree lined atrium at Jacks.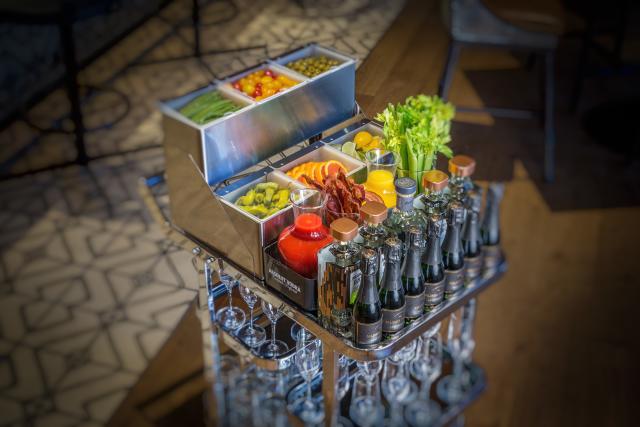 Reserve a table by calling (831) 649-7830, and when arriving, make sure to take full advantage of the complimentary self or valet parking at the Portola! 
Sunday Brunch has never looked so good!