Photo Credit: Michelle Magdalena Photography
Ten Years of Sunset Presents at "the Monterey Peninsula's Premier Performing Arts Facility"
As our 2016-2017 season unfolded at Sunset Center, a regional nonprofit performing arts and community center located in Carmel-by-the-Sea, we welcomed some awesome late additions:  renowned trumpeter Chris Botti, Broadway star Idina Menzel, and talented singer-songwriter Rufus Wainwright. With such a surprisingly busy spring, we seized the opportunity to move our Annual Gala, usually in May, to fall 2017 so we could begin kicking off each season with our major fundraiser.
In its place, we present a glittering new event on Saturday, May 6th: our Sunset Center Spring Soiree. Sunset Confidential: Exclusive Season Reveal is this year's Soiree, and we'll be announcing the Sunset Presents 2017-2018 Season to guests while they enjoy tasty provisions onstage in the Sunset Center Theater.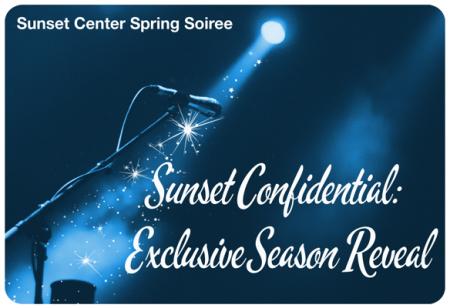 Folks attending will be the first on the Peninsula to learn about next year's Sunset Presents lineup, which typically starts in September and continues through May. In addition, attendees will  learn what happens behind the scenes at Sunset Center with notes from our Executive Director Christine Sandin, an opportunity to take a backstage tour and see all the spaces that are normally reserved for our top talent, and receive special one-night-only stage offers.
To get a sense of just what guests might learn at Sunset Confidential, check out some of the highlights from the last ten Sunset Presents seasons. Did you attend any of these shows?
2006-2007: John Cleese – Eric Burdon & The Animals – Little Feat
2007-2008: Judy Collins – Paul Taylor Dance Company – Arlo Guthrie
2008-2009: Bebe Neuwirth – Soweto Gospel Choir – Jack Hanna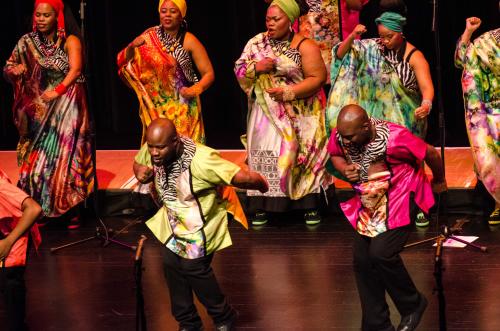 Soweto Gospel Choir, Photo Credit- O'Keefe Design + Photography
2009-2010: Kronos Quartet – Los Lobos – War
2010-2011: Rita Moreno – Jonny Lang – Michael Bolton
2011-2012: The Temptations – Joan Rivers – Taj Mahal
2012-2013: Chucho Valdes – Lily Tomlin – Medeski, Martin and Wood
2013-2014: John Lithgow – Willie Nelson – Jon Batiste & the Stay Human Band
Willie Nelson, Photo Credit- Michelle Magdalena Photography
2014-2015: Mavis Staples –Rosanne Cash – Martha Graham Dance Company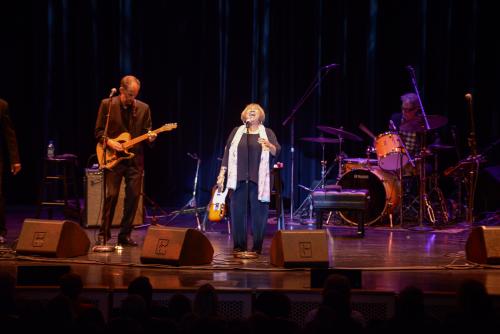 Mavis Staples, Photo Credit- Patrice Ward
2015-2016: Jane Lynch – David Sedaris – Jake Shimabukuro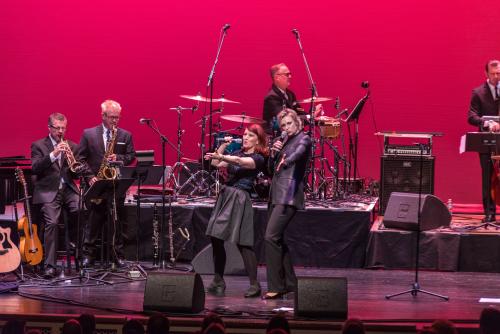 Jane Lynch and Kate Flannery, Photo Credit- Patrice Ward
2016-2017: Richard Thompson and Blind Boys of Alabama – Idina Menzel – Twyla Tharp Dance Company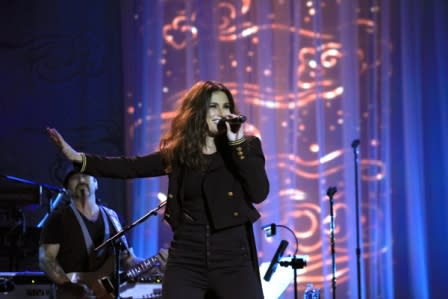 Idina Menzel, Photo Credit- Randy Tunnell Photography
Visit Sunset Center's website to learn more about Sunset Confidential: Exclusive Season Reveal!