Monterey
is considered to be one of the state's most
bicycle-friendly locales
. From mountain biking trails to miles and miles of oceanfront paths available, riders have abundant options for a picturesque journey.
There's also a very unique option each month, one that lends itself to the "racer" in mind. Bicyclists of all ages suit up to challenge their skills on one of the world's top 10 traditional road courses nestled into the Monterey hills. It's called Mazda Raceway Laguna Seca, which is normally reserved for the world's premier motorsport races.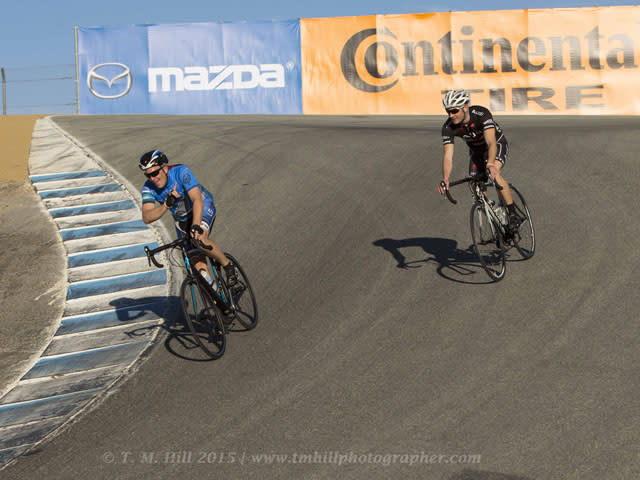 Teaming up with area riding clubs, more than 100 riders typically participate for the early evening rides that take them through the 2.238-mile course with its long, never-seeming-to-end ascent between Turns 5 and 8, before a dramatic six-story dash down the famous Corkscrew. It's a thrill for kids of all ages who receive their adrenalin high, before downshifting and pedaling back through the course to experience it all over again.
Now in its sixth year, the Twilight Cycling Ride began as a community outreach effort to open the circuit to the many riders who longed to be on the track, but were never afforded the opportunity. With the support of the Monterey County Parks Department, the Twilight Rides continue to grow and has been known to attract visitors from as far away as Los Angeles who yearn for the chance to ride where legends have driven.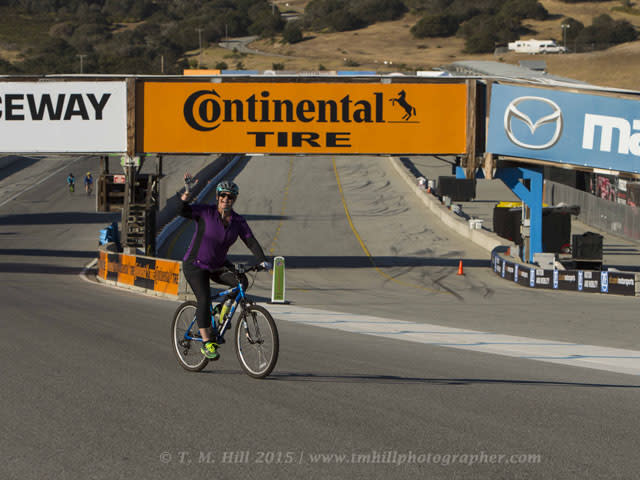 The race track provides a safe environment for the most ardent riders who are in serious training to families with young children who sometimes ardently show off their training wheels. Helmets are mandatory and there is a nominal $10 fee to participate in the normally 2-hour session.

"There really is no other experience like it...and the Corkscrew is much steeper than it looks like on TV," is the common phrase heard from first-timers. To add extra fun, the rides are sometimes scheduled just in advance of a professional race. It's not uncommon for a fan to be riding alongside a well-known race car driver or motorcycle rider who may be looking to gain an added edge of knowing the corners.
For a full schedule of rides, visit MazdaRaceway.com.