It's hard to sum up the five main women of Big Little Lies in just a few words. These women, known as the Monterey Five, are complex, engaging, and hard to take your eyes off of, which is why so many fans are eagerly awaiting the June 9 HBO premiere of Season 2. The show is set in Monterey County, and the women are as captivating as the place they call home. They embody all that makes Monterey County special — so we wanted to pair each woman with a Monterey County destination that is uniquely suited to them.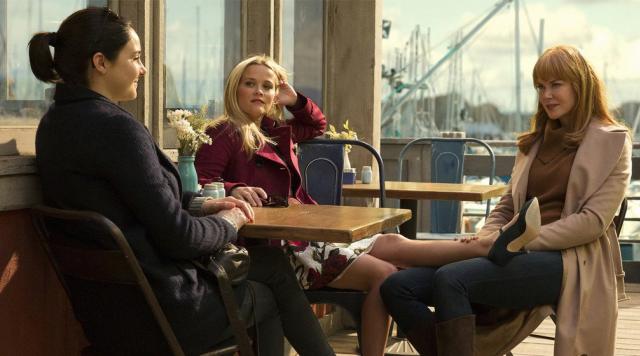 Madeline (Reese Witherspoon)
Energetic and fashionable, Madeline is surely at home in Carmel-by-the-Sea. This area boasts all sorts of posh shops on Ocean Avenue — places where Madeline can get a gorgeous new outfit or some goodies for her family. After all, Madeline will do anything for them. Hotels like La Playa Carmel also make this area one particularly suited to hospitality. And the gorgeous Sunset Center in Carmel-by-the-Sea hosts plenty of performing arts events — and as someone who organizes plays, it's definitely a setting familiar to Madeline. Overall, Carmel-by-the-Sea is bold and beautiful, just like Madeline.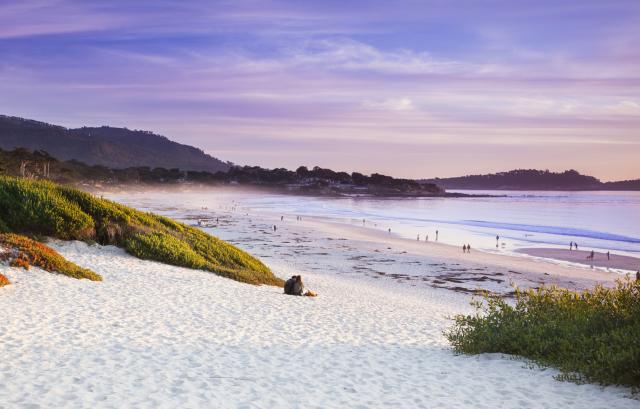 Celeste (Nicole Kidman)
Played memorably by Nicole Kidman, Celeste lives in a stunning oceanfront home — perhaps in the Carmel Highlands. Many celebrities have homes in this community that overlooks the Pacific Ocean, making it a particularly expensive zip code. The Hyatt Carmel Highlands is a popular hotel for those who visit. Once you're here, grab a meal at California Market at Pacific's Edge and you'll experience a view similar to the one from Celeste's home. And as you gaze out at the vast stretches of vegetation and rock formations along the sea, you'll realize Carmel Highlands is a place as mysterious and enthralling as Celeste herself. 
Jane (Shailene Woodley)
Jane is a young mother who will do anything for her young boy Ziggy. She surely loves to take him to Pacific Grove, one of the most kid-friendly areas in Monterey County. Looking to stay in Pacific Grove? Then definitely check out Asilomar Conference Grounds, a famous hotel with a distinctly rustic atmosphere. It's also home to beaches like Asilomar State Beach — the perfect setting for a tense run with Madeline and Celeste. And while mommy and the rest of the Monterey Five sort out their drama, Ziggy and his friends can play at Lovers Point. Or if — like Jane — you're looking to break the mold, pay a visit to Marina, which is known for its quiet beaches and diverse restaurants.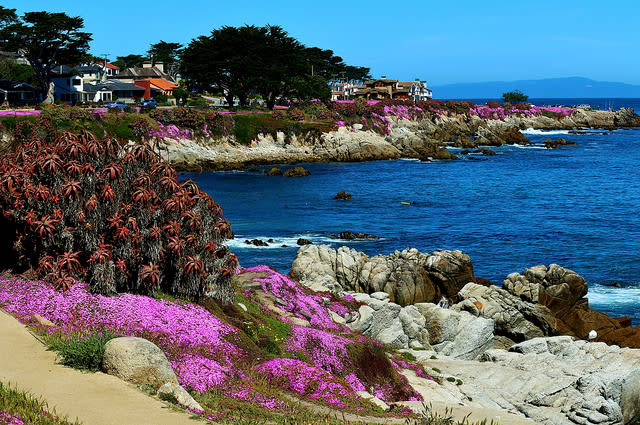 Bonnie (Zoë Kravitz)
Bonnie is the spiritual center of the Monterey Five, far more calm and laid back than the rest of her clique. So she's perfect for Big Sur. This area is particularly suited for those who want to get away from it all. In fact, the limited cell reception makes "getting away from it all" that much easier. And lodging like Glen Oaks offers warm, homey cabins and cottages that give you a true taste of Big Sur. Organic food options and a thriving yoga community make it perfect for earthy Bonnie and anyone else looking for some inner balance.
Renata (Laura Dern)
Renata is all business — and never afraid to give the other women a piece of her mind! As a working mom with places to be, Renata is a perfect fit for Monterey, which is about as urban as Monterey County gets. But just because it's more urban doesn't mean it isn't a great place to stay while vacationing here thanks to amenities-rich hotels like InterContinental - The Clement Monterey. And to make the area even better for Renata, living in Monterey means she can easily access Monterey Regional Airport and hop on a flight up to San Francisco for her corporate meetings.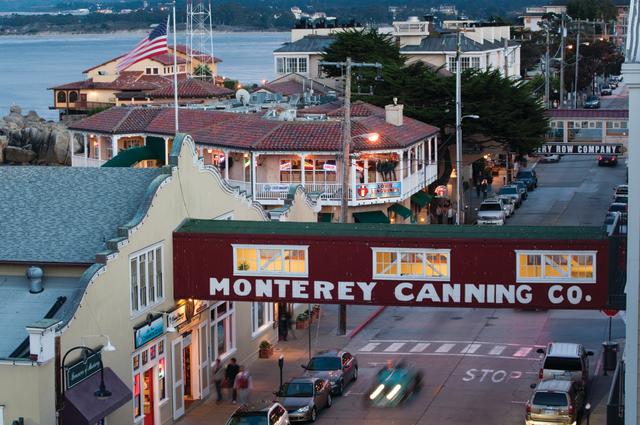 Each of the women in the Monterey Five is distinct and incomparable to any other character we've seen before on TV. They represent a wide array of personalities and tastes — and the fact that there's a perfect spot for each of these larger-than-life personalities in Monterey County testifies to the area's diverse offerings. So which of the Monterey Five are you? And which location will be top of the list when you visit Monterey County? 
Click here for more Big Little Lies!