We all know Monterey County is packed with natural beauty and rich history. But why not experience these sights and sounds with an experienced guide on hand? With a guided tour you'll have just that — and you'll have the chance to forge a deeper connection with this unique seaside setting. Here are a few guided tours you shouldn't miss:
Monterey Movie Tours - Big Little Lies isn't the first time Hollywood A-listers have chosen Monterey as its backdrop. In fact, the region is packed with engaging cinematic history. On Monterey Movie Tours, you'll start in Downtown Monterey, where you'll see the filming site of A Summer Place — then you'll pass through Cannery Row, Monterey Bay, Pacific Grove, and Carmel-by-the-Sea where you'll see where classics like Star Trek IV, The Parent Trap, Play Misty for Me and Turner & Hooch were once filmed.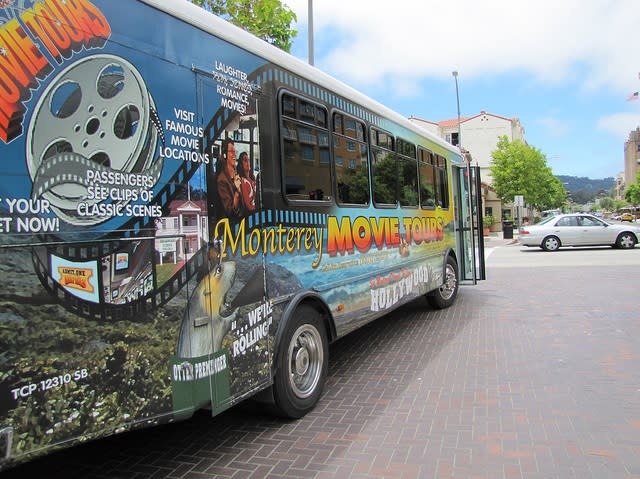 Carmel Walks - You never know what's around the corner in Carmel. And this relaxing two-hour walk will take you through all of the hidden courtyards, secret pathways and lush gardens of Carmel. See the spaces that inspired Steinbeck, breathe in the aromas of the shops and restaurants, and delight in the architecture of the town's many storybook cottages.
California Legacy Tours - Monica Hudson has written several books about Monterey's fascinating history — and she'll be your expert guide on this walk through historic Monterey. The best part? You can customize the tour to your interests, focusing on history, scenery, art, geology, climate, agriculture, and flora to your heart's content. 
Segway Tours Monterey - Hop on a Segway and choose the right tour for you — from the Historic Monterey Tour to the Recreation Trail Tour to the Pacific Grove Coastal Tour. Whether you're looking for history, fun, or a mix of both, you'll find what you need on a Segway Tour. And don't worry: You'll be taught how to ride the Segway before gliding on your way!
DreamTours - Whether you're looking for a refreshing morning stroll or a romantic sunset walk, DreamTours makes every tour an adventure. Start with a bit of history, then taste some of the finest wines from the vineyards of Carmel-by-the-Sea. Move on to a tour of the breathtaking coastline, where you'll see the scenic sights that make Monterey so unforgettable. 
Whale Watching - The Monterey Submarine Canyon is the perfect habitat for whales — so it's no wonder they hang out along Monterey's shores year round! Monterey's guided whale watching tours will point you toward the array of different whale species that call Monterey's waters home.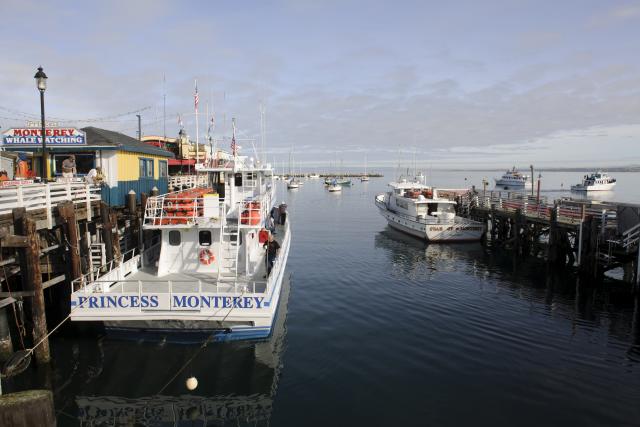 Sail Monterey - From rollicking public tours to intimate private cruises, Sail Monterey gets you on the water and in a front row seat to Monterey's gorgeous marine life. And don't miss the Sunset Appetizer Cruise, where you and a loved one can enjoy complimentary wine and a delicious appetizer platter as you watch the sun go down over Monterey. 
Elkhorn Slough Safari - Few tours give you a more hands-on look at Monterey's wildlife. From furry sea otters to playful seals, Elkhorn Slough is home to a diverse array of happy critters. You'll see these animals up close and in their natural habitats — and gain a deeper understanding of the importance of Monterey's many conservation efforts.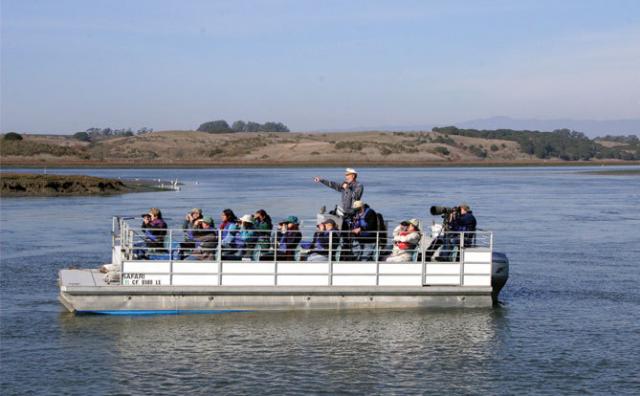 Behind the Scenes Wine Tours - Kick back in a comfortable car and go door to door to various wineries with Behind the Scenes Wine Tours. Family-owned and -operated, these tours give you a taste of Monterey's vineyards with a warm, personal touch. 
Ag Venture Tour - A tour that's educational and delicious? What more could you ask for? With Ag Venture Tours you can sip Monterey's best wines while learning about the agricultural history of the region's wineries. You can also customize tours to your specific interests — and even dial back the wine and make your tour kid-friendly!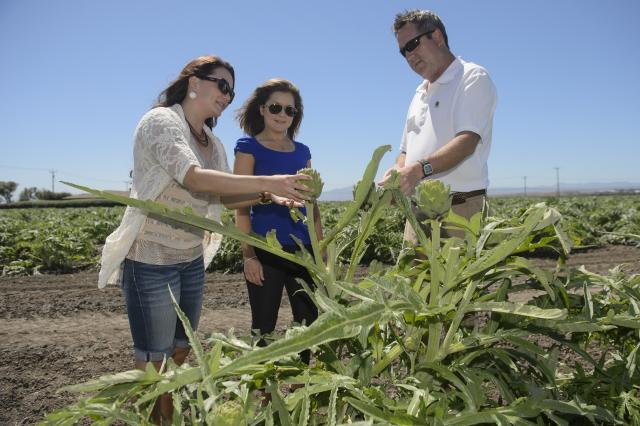 Monterey Bay Food Tours - Spend a few days in Monterey and you'll quickly learn that this region features culinary masters who are making the most of the area's fresh ingredients. Monterey Bay Food Tours is the city of Monterey's only walking food tour, allowing you to sample old standbys and new favorites. And these tours are perfect for wedding parties or team-building retreats, with tour guides who are happy to customize the tour to your group.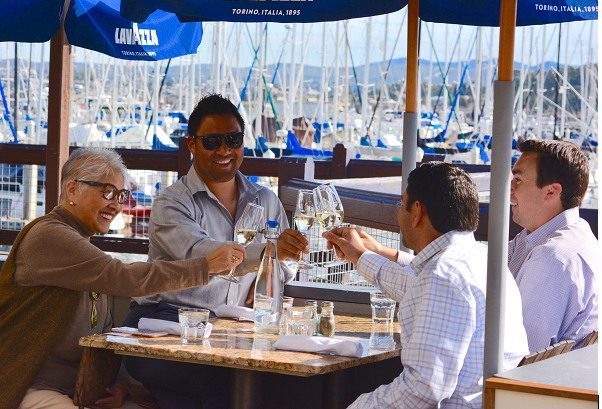 Carmel Food Tours - Get an insider view of the foodie scene on one of the expert-led tours offered by Carmel's only food tour company. In addition to the regularly scheduled Classic Food Tours, Gimme-a-Breakfast Tours, and Happy Hour Tours, seasonal tours are also occasionally added to the line-up.
AdvenTOURess - If you're looking for a locals experience book a tour with the "ARKLady." AdvenTOURess tours include ChoclaTOURs, Seaside Strolls and Mini Cannery Row Tours. 
Staying busy in Monterey County isn't hard with such a wealth of enlightening guided tours. Whether you're a wine lover, naturalist, history buff, foodie, or all of the above, there's definitely a tour for you and your group!