All Weekend
"High Tides and Carnival Rides" is the suiting theme for the Monterey County Fair this Labor Day weekend. In addition to rousing family entertainment, carnival rides, games, and fun fair-food, the fair provides an opportunity to celebrate Monterey County's unique history and heritage, from the aquaculture of Monterey's coast to the abundant produce and wines from its agriculture, and the wonderful home art exhibits to the excitement of the livestock competitions. Thursday-Monday from 12pm-10pm. 2004 Fairgrounds Road, Monterey. $9 for adults and $5 for children when purchased in advance.
Be Greek for a weekend! Every Labor Day weekend, Monterey becomes a part of the Mediterranean as the Monterey Bay Greek Festival takes over Custom House Plaza. You won't be able to resist the mouthwatering smell of traditional Greek food as well as live music, dancing and more! Saturday-Monday. Custom House Plaza, Monterey. Free event.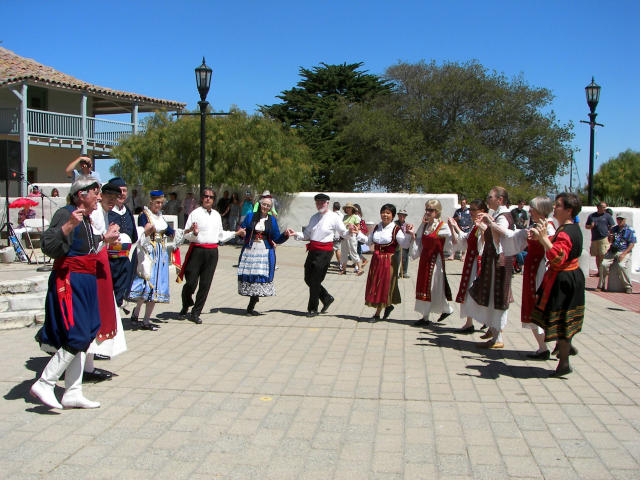 See John Steinbeck's iconic piece "Of Mice and Men" comes alive this weekend at the Hartnell College Performing Arts Center. The musical version of this beloved story speaks to the condition of the homeless, powerless and neglected in a manner that compels us to look again at their plight. Friday-Saturday at 7:30pm and Sunday at 8pm. 411 Central Ave, Salinas. $26.
Friday
Kick off the weekend under the stars while enjoying live music, cocktails, small plates, and more at Jacks Monterey. There new, pet-friendly terrace features bistro lighting, fire pits, and comfortable seating. 6pm-9pm. 2 Portola Plaza, Monterey. Free event. 
Saturday
Set your mind at ease today with the Monterey Bay Meditation Studio. This morning they head out to Rancho Canada Regional Park for mindful qigong, walking and nature meditation. 9am-10am and 10:30am-11:30pm. 4860 Carmel Valley Road, Carmel. Free event. 
Start off your weekend on the right foot with a free walking tour at Asilomar Conference Grounds. The 75 minute hike showcases historic highlights of the iconic property. 10am-11:15am. 800 Asilomar Avenue, Pacific Grove. Free event. 
Get your bloom on with a scenic wildflower hike through the Asilomar Dunes Natural Preserve. During the docent led hike you will learn about common wildflowers in the area and the ecosystem of the dunes. 1:30pm-2:30pm. 800 Asilomar Avenue, Pacific Grove. Free event.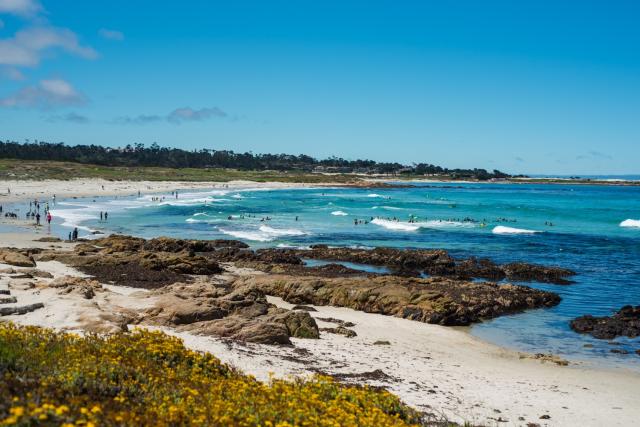 Head to sunny Carmel Valley for an array of events at Earthbound Farms including a Flower Walk, Bug Walk, Bee Experience and Morning Yoga. Various times and prices. 7250 Carmel Valley Road, Carmel.
Join Waypoint Bar + Kitchen located at Quail Lodge & Golf Club for a special three course prix fixe menu with a choice appetizer, entree, and dessert. Complimentary bread service and no corkage fee! Reservations are required as seating is limited. 6pm. 8205 Valley Greens Drive, Carmel. $55. 
Sunday
Discover and identify some of the animals and plants that call Asilomar State Beach's tide pools "home" during a free educational event from California State Parks. 2pm-5pm. Meet at the tide pools located at the North end of Asilomar State Beach in Pacific Grove. Free event.