All Weekend
Get a sneak peek in to the Moss Landing Marine Laboratories during their Open House event this weekend. This family fun event is a great way to learn about their latest research and other subjects in marine sciences. Saturday and Sunday from 9am-5pm. 8272 Moss Landing Road, Moss Landing. Free event.  
Browse through the latest fitness trends during the Big Sur International Marathon's Expo. The Monterey Conference Center plays host to the expansive expo where you can shop fitness attire, attend clinics and pick up marathon race day packets. Friday from 12pm-6pm and Saturday from 9:30am-6pm. 1 Portola Plaza, Monterey. Free event. 
Hit the trails with guides from the State Parks system this AM! The Asilomar Ramble will take hikers through Asilomar State Park with interesting tidbits about the coastal refuge and its correlation with famous architect Julia Morgan. Friday -Sunday at 10am. 804 Crocker Avenue, Pacific Grove. Free event. Reserve your spot by calling 831-646-6443.
Get your bloom on with a scenic wildflower hike through the Asilomar Dunes Natural Preserve. During the docent led hike you will learn about common wildflowers in the area and the ecosystem of the dunes. Saturday and Sunday from 1:30pm-2:30pm. 804 Crocker Avenue, Pacific Grove. Free event. 
Friday
Kick off the weekend under the stars while enjoying live music, cocktails, small plates, and more at Jacks Monterey. There new, pet-friendly terrace features bistro lighting, fire pits, and comfortable seating. 6pm-9pm. 2 Portola Plaza, Monterey. Free event. 
Learn about the maternal health crisis during a special screening of 'Giving Birth in America' at the Henry Miller Library in Big Sur. 6:45pm-9pm. 48603 Highway 1, Big Sur. $35.
If you're a fan of the hit show 'Friends' then you are going to love what the Sunset Center has in store for you tonight! 'Friends! the Musical Parody' celebrates the wacky misadventures of this group of 20-something pals as they navigate the pitfalls of work, life and love in 1990s Manhattan . 8pm. San Carlos Street at Ninth Avenue, Carmel-by-the-Sea. $39-$59.
Saturday
Prepare for time-travel during the Pacific Grove Museum of Natural History's prehistoric Science Saturday. Today they set their sights on the age of the dinosaurs and will explore fossils, footprints and more. 10am-3pm. 165 Forest Avenue, Pacific Grove. Free event.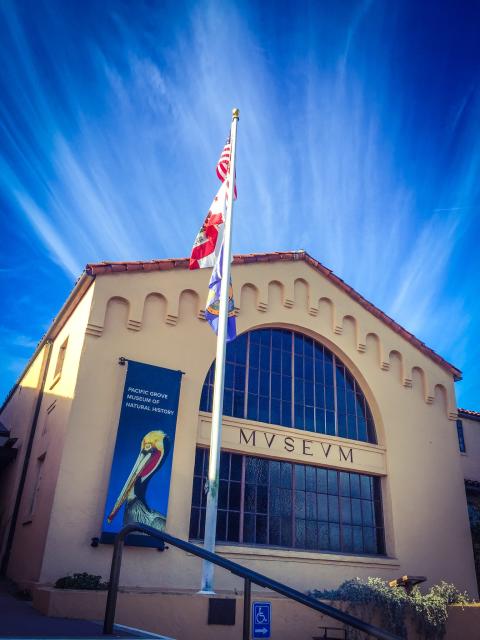 Join the Lyceum of Monterey County for a hands-on Batik Workshop. Here you will learn about the batik process which is an ancient decorative art style used on fabric. 10:30am-3:30pm. 1073 Sixth Street, Monterey. $60. 
Liberate your creativity at the Dali Expo with a special print making class. 4pm. 5 Custom House Plaza, Monterey. $35. 
Head to Sherwood Hall in Salinas this evening for Noche Bohemia. This cultural event is a mixes poetry, music and visual art. 6pm. 940 N. Main Street, Salinas.
Prepare to laugh in the aisles as the Monterey Comedy Improv performs at the Lab at The Barnyard. Similar to the popular TV show 'Whose Line Is It Anyway?,' the entire show is inspired by audience suggestions and perhaps a volunteer or two. 7:30pm-9:30pm. 3728 The Barnyard, Suite G-23, Carmel. $15.
The Sunset Center plays host to diva superstar Ann Hampton Callaway. 8pm. San Carlos Street at Ninth Avenue, Carmel-by-the-Sea. $55-$75.
Sunday
Get ready, get set and go to the Big Sur International Marathon. This morning athletes will set out on a 26.2 mile journey from Big Sur to Carmel along Monterey County's stunning coastline. 7am. Big Sur & Carmel. Free to spectators. 
Grab your kiddos and connect with nature (and your senses) during Mindfulness in Nature with Lyceum of Monterey County and the Monterey Bay Meditation Center. 1pm-4pm. 1073 Sixth Street, Monterey. $25 per person or $50 for adult/child.