All Weekend
The funky town of Sand City comes alive this weekend during the West End Celebration. The streets of Sand City shut down and become an open-air artists' fair, showcasing truly unique works from artists throughout Monterey County. There will also be a complete musical lineup, food vendors and more! Saturday from 11am-6pm and Sunday from 11am-5pm. Contra Costa and Ortiz Avenue, Sand City. Free event.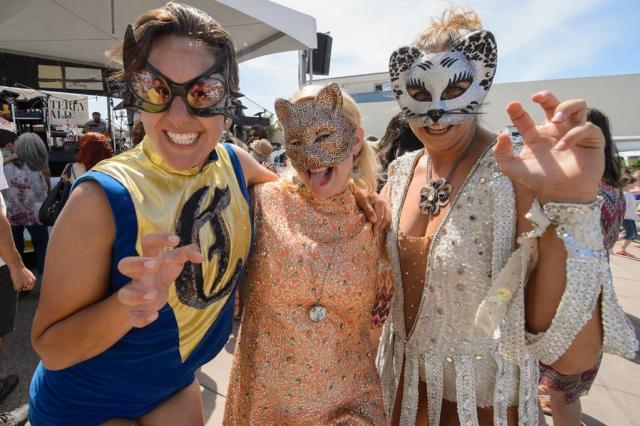 See John Steinbeck's iconic piece "Of Mice and Men" comes alive this weekend at the Hartnell College Performing Arts Center. The musical version of this beloved story speaks to the condition of the homeless, powerless, and neglected people in a manner that compels us to look again at their plight. Friday-Saturday at 7:30pm and Sunday at 8pm. 411 Central Ave, Salinas. $26.
Start off your weekend on the right foot with a free walking tour at Asilomar Conference Grounds. The 75 minute hike showcases historic highlights of the iconic property. Saturday and Sunday at 10am. 800 Asilomar Avenue, Pacific Grove. Free event. 
Get your bloom on with a scenic wildflower hike through the Asilomar Dunes Natural Preserve. During the docent led hike you will learn about common wildflowers in the area and the ecosystem of the dunes. Saturday and Sunday at 1:30pm-2:30pm. 800 Asilomar Avenue, Pacific Grove. Free event. 
Friday
Get the scoop on things to do and see in the area from a local! Grab a cup of coffee and join AdvenTOURess guide Diana Guerrero to learn about some of Monterey's "secrets." 10am-10:30am. 620 Ocean View Boulevard, Pacific Grove. $15.
Kick off the weekend under the stars while enjoying live music, cocktails, small plates, and more at Jacks Monterey. There new, pet-friendly terrace features bistro lighting, fire pits, and comfortable seating. 6pm-9pm. 2 Portola Plaza, Monterey. Free event. 
Saturday
The Monterey Bay Food Tour and the Monterey Bay Meditation Studio have cooked up Something Wild! This new tour takes you beyond "tasting" to discover Pacific Grove's wild beauty and connect deeply with ourselves, each other and the world around us by mindfully sharing food, stories, and new experiences. 10:30am-1:30pm. 529 Central Avenue, Suite 201A Pacific Grove. $149.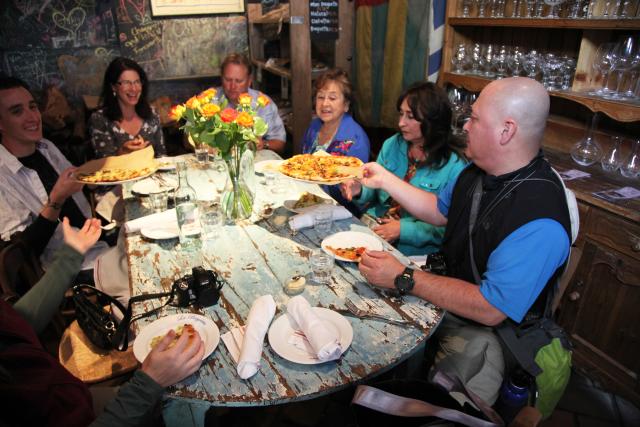 Head to sunny Carmel Valley for an array of events at Earthbound Farms including a Flower Walk, Bug Walk, Bee Experience and Morning Yoga. Various times and prices. 7250 Carmel Valley Road, Carmel.
Uncork your creativity and Print with Dali17. All printmaking supplies will be provided by the MPC Printmakers as they lead you step by step through the process of channeling your inner Salvador Dali and learning to become a master printmaker. 4pm. 5 Custom House Plaza, Monterey. $35.
Sunday
Get your fix of corned beef, pastrami and brisket sandwiches, blintzes, kugel, latkes, matzah ball soup, chopped liver, knishes, hummus and more during the Jewish Food Festival. Congregation Beth Israel in Carmel Valley will be packed full of delicious delights as well as live music and dancing. 10am-4pm. 5716 Carmel Valley Rd, Carmel Valley. Free event.