All Weekend
Comedian Ngaio Bealum who has been featured on the Sarah Silverman Show stops by Planet Gemini Friday and Saturday evenings for a hilarious stand-up act. Stay afterwards for karaoke and dancing. Friday and Saturday at 9:15pm. 2110 Fremont Street, Monterey. $10-$15.
Friday
Set out for a morning hike and bird watching tour at Asilomar State Beach this morning. A guide from Asilomar Environmental Resources leads the way and explores the 60 different bird species that call this magnificent area home. The free tour meets at the California State Parks desk in the Phoebe Apperson Hearst Social Hall at the Asilomar Conference Grounds. 9:30am-10:30am. 800 Asilomar Boulevard, Pacific Grove. Free event.
Journey to exotic locations from the comfort of your seat at the Golden State Theatre. The Banff Mountain Film Festival World Tour features an array of films featuring remote landscapes, mountain cultures and adrenaline-fueled action sports. 7pm-10pm. 417 Alvarado Street, Monterey. $20.
Saturday
Browse the wide array of books, DVDs, cassette tapes and other gems for sale at St. Mary's Annual Book Sale in Pacific Grove. 9am-2pm. 146 12th Street, Pacific Grove. Free event.
Learn all about bobcats and mountain lions today at the Pacific Grove Museum of Natural History. Today's Science Saturday looks at these predatory cats and explores their similarities and differences with various crafts and activities. 11am-3pm. 165 Forest Avenue, Pacific Grove. Free event.
Happy Birthday John Steinbeck! The National Steinbeck Center in Salinas celebrates the local and iconic author today with free admission, special activities and birthday cake! 11am-4pm. 1 Main Street, Monterey. Free event.
Get the kids out of the house and into the museum today during free Family Day! The Monterey Museum of Art La Mirada opens its doors to kids (and adults) of all ages to explore its newest galleries and participate in hands-on activities. 11am-4pm. 720 Via Mirada, Monterey. Free event.
Shout "Ole" at the Monterey County Fair & Event Center during Margarita Mania! The fundraising event is full of tequila and margarita tastings as well as live music from local favorites the Chicano All-Stars. 6pm-10pm. 2004 Fairgrounds Road, Monterey. $35 in advance and $45 at the door.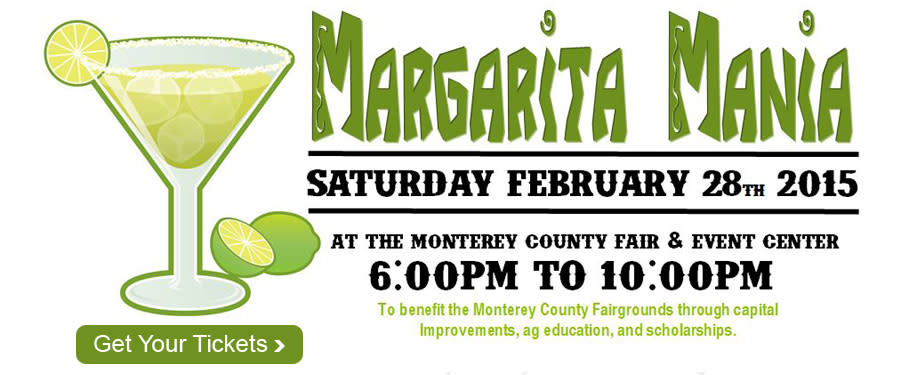 Guitarist and singer Luke Sweeney is at the Fernwood Tavern in Big Sur tonight. 10pm. 47200 Highway One, Big Sur. Free event.