All Weekend
Pebble Beach and the USGA celebrate a Centennial together, when the prestigious U.S. Open Championship returns for a sixth time! All weekend long pros like Tiger Wood, Phil Mickelson and Brooks Koepka tee off at the legendary Pebble Beach Golf Links to compete for the title of U.S. Open Champion. Monday-Sunday. 17-Mile Drive, Pebble Beach. Various ticket prices.
U.S. Open attendees can also enjoy golf themed events throughout the area. Salt Wood Kitchen & Oysterette in Marina adds specialty cocktails like the Hole in One (Nolet's gin, raspberries, basil, lime and St. Germain), Phil Your Cup (Grey Goose Vanilla vodka, pineapple and lemon) and Pebble Peach (Bulleit bourbon, fresh peaches, lemonade and iced tea). Old Fisherman's Wharf in Monterey will also be getting in the swing of things, hosting a 'Hole in One' celebration complete with fun golf-themed decorations, a putting green, photo ops and discounts at wharf merchants. Monday-Sunday.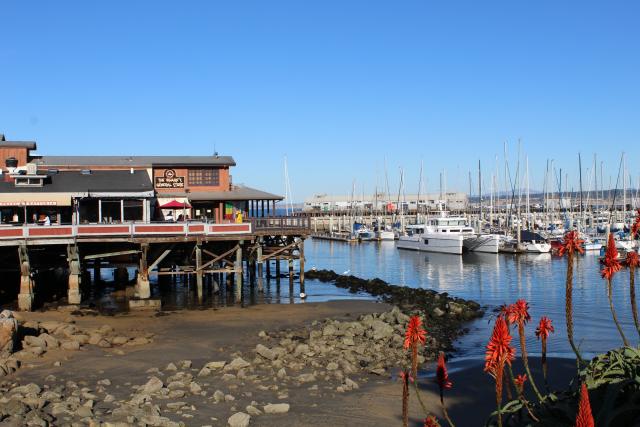 Join the SpectorDance School in Marina for an incredible Spring Performance. The program includes "The World of Beatrix Potter," "The Christening from Sleeping Beauty" and more. Friday at Saturday at 7pm and Saturday and Sunday at 2pm. 3343 Paul Davis Drive, Marina. $20.
Start off your weekend on the right foot with a free walking tour at Asilomar Conference Grounds. The 75 minute hike showcases historic highlights of the iconic property. Saturday and Sunday at 10am. 800 Asilomar Avenue, Pacific Grove. Free event. 
Friday
Mix and mingle with the community at the Locals Lunch Concert at the Sunset Center. Today's performance is Moshe Vilozny, a versatile musician drawing inspiration from genres like Americana, Folk and Jazz. 12:30pm-1:15pm. San Carlos Street at Ninth Avenue, Carmel-by-the-Sea. Free event. 
Kick off the weekend under the stars while enjoying live music, cocktails, small plates, and more at Jacks Monterey. There new, pet-friendly terrace features bistro lighting, fire pits, and comfortable seating. 6pm-9pm. 2 Portola Plaza, Monterey. Free event. 
Kick back under the redwoods with live music from the Red Steppes at the Henry Miller Library. 7:30pm-10:30pm. 48603 Highway 1, Big Sur. $10-$20 donations suggested.
Saturday
The Monterey Bay Meditation Studio in Pacific Grove hosts a community drop-in meditation class where you can find authentic and meaningful connections with yourself and the community. 9:30am-10:30am. 529 Central Avenue, Pacific Grove. $10. 
Get your bloom on with a scenic wildflower hike through the Asilomar Dunes Natural Preserve. During the docent led hike you will learn about common wildflowers in the area and the ecosystem of the dunes. 1:30pm-2:30pm. 800 Asilomar Avenue, Pacific Grove. Free event. 
Photographer Kirk Crippens holds an interesting talk at the Henry Miller Library about his time spent photographing Big Sur. 7:30pm-10:30pm. 48603 Highway 1, Big Sur. $10-$20 donations suggested.
Sunday
Happy Father's Day score some points with dear ol' Dad and head to Monterey County. Perhaps some golf, a picnic on the beach or a Father's Day brunch? Click here for our round-up of some of the best Father's Day events and brunches offered Father's Day Weekend. Various restaurants. 
Discover and identify some of the animals and plants that call Asilomar's tide pools "home" during a free Tide Pool Discovery Walk. 3pm. 800 Asilomar Avenue, Pacific Grove. Free event.