All Weekend
The TaylorMade Pebble Beach Invitational tees off throughout the week with an array of professional and amateur golfers of all stripes. This particular Invitational is free to attend and allows you to watch your favorite golfers in a more intimate and relaxed environment. Monday-Sunday. Pebble Beach. Free to spectators.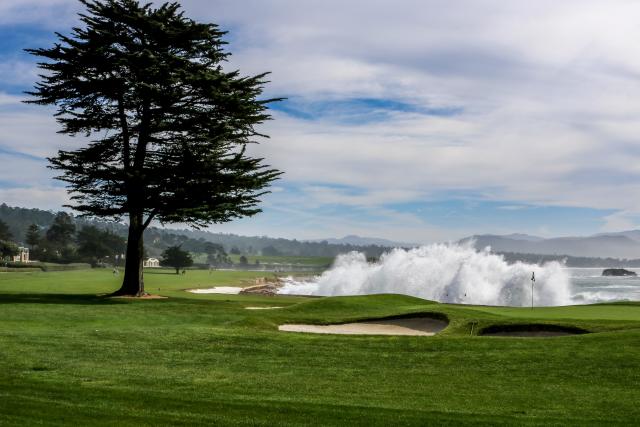 Sounds from the Monterey Symphony fill the Sunset Center this weekend with a special appearance from flutist Carol Wincenc. Saturday at 8pm and Sunday at 3pm. San Carlos Ave. & 9th Ave., Carmel-by-the-Sea. $43-$84.
The Tall Ship Lady Washington is still here! The historic ship used on Pirates of the Caribbean is docked at Old Fisherman's Wharf for walk-on tours. Come check out the ship and meet her crews. November 8-25 (excluding Mondays). $5 for walk on tours, adventure sails are sold out. Click here for tour times. 
Back by popular demand at the Golden Bough Theatre is Mamma Mia! The smash musical hit returns with iconic ABBA songs and an adorable love story. Thursday-Saturday at 7:30pm and Sunday at 2pm. Monte Verde between 8th and 9th, Carmel-by-the-Sea. $8-$25.
Friday
Enjoy an Unpredictable Evening with Todd Rundgren at the Golden State Theatre. As a singer, songwriter, guitarist, video pioneer, producer, recording artist, computer software developer, and conceptualist, Todd Rundgren continues to make a lasting impact on both the form and content of popular music. 8pm. 417 Alvarado St., Monterey. $39-$65.
Saturday
The Monterey Bay Meditation Studio in Pacific Grove hosts a variety of events today including a drop-in meditation class at 9:30am and mindful relating games at 11am. 529 Central Avenue, Pacific Grove. $10-$20. 
Pirates will once again storm the shores of Monterey this afternoon during the 1818 Battle of Monterey. The City of Monterey is commemorating this historic land-sea battle with a reenactment using the visiting Tall Ship Lady Washington. 1pm-2:30pm. Old Fisherman's Wharf, Monterey. Free event.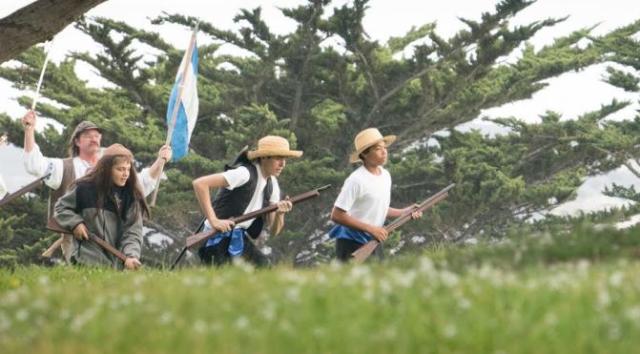 Taste your way through local Pacific Grove Restaurants during Flavors of Pacific Grove. The Pacific Grove Golf Club House will be swarming with light bites, wine tastings, live entertainment and prize auctions. 5:30pm-8pm. 79 Asilomar Boulevard, Pacific Grove. $60. 
Sunday
Join the Monterey Symphony at a delightful Italian Supper Club at Il Fornaio. The Supper Club includes appetizers and wine upon arrival followed by a gourmet 3 course dinner with several entrees to choose from. 5:30pm-7:30pm. Ocean Ave. & Monte Verde St., Carmel-by-the-Sea. $75.