All Weekend
Start off your weekend on the right foot with a free walking tour at Asilomar Conference Grounds. The 75 minute hike showcases historic highlights of the iconic property. Saturday and Sunday at 10am. 800 Asilomar Avenue, Pacific Grove. Free event. 
If you care to sleep in a bit longer, join the 1:30pm tour of the Asilomar Dunes. Here you will learn about the preservation and management of this natural habitat, visit the native plant greenhouse and enjoy scenic views. Saturday and Sunday at 1:30pm. 800 Asilomar Avenue, Pacific Grove. Free event.
The Western Stage in Salinas is proud to present Men on Boats, inspired by John Wesley Powell's actual travel log from 1869. The tale follows ten explorers, four boars and one Grand Canyon. Saturday at 7:30pm and Sunday at 8pm. 411 Central Avenue, Salinas. $26.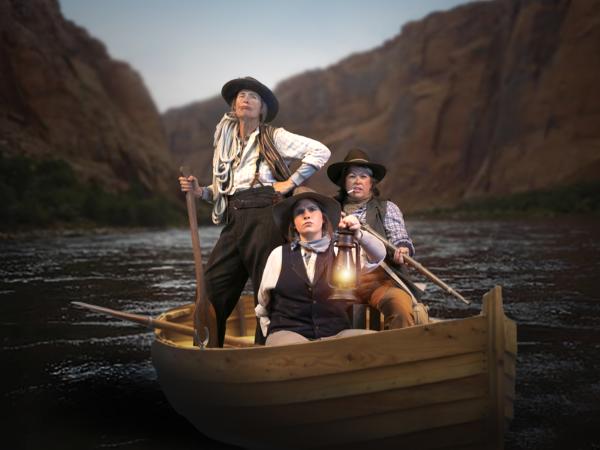 Friday
The Fox Theater in the Salinas City Center is roaring with good tunes tonight from Louie Prima Jr. and the Nino Lane Band. 7pm. 241 South Main Street, Salinas. $30-$50.
Get into the spooky Halloween spirit at the Sunset Center this evening with the classic silent film Nosferatu, accompanied by a live orchestra. 8pm. 9th and San Carlos, Carmel-by-the-Sea. $25-$35.
Saturday
Businesses in downtown Pacific Grove get decked out for the Downtown PG Trick-or-Treating Extravaganza. Just look for the Halloween ribbons and pumpkins outside participating downtown businesses and enjoy live music, entertainment and lots of treats throughout the day! 10am-3pm. Lighthouse Avenue, Pacific Grove. Free event.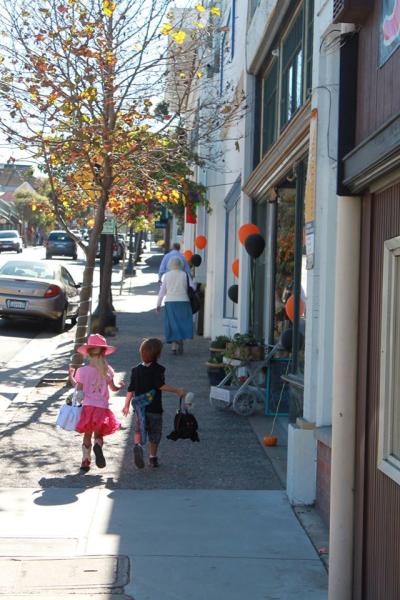 Bat, and spiders and snakes, oh my! Be prepared to learn all about these creepy crawlies at the Pacific Grove Museum of Natural History today during this spooky Science Saturday. 10am-3pm. 165 Forest Avenue, Pacific Grove. Free event. 
Test your skills at Marine Illustration today with The Lyceum of Monterey County. Here you can hone in on your observation skills and create drawings and paintings by using specimens and other reference materials on hand. 10am-2pm. 1073 Sixth Street, Monterey. $50. 
Spice up your fall with some festive décor at Earthbound Farms. Their Fall Fun Days hosts an array of family fun activities including corn husking, pumpkin stacking, raffles and more. 11am-3pm. 7250 Carmel Valley Road, Carmel. Free event. 
Celebrate Carmel-by-the-Sea's 103rd birthday (and Halloween) with a costume parade down Ocean Avenue. Following the parade, the Sunset Center hosts an after party with a hot-dog lunch. 11am-2pm. Ocean Avenue, Carmel-by-the-Sea. Free event. 
Lighthouse District shops, restaurants, and boutiques welcome little goblins with special treats on Halloween. Dress up and come on down to Lighthouse Avenue for an afternoon full of fun and trick-or-treating. 2pm-5pm. Lighthouse Avenue between Pvt Bolio and David, Monterey. Free event.
Uncork your creativity and Print with Dali17. All printmaking supplies will be provided by the MPC Printmakers as they lead you step by step through the process of channeling your inner Salvador Dali and learning to become a master printmaker. 4pm. 5 Custom House Plaza, Monterey. $35.
Join the Center for Photographic Art at the Sunset Center for an incredible evening of artisan wines and chocolate delights held in conjunction with their popular 8 x 10 photography exhibit. Donated images from 94 talented photographers grace the walls of the gallery, and you may purchase raffle tickets in hopes of winning your favorites. 5pm-7pm. 9th and San Carlos, Carmel-by-the-Sea. $50.
The Monterey Mirror Maze located on Cannery Row becomes a little scarier when crazy, creepy clowns take over the 1500 square foot labyrinth of mirrors for Halloween. 6pm-10pm. $20 or $10 with a newly wrapped gift for the Boys and Girls Club. 
Prepare to be spooked for a good cause during "Wizards, Witches & Muggles" at Folktale Winery. The Barrel Room transform into Transylvania with live music, a costume contest, wine, food, prizes and more! Proceeds from this event go to AIM, Youth Mental Health. 6:30pm-10pm. 8940 Carmel Valley Road, Carmel. $65.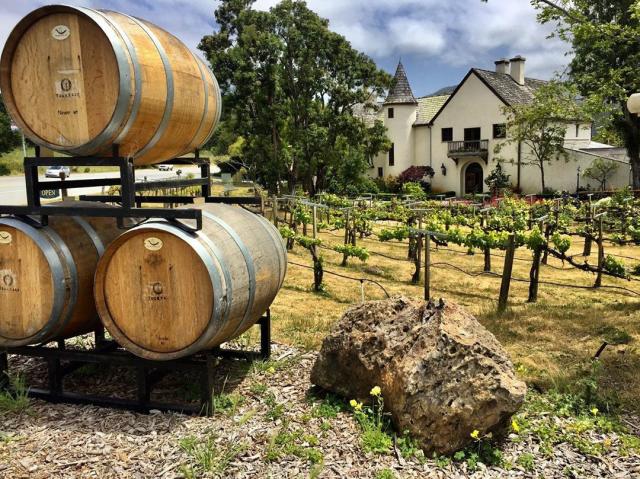 Sunday
Join The Lyceum of Monterey County for a hands-on Southwest Pottery Workshop which introduces traditional methods used by Native American potters to create bowls and vases. 10am-1:30pm. 1073 Sixth Street, Monterey. $70.
Take a Journey through Meditation with the Monterey Mediation Studio during a special drop-in session where you will dive into another realm. 11:30am-1pm. 529 Central Avenue, Pacific Grove.
$35. 
Dress up your pooch and stop by The Haute Enchilada in Moss Landing for Strut Your Mutt. There will be a burrito bar and costume contest supporting the Peace of Mind Dog Rescue. 12:30pm-2pm. 7902 Moss Landing Road, Moss Landing. $25.
The Barnyard Shopping Village in Carmel celebrates Halloween and Harvest this afternoon with a fun family festival. Stroll through its unique boutique shops and enjoy a costume parade, candy, pony rides, face painting, balloon twisting, giveaways, kids crafts and live music. 2pm-4:30pm. 3652 The Barnyard, Carmel. Free event.
Enjoy live blues and bluegrass from Dirty Cello at The Lab at The Barnyard in Carmel. 2pm-3pm. 3728 The Barnyard, Carmel. $15. 
Sip on a glass of local vino as you carve the perfect pumpkin during Pumpkin Carving & Pinot at Sovino Wine Bar. 7pm-8:30pm. 241 Alvarado Street, Monterey. $25.