All Weekend
Monterey Speed Week wraps up this weekend at the WeatherTech Raceway Laguna Seca with the Firestone Grand Prix Monterey featuring INDYCAR racing. America's premier open-wheel series crowns its 2019 champion at the season finale in its racing spiritual home of Monterey. Friday-Sunday. 1021 Monterey-Salinas Highway, Salinas. $25-$100. 
Escape to Neverland during a performance of Peter Pan at The Western Stage Theatre at Harnell College. Saturday at 7:30pm and Sunday at 8pm. 411 Central Avenue, Salinas. $26.
Start off your weekend on the right foot with a free walking tour at Asilomar Conference Grounds. The 75 minute 'Asilomar Ramble' hike showcases historic highlights of the iconic property. Saturday and Sunday at 10am. 800 Asilomar Avenue, Pacific Grove. Free event. 
Get your bloom on with a scenic wildflower hike through the Asilomar Dunes Natural Preserve. During the docent led hike you will learn about common wildflowers in the area and the ecosystem of the dunes. Saturday and Sunday at 1:30pm-2:30pm. 800 Asilomar Avenue, Pacific Grove. Free event.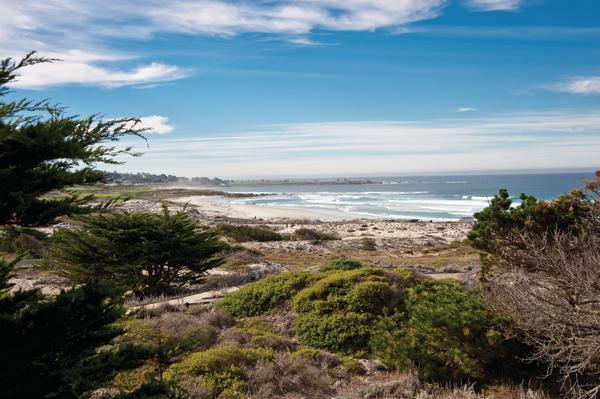 Friday
Kick off the weekend under the stars while enjoying live music, cocktails, small plates, and more at Jacks Monterey. There new, pet-friendly terrace features bistro lighting, fire pits, and comfortable seating. 6pm-9pm. 2 Portola Plaza, Monterey. Free event. 
Saturday
Head to sunny Carmel Valley for an outdoor Mindful Morning Yoga session at Earthbound Farms. 9am. 7250 Carmel Valley Road, Carmel. $20.
The Monterey Bay Meditation Studio in Pacific Grove hosts a community drop-in meditation class where you can find authentic and meaningful connections with yourself and the community. 9:30am-10:30am. 529 Central Avenue, Pacific Grove. $10. 
Pick up handcrafted gifts and wares during Dali's Alley! The Dali Expo in downtown Monterey hosts over a dozen vendors selling a variety of crafts from fine art, jewelry, books, clothing, soaps and more. 12pm-5pm. 5 Custom House Plaza, Monterey. Free event. 
Sunday
Take a spiritual adventure today with the Monterey Bay Meditation Studio as you practice the basic structure and guidelines of deepening a personal shamanic journey. 11:30am-1pm. 529 Central Avenue, Pacific Grove. $35.