All Weekend
The hills along Highway 68 will be humming with the sounds of sports cars as the Continental Tire Grand Prix takes off this weekend at Mazda Raceway Laguna Seca! This premier road racing series features non-stop action with at least 10 different car manufacturers vying for the title with both professional and pro-am drivers behind the wheels. Thursday-Sunday. 1021 Monterey-Salinas Hwy., Salinas. $35-$55.
The PURE Insurance Championship tees off this weekend at Pebble Beach Golf Links and Poppy Hills Golf Course. This PGA TOUR Champions tournament features 81 PGA TOUR Champions players, 81 junior golfers (ages 15-18) from The First Tee and 162 amateurs all impacting The First Tee. Monday-Sunday. Pebble Beach. $25.
It's a Celebration of Dance all weekend long at SpectorDance. The expansive state-of-the-art dance studio in Marina presents performances of Ocean Trilogy and East West. Friday-Sunday.  3343 Paul Davis Dr, Marina. $25 in advance and $30 at the door.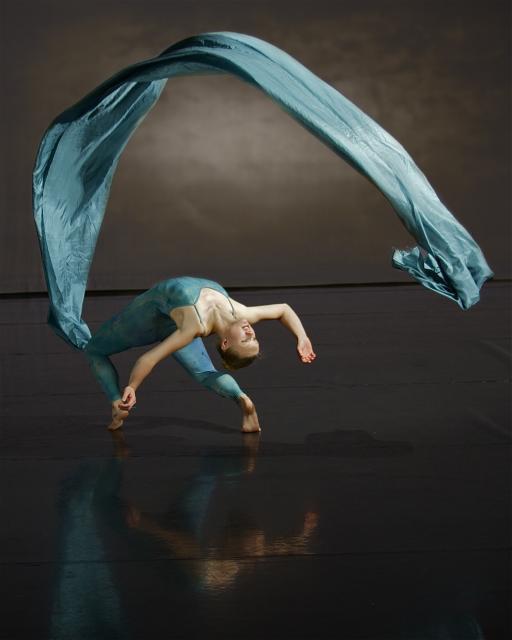 Athletes from the around the area converge on Del Monte Beach this weekend for the Monterey Beach Sportsfest. The two-day festival celebrates the ocean and athletic events in and adjacent to the sea. Sporting events include open-water swims, beach volleyball, ocean water polo, and a Splash and Dash. The Monterey Beach SportsFest also hosts an Ikaika Challenge which is a combination of swimming, strength and running. Saturday-Sunday. Del Monte Beach, Monterey. Free event.
Bring the kids to a stunning live performance of Peter Pan at the PacRep Outdoor Forest Theatre in Carmel-by-the-Sea. Thursday-Saturday at 7:30pm and Sunday at 2pm. Santa Rita & Mountain View, Carmel. $8-$36.
Saturday
Check out some of the creativity going on at Seaside's 2nd Annual Parking(ing) Day where businesses, nonprofits, youth groups, individuals, designers, and other agencies transform a parking space into a fun park for art, games, and activities! 11am-1pm. Echo Avenue, 440 Harcourt Ave, Seaside. Free event.
Join the Ventana Wilderness Alliance for fantastic films about wild things and wild places, guaranteed to inspire you at the Golden State Theatre. 6pm-10pm. 417 Alvarado St, Monterey. $20 in advance and $25 at the door.
Round up the kiddos for Movie Night on the Beach! Tonight Del Monte Beach plays host to Disney Nature's "Oceans" as part of Monterey Beach SportsFest's celebration of "Healthy People, Healthy Oceans." 6:30pm-9pm. Del Monte Beach, next to Wharf 2, Monterey. Free event.
Kick back and relax with live music from singer/songwriter Ace and a glass of wine at Sovino Wine Bar this evening. 7:30pm-9:30pm. 241 Alvarado St, Monterey. Free event.
The Pacific Grove Museum of Natural History stays up past its bedtime for their "Night Owl" event featuring craft beer, live music and museum exhibits, of course! 7pm-9:30pm. 165 Forest Ave, Pacific Grove. $10-$15.