All Weekend
The longest continuously-running annual jazz event in the world takes over the Monterey County Fair & Event Center all weekend long! The Monterey Jazz Festival features over 500 artists performing on eight stages featuring headliners like Chris Botti, Diana Krall, Kenny Barron, Dave Holland and many others. Friday-Sunday. 2004 Fairgrounds Road, Monterey. $45-$435.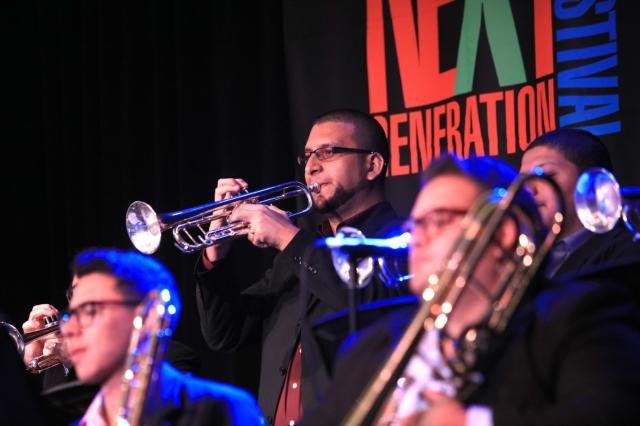 Don't miss golf's greatest PGA Tour Champions players at the PURE Insurance Championship, impacting The First Tee, at iconic Pebble Beach. The 3-day, 54-hole tournament features 78 PGA Tour Champions players, 78 junior golfers (ages 15-18) from The First Tee, and 156 amateurs. Tuesday-Sunday. 17-Mile Drive, Pebble Beach. Free event.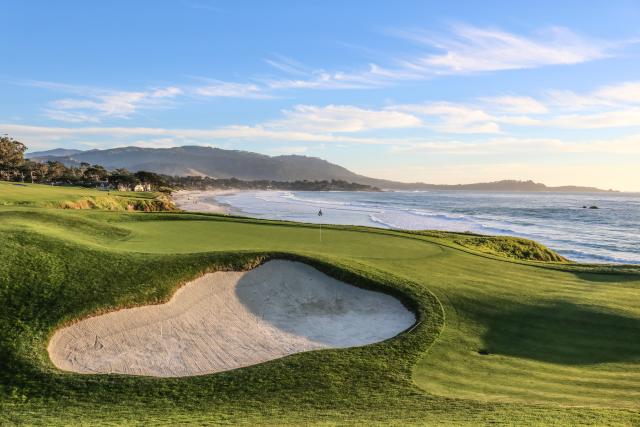 Escape to Neverland during a performance of Peter Pan at The Western Stage Theatre at Harnell College. Saturday at 7:30pm and Sunday at 8pm. 411 Central Avenue, Salinas. $26.
Start off your weekend on the right foot with a free walking tour at Asilomar Conference Grounds. The 75 minute 'Asilomar Ramble' hike showcases historic highlights of the iconic property. Saturday and Sunday at 10am. 800 Asilomar Avenue, Pacific Grove. Free event. 
Get your bloom on with a scenic wildflower hike through the Asilomar Dunes Natural Preserve. During the docent led hike you will learn about common wildflowers in the area and the ecosystem of the dunes. Saturday and Sunday at 1:30pm-2:30pm. 800 Asilomar Avenue, Pacific Grove. Free event.
FRIDAY
Kick off the weekend under the stars while enjoying live music, cocktails, small plates, and more at Jacks Monterey. There new, pet-friendly terrace features bistro lighting, fire pits, and comfortable seating. 6pm-9pm. 2 Portola Plaza, Monterey. Free event. 
Saturday
Enjoy stillness and movement in nature this morning at Rancho Canada Regional Park. The Monterey Bay Meditation Studio will guide you through Mindful Qignong, walking and nature preservation. 9am-11:30am. 4860 Carmel Valley Road, Carmel. Free event. 
Head to sunny Carmel Valley for an outdoor Mindful Morning Yoga session at Earthbound Farms. 9am. 7250 Carmel Valley Road, Carmel. $20.
Carmel-by-the-Sea turns into a pooches paradise during Poodle Day. Today the charming village hosts an array of poofy events including a parade, beach activities, a cocktail party and more. 9:45am. Carmel-by-the-Sea. Free to spectators. 
Uncork your creativity and Print with Dali17. All printmaking supplies will be provided by the MPC Printmakers as they lead you step by step through the process of channeling your inner Salvador Dali and learning to become a master printmaker. 4pm. 5 Custom House Plaza, Monterey. $35.
Join Waypoint Bar + Kitchen located at Quail Lodge & Golf Club for a special three course prix fixe menu with a choice appetizer, entree, and dessert. Complimentary bread service and no corkage fee! Reservations are required as seating is limited. 6pm. 8205 Valley Greens Drive, Carmel. $55.
Sunday
The Monterey Bay Food Tour and the Monterey Bay Meditation Studio have cooked up Something Wild! This new tour takes you beyond "tasting" to discover Pacific Grove's wild beauty and connect deeply with ourselves, each other and the world around us by mindfully sharing food, stories, and new experiences. 10:30am-1:30pm. 529 Central Avenue, Suite 201A Pacific Grove. $149.
Tonight the Henry Miller Library presents "Under the Persimmon Tree" a series in which speaks with local friends and neighbors who have a strong connection to the coast. 3pm-5pm. 48603 Highway 1, Big Sur. Free event, registration required.