Photo courtesy of Borchard Farms
October in Monterey County means a bountiful harvest, a full calendar of seasonal events, and of course, pumpkins! Check out whatʻs happening in Monterey County this October. 
Harvest Season
Monterey County is abundant with fall harvest crops, including grapes from our extensive wine country! Gather your loved ones for a family-friendly weekend afternoon U-pick at Serendipity Farms in Carmel Valley between October to November for Heirloom pumpkins and winter squashes at $1/pound.
For a full-on fall experience, visit Borchard Farms in Salinas Valley to pick your favorite of 50 varieties of pumpkins, gourds and squashes, get lost in their 5-acre corn maze, and even make friends with a variety of farm animals. Borchard Farms also hosts its Annual California State Giant Pumpkin Weigh-Off Festival on October 16th. 
Taste the Fall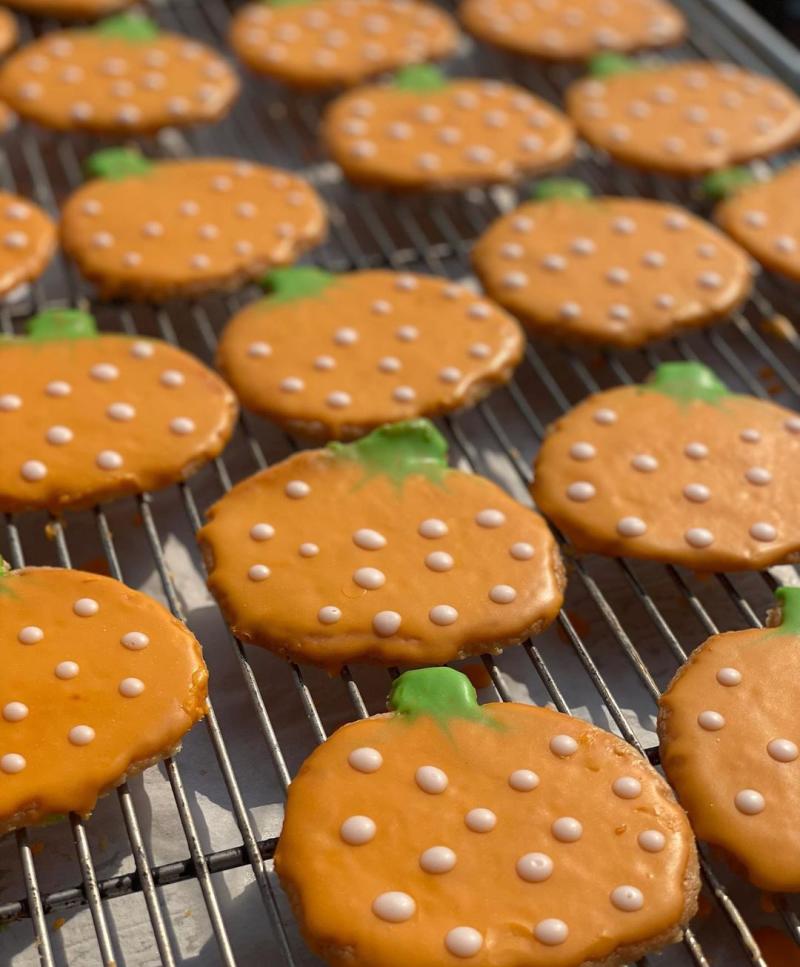 There is perhaps no better recognized  quintessential flavor for the fall than pumpkin spice, and with a wealth of delicious bakeries and cafes, you're sure to get your fix of this seasonal favorite. Dig in to pumpkin spice cake at Sweet Reba's in Carmel and pumpkin cookies from Sweet Elena's in Sand City.
October is also National Seafood Month, and there is no shortage of seafood restaurants to peruse. For unique delicacies, visit  Monterey Bay Abalone Farm to try their sustainably-raised California Red Abalone  or head to Moss Landing's Monterey Bay Seaweeds for farm-fresh seaweed, both grown in their natural environment of the Monterey Bay. Visit a number of local restaurants throughout Monterey County to try the seaweed freshly prepared,
October Events
Find fun and safe events happening throughout October in Monterey County below. Proof of vaccination or a negative COVID test may be required for attendees. Please respect individual event requirements and safety protocols, and contact events directly for specific information.

October 1
Kick-off October at Sand City's first First Friday event on the West End from 5-7pm. Enjoy craft beer and a bite to eat at Post No Bills Craft Beer House, roam the streets as you appreciate the Sand City murals, and browse local businesses that have extended hours for the first Friday with special offers and entertainment.
First Friday Pacific Grove Art Walk
October 1
Head to downtown Pacific Grove from 6 - 9 pm for live music, art openings, lectures, restaurant specials, shopping sales and more. The Pacific Grove Art Center is open from 7 - 9 pm.
October 1-3
Celebrate Oktoberfest at Monterey's Original Craft Brewery Peter Bʻs Brewpub from 4-10 pm. Oktoberfest specials include Peterhosen Oktoberfest Lager, and Grilled Bratwurst served with Mashed Potatoes, Sour Kraut & Grain Mustard. If youʻre already ready for costumes, bust out your Lederhosen for an additional 15% off food during Oktoberfest.
Carmel-by-the-Sea's 60th Annual Sandcastle Contest 
October 2
For decades, Carmel-by-the-Sea and the Monterey Bay chapter of the American Institute of Architects have collaborated on The Great Sand Castle Contest. Everyone who would like to build a castle can enter the contest, and judges bestow awards for multiple categories, from the coveted Golden Shovel, to the tongue-in-cheek Sour Grapes. The contest is held on Carmel Beach from Scenic south of 10th from 8 am to 2 pm.
Sunday Blues in the Park Series
October 3
Head to Seaside to relax and enjoy Sunday blues music in the park! Now celebrating its 33rd year, the Blues and Art in the Park concert series at Laguna Grande Park will feature Curtis Salgado with opening act Red Beans and Rice. Festivities will begin around 1 pm and go until 4:30 pm.

October 7-10
Part recreational biking, part competitive event, part festival, part expo and 100 percent fun, Sea Otter Classic is regarded as the world's largest cycling festival. This action-packed cycling extravaganza at WeatherTech Raceway Laguna Seca features amateur and pro cycling events as well as family activities for all ages.
Monterey's Old Fisherman's Wharf 176th Birthday Party
October 10
Take in beautiful views of the Monterey Bay at a family-friendly birthday party featuring stilt walkers, bubble performers, costumed birthday cake photo ops, live entertainment, and a magic performance at 2 pm, courtesy of the Monterey Magic & Comedy Club. If youʻre a history buff, there will be two free one-hour Wharf Walks with historian Tim Thomas at 10:30 am and 11:45 am.

October 23 - November 5
California's oldest music festival celebrates over 80-years of history with 14 days of performances, talks and educational events at Carmel-by-the-Seaʻs Sunset Center. As always, the focus is on J.S. Bach and the many composers he influenced, including Handel, Mozart, Beethoven, and more.
October 29
Hot Cars Cool Nights has been a Seaside car show tradition since the 1970's! Join in on the fun with the whole family to enjoy prizes, raffle drawings, and music. The cost is $10 to enter your car, and then top the night off with a cruise to Cannery Row after the show.
California International Airshow Salinas
October 30-31
The California International Airshow Salinas returns for itʻs 40th Anniversary on Halloween weekend at the Salinas Airport, headlined by the U.S.A.F. Thunderbirds. Watch jaw-dropping aeronautical acrobatics from the U.S. Navy Blue Angels, stunts from Jerry Conley and the Vampire Jet, demonstrations from the thrilling Robosaurus and more! There will also be military demos, military fly-bys and military/civilian aircraft displays. 
105th Carmel-by-the-Sea Birthday Party & Parade
October 31
Carmel-by-the-Sea was incorporated on Halloween in 1916, so it celebrates its birthday and the country's favorite costume-and-candy holiday with a Halloween Parade at 4 p.m. through downtown. City dignitaries, VIPs, costumed dogs and kids, and residents and visitors alike gather for this upbeat annual affair! Following the parade, the village's charming shops will be open for trick-or-treating and other fun fall festivities.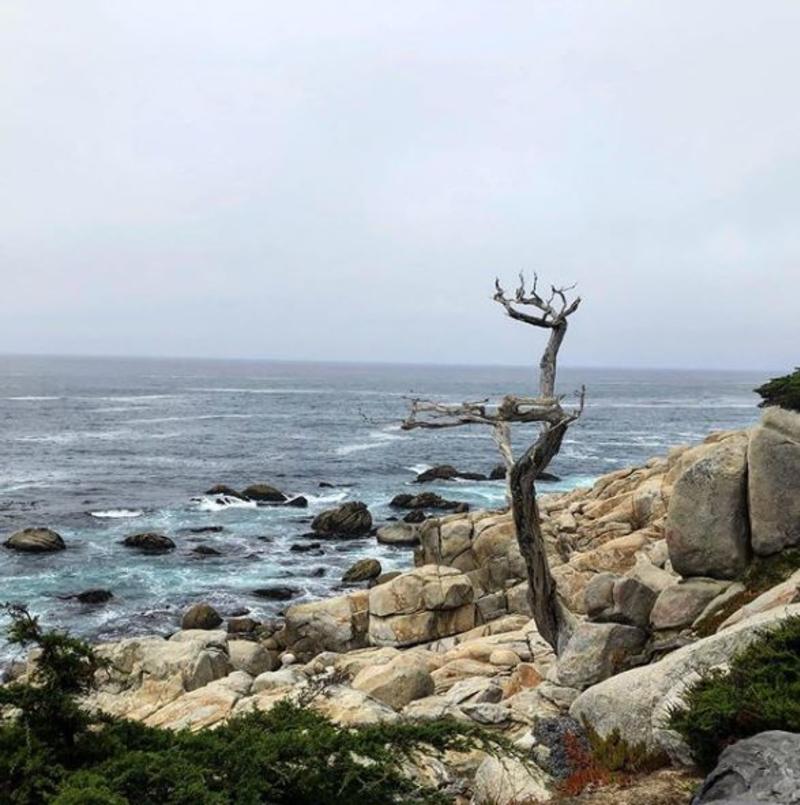 With spooky season upon us, it's time to indulge in some haunted history around Monterey County. Discover must-see haunts in Monterey County this Halloween season...if you dare. We hope you enjoy all the thrills and chills that Monterey has to offer you this Halloween.