All Weekend
The Carmel Bach Festival continues throughout the weekend! The 2014 Festival schedule includes an amazing array of multiple concerts and more than 45 events in through Carmel and Monterey County. Music Director and Conductor Paul Goodwin has developed an exciting schedule which includes multiple concerts every day through August 2nd. View the full schedule at the Carmel Bach Festival website. July 19-August 2. Various locations and ticket prices.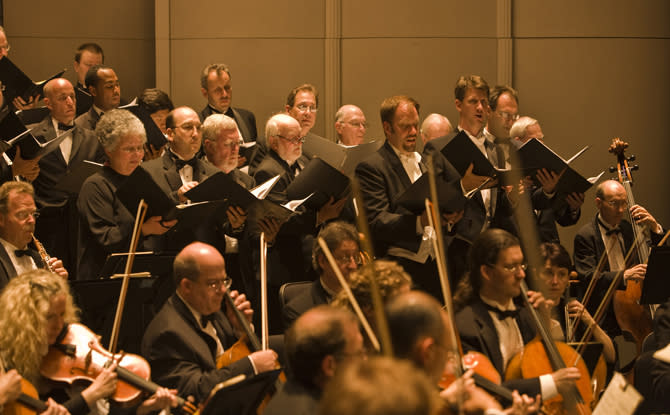 Friday and Saturday head out for an invigorating hike through Asilomar State Beach. The "Asilomar Ramble" tour covers all sorts of natural and cultural historical tidbits of this coastal refuge. The free one hour walking tour begins in the Phoebe Apperson Hearst Social Hall at the Asilomar Conference Grounds. Friday at 9:30am and 4pm and Saturday at 9:30am. 800 Asilomar Avenue, Pacific Grove. Free event.
Planet Gemini in Monterey hosts comedian Ricky Del Rosario for two hilarious nights of stand-up comedy acts. Stay afterwards for karaoke and dancing. Friday and Saturday at 8pm. 2110 Fremont Street, Monterey. $10.
The luck of the Irish comes to the Monterey County Fair & Event Center for the Monterey Scottish Games & Celtic Festival. This very popular Celtic celebration brings the music, dance and athletic events of the mystical lands of Scotland and Ireland to Monterey County. The 2-day festival also features pipe bands on parade and Irish dancers. Saturday and Sunday from 9am-5pm. 2004 Fairgrounds Road, Monterey. $15 for one day or $20 for both days.
The shores of Del Monte Beach will transform into a beach volleyball paradise for the Monterey Beach Open. Saturday and Sunday. Del Monte Beach, Monterey. Free for spectators.
The Monterey Bay Aquarium stays up past its bedtime for Evenings by the Bay! This summer the aquarium stays open until 8pm on Saturday and Sunday nights for live music, wines by the glass and light appetizers. On Saturday guests will enjoy live rock music from Terry Shehorn & the Hornets and Sunday's event will feature jazz vocalist Julie Capili. 6pm-8pm. 886 Cannery Row, Monterey. Free with admission.
Friday
Carmel Plaza's Summer Live Music Series is back! Tonight's entertainment features live music from Steve Ezzo & the Monterey All-Stars and food and wine provided by Bistro Beaujolais and Hahn's Family Wines for $15. 5pm-7pm. Ocean Avenue and Mission Street. Carmel-by-the-Sea. Free event.
Head to Big Sur and catch Americana group The Evangenitals at Fernwood Tavern tonight. 10pm. 47200 Highway One, Big Sur. Free event.
Saturday
Ready, set, go for the Salinas Valley Half Marathon! Take in the fresh air and enjoy the breathtaking beauty of the "Salad Bowl of the World" along Salinas Valley's Foothill and River Roads and the best part of all, the finish line is at Pessagno Winery! 8am. Salinas Valley. Free to spectators.
The Point Sur Lightstation in Big Sur celebrates its 125th anniversary with a Living History Day. Rides to the top will leave every 15 minutes where there will be all sorts of family activities including story-telling, games, tours and more. 10am-4pm. Highway One, Big Sur (9 Miles South of Carmel). $25 for adults and $15 for children.
Get your hands dirty this afternoon at Earthbound Farms in Carmel Valley. Today you will have the chance to help harvest some of their lavender and lemon verbena plants. Learn how to distill these aromatic herbs into essential oils and watch chef Sarah create delicious organic treats from the bounty. Come early and learn how to braid garlic! 2:30pm. 7250 Carmel Valley Road, Carmel. $50 for adults and $20 for children ages 12 and under.
The Julian Temple Band stops by Fernwood Tavern for a night full of epic jams. 10pm. 47200 Highway One, Big Sur. Free event.

Sunday
Spend the afternoon with author Mark Wiederanders who recently completed a historical novel based on the legendary writer, Robert Louis Stevenson. Wiederanders will be giving a short lecture and book signing accompanied with wine and refreshments at the Museum of Monterey. 1pm-3pm. 5 Custom House Plaza, Monterey. Free with admission
Relax under the Big Sur redwoods tonight and listen to an audio story at the magical Henry Miller Library. Bring a blanket and enjoy the sounds of "Snap Judgment." 8pm. 48603 Highway One, Big Sur. Donations welcome.