All Weekend
Friday and Saturday head out for an invigorating hike through Asilomar State Beach. The "Asilomar Ramble" tour covers all sorts of natural and cultural historical tidbits of this coastal refuge. The free one hour walking tour begins in the Phoebe Apperson Hearst Social Hall at the Asilomar Conference Grounds. Friday at 9:30am and 4pm and Saturday at 9:30am. 800 Asilomar Avenue, Pacific Grove. Free event.
Sand City is known for its funky, independent and artistic atmosphere and nowhere is that more on display than the West End Celebration. The streets of Sand City shut down and become an open-air artists' fair, showcasing truly unique works from artists throughout Monterey County. There's also plenty of live music, food and fun! Friday-Sunday. Contra Costa Street and Ortiz Avenue, Sand City. Free event.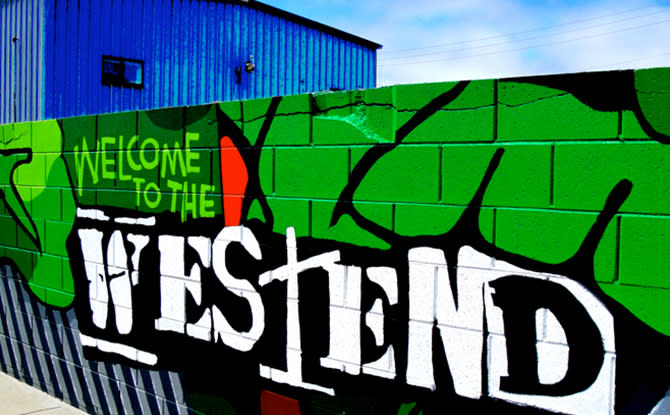 Everyone's favorite ogre and his fairytale misfits are at the Golden Bough in Carmel-by-the-Sea this weekend. Shrek the Musical is sure to be a hilarious hit with the whole family. Friday at 7:30pm, Saturday at 2pm and 7:30pm and Sunday at 2pm. Avenue, Carmel-by-the-Sea. $7.50-$36. Monte Verde Street and 8th Avenue
The so-called "world's funniest cop" Michael Mancini is at Planet Gemini this Friday and Saturday for two hilarious nights of stand-up comedy. Stay afterwards for karaoke and dancing. Friday and Saturday at 8pm. 2110 Fremont Street, Monterey. $15.
Get your Turkish delight on at the Turkish Festival at Custom House Plaza this weekend. There will be live music, folk dancing, belly dancing, arts and crafts and plenty of Turkish dishes. Be sure to sample Adana kebab (a long, charcoal-grilled, minced-meat brochette on a wide skewer), doner kebab (spicy barbecued meat), borek (a cheese and spinach filled pastry), baklava and the wonderful thick strong Turkish coffee. 4 Custom House Plaza, Monterey. Saturday and Sunday from 11am-7pm. Free admission.
Monterey meets Coachella this weekend as the First City Festival takes over the Monterey County Fair & Event Center. Over 30 bands and musicians perform on three stages with genres ranging from electro-pop, psychedelic pop to dream pop. Major acts include Beck, The National, The Naked and Famous, Phantogram and many more! Saturday-Sunday. 2004 Fairgrounds Road, Monterey. Two-day general admission passes are $159.50 and two-day VIP admission passes are $289.50. Use discount code FCFSEEMONTEREY to get $50 off a two-day general admission ticket ($109.50 with discount) and $25 off a single-day Saturday or Sunday ticket ($54.75 with discount). Click here to purchase tickets.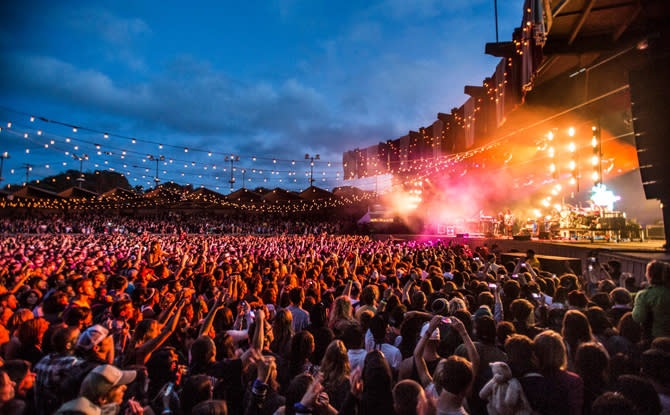 The Monterey Bay Aquarium stays up past its bedtime for Evenings by the Bay! This summer the aquarium stays open until 8pm on Saturday and Sunday nights for live music, wines by the glass and light appetizers. On Saturday guests will enjoy rock jams from Royal Deuces and Sunday's event will feature live jazz from Bill Spencer. 6pm-8pm. 886 Cannery Row, Monterey. Free with admission.
Friday
Everyone's favorite fairy stops by MY Museum today. The Tooth Fairy provides tots with crafts and best practices for dental hygiene. 3pm-4pm. 425 Washington Street, Monterey. Free with admission.
Carmel Plaza is rocking out for the Summer Live Music Series! Tonight's entertainment features live music from Terry Shehorn & the Hornets with food and wine served from Jack London and Windy Oaks Vineyards for $15. 5pm-7pm. Ocean Avenue and Mission Street. Carmel-by-the-Sea. Free event.
Squeeze in some shopping and live music this evening at the Del Monte Center in Monterey. Tonight the Tribute Band Concert Series hosts The Heart Tribute Band "Crazy on You" in the Garden Court near H&M. 6pm-8pm. 1410 Del Monte Center, Monterey. Free event.
Saturday
Step outside the box and join a tour of South County's Ag Land. The tour provides an up-close look at modern agribusiness in action, with a touch of area history. After a continental breakfast at San Lorenzo Park, participants board luxury buses and visit sites around the southern Salinas Valley. The tour also includes a delicious full lunch and a 'South County BBQ' dinner. 8am-6pm. 1160 Broadway, King City. $65.
Learn about Mission San Antonio de Padua's unique history and archeology with a special lecture from archeologist Dr. Robert L. Hoover. 1pm walking tour and 2pm lecture. 1 Mission Road, Jolon. Free event.
Fernwood Tavern in Big Sur hosts not one but two bands tonight! Only You and Strange Ideas both stop by for a night full of live jams. 10pm. 47200 Highway One, Big Sur. Free event.
Sunday
Check out some of the tremendous trees of Mill Creek this morning with guides from the Monterey Peninsula Regional Parks District. Hikers will enjoy views of tanoaks, madrones and amazing vistas of the Palo Colorado Canyon and Pacific Ocean. The 5.5 mile hike is expected to last 3-4 hours. Don't forget to bring water, lunch and snacks and to wear comfortable hiking shoes. 10am, Mill Creek Preserve, Carmel. Free event.