All Weekend
Hop on over to Northridge Mall and visit the Easter Bunny this Friday and Saturday! Other activities will include face painting, Easter Bunny balloons and an Easter Bunny drawing contest. 10am-9pm, 796 Northridge Mall, Salinas. Free. Don't miss out on the hilarious spoof on Broadway musicals and show tunes during Forbidden Broadway. Even those who have not seen a Broadway show will be amused! Show begins at 7:30pm on Friday and Saturday. Golden Bough Theatre, Monte Verde and 8th St., Carmel-by-the-Sea. $7-$38. Check out the first Salinas Tourist Trophy (TT) motorcycle racing event which will take place this Saturday and Sunday at the Salinas Sports Complex. This AMA Pro Racing Grand National Championship Series event will feature the very best riders competing for points towards winning the AMA Pro Grand National Championship Series. The weekend will also include family-friendly events, even a visit from the Easter Bunny! 9am, Saturday, 12pm, Sunday, 1034 N. Main St., Salinas. Tickets, children 12 and under $15, adults $35-$50.
Friday
Set out on a special Earth Day hike with the Monterey Peninsula Regional Park District for "Tremendous Trees of Mill Creek." The hike will stroll through larger than life redwoods and oaks and will include a break for lunch with spectacular ocean views. 10am-2pm, Mill Creek Trailhead, Palo Colorado Road (off Highway One), Carmel. Celebrate Earth Day at MY Museum with family (and earth) friendly events! Children will have the chance to plant seeds in their very own handmade flower pot. All day, flower planting at 3pm, 425 Washington Street, Monterey. Free. Get down with 60's, 70's and R&B jams from the Terry Shehorn Trio! The trio will use keys, base and drums to entertain an audience at Santa Lucia Café. 7pm-10pm, 484 Washington Street, Monterey. No cover. Good to Go and their lead singer Troy O'Shann will get the party started with some good old classic rock and roll at Bullwacker's tonight! Listen to them cover classic favorites including The Beatles, The Rolling Stones and Bad Company. 8:30pm, 653 Cannery Row, Monterey. No cover. Local musician, Rex Wheeler will delight with his electric acoustic sounds at London Bridge Pub tonight! 9pm, 256 Figueroa St., Wharf #2, Monterey. No Cover.
Saturday
Paraiso Winery will be in bloom at their annual Spring Open House. The spring kick-off party will include a boutique, farmers market, flower market, gardening demonstrations, and of course wine tasting! 12pm-4pm, 38060 Paraiso Springs Rd., Soledad. Meet the Easter Bunny at two different locations in Monterey! The Easter Bunny will be hopping over to MY Museum to greet children and their families. The Del Monte Center will have a parade and free photos with the famous rabbit; the event will also include Easter treats, activity booths and store specials. 12pm-2pm, MY Museum 425 Franklin, Monterey. 1pm-3pm, Del Monte Shopping Center, 1410 Del Monte Center, Monterey.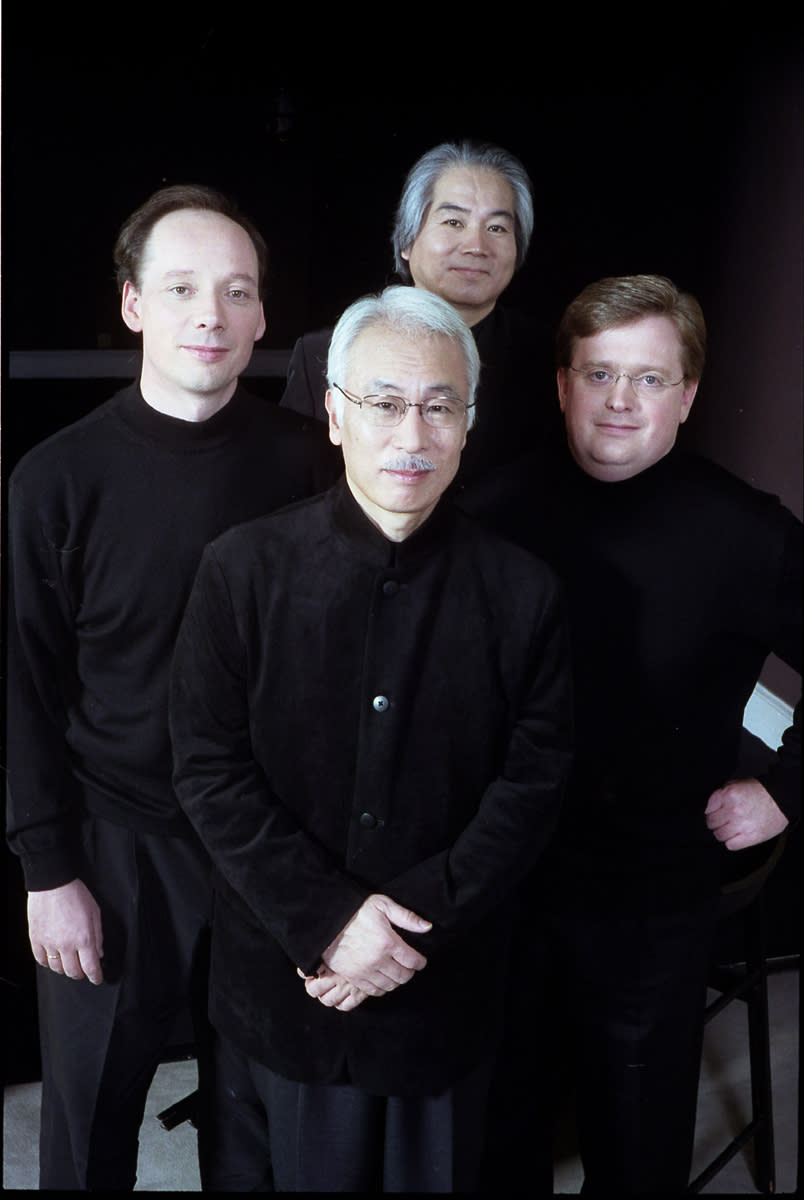 Chamber Music of Monterey Bay presents The Tokyo String Quartet tonight at the Sunset Center! The group will perform works from Mozart, Beethoven and Szymanowski with a set of renowned Stradivarius instruments. Don't miss a pre-concert talk with Kai Christiansen at 7pm. 8pm, San Carlos Street at Ninth Avenue, Carmel-by-the-Sea. $41-$65. Head out to Henry Miller Library in Big Sur and catch Jascha Hoffman and Spiff Wiegand with Zack Salaz. Jascha is a song writer who has been applauded for his simple yet weird pop songs and Spiff Wiegand is a one-man-band who can play up to seven instruments at once! 7pm, Henry Miller Library, Highway 1, Big Sur. $5-$10 donation. Scheid Wine Lounge on Cannery Row will host a special concert from Gypsy Soul. This free spirited duo will play Celtic and soul jams to a small crowd. Be sure to buy your tickets in advance! Doors open at 6:30pm, show begins at 7:30pm, 751 Cannery Row, Monterey. $25. Local group The Wharf Rats will play from genres including blues, southern rock and classic rock. Don't miss their show tonight at Bullwacker's. 8:30pm, 653 Cannery Row, Monterey. No cover. British singer-songwriter Martin Shears performs for the first time at London Bridge Pub tonight. Grab a drink and enjoy classic rock and pop music! 9:30pm, 256 Figueroa St., Wharf #2, Monterey. No cover.
Sunday
The Monterey Peninsula Regional Park District will head out to Garland's Lower Trails. The 2-hour hike will use the Waterfall, Cliff, Mesa, and Lupine trails and will feature great views of wildflowers. To register call 831-659-6065. 9am, Garland Visitor Center, 700 West Carmel Valley Rd., Carmel Valley. 3 very metal bands in one place! Hard rock/metal bands Hemlock, Pride Subject and ANGERHEAD will all perform tonight at Jose's Underground Lounge. 8pm, 638 Wave St., Monterey.