Spend Valentine's Day and President's Day weekend in Monterey! There are all sorts of romantic events and dinners going on around the county, click here to view a full list of Valentine's Day Weekend events.
All Weekend
Planet Gemini hosts a Valentine's Day "Laugh-a-thon" this this Friday and Saturday with comedian Geoff Brown. This stand-up comedian's hilarious acts have landed him spots on NBC's "Last Comic Standing" and UPN's "Girlfriends." Afterwards stay for dancing and karaoke. Friday and Saturday at 8pm. 2110 Fremont Street, Monterey. $10.
Friday
The MudFlap Mamas perform live tonight at the Fernwood Tavern in Big Sur. 9pm, 47200 Highway One, Big Sur. Free event.
Saturday
Get your blood pumping with a hike lead by Cardiologist and Quail & Olive Proprietor Dr. Stephen Brabeck. The 3-mile guided hike will leave from Quail & Olive in Carmel Valley. Afterwards stick around and sample heart healthy olive oils, light appetizers, refreshments and test your blood pressure. 10am-11am, 3 Pilot Road, Carmel Valley. Free event.
Watch some of Monterey County's young and talented musicians perform "Awakening the Grand" at the Sunset Center this afternoon. Musical highlights include Shubert's Symphony No. 8, Bizet's Carmen Suite, Sibelius's Symphony No. 7 and Elgar's Cello Concerto in e minor. 2pm, San Carlos Street at Ninth Avenue, Carmel-by-the-Sea. $20.
For a great date idea head over to Chateau Julien in Carmel Valley. Today winemaker Bill Anderson shares a selection of aging wine straight from the barrel. Afterwards, stick around and set up a picnic near their vineyards for a truly romantic afternoon. 1pm-4pm, 8940 Carmel Valley Road, Carmel Valley, $15.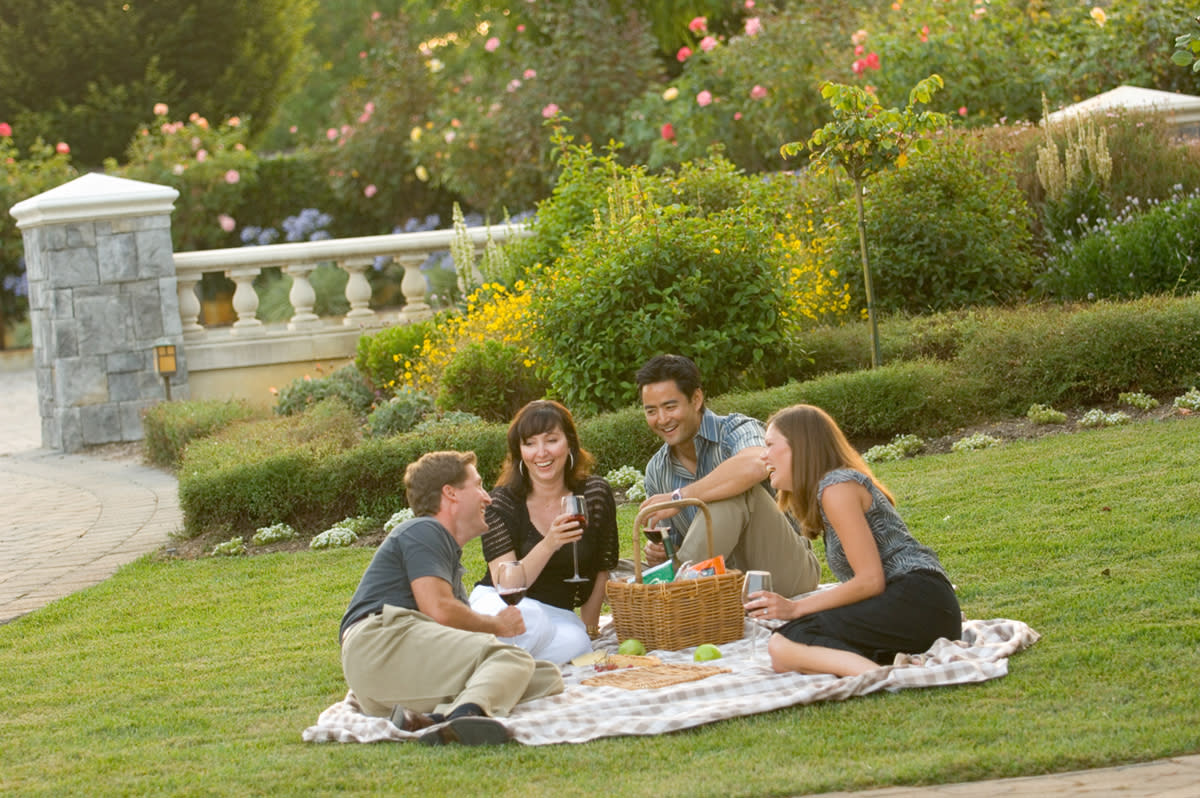 Head over to Fernwood Tavern tonight a night full of eclectic live music from the French Cassettes. 9pm, 47200 Highway One, Big Sur. Free event.
Sunday
Seasoned acoustic guitar performer Mike Beck performs at Bay of Pines this evening. Don't miss this "contemporary cowboy" perform in a totally unique atmosphere. 5pm-8pm, 150 Del Monte Avenue, Monterey. Free event.