All Weekend
Friday and Saturday head out for an invigorating hike through Asilomar State Beach. The "Asilomar Ramble" tour covers all sorts of natural and cultural historical tidbits of this coastal refuge. The free one hour walking tour begins in the Phoebe Apperson Hearst Social Hall at the Asilomar Conference Grounds. Friday at 9:30am and 4pm and Saturday at 9:30am. 800 Asilomar Avenue, Pacific Grove. Free event.
The eni FIM Superbike World Championship returns to Monterey for its second year this weekend! Mazda Raceway Laguna Seca will be humming with the sounds of motorcycles for the only Superbike World Championship appearance in the United States. Friday-Sunday. 1021 Monterey-Salinas Highway, Salinas. Ticket prices start at $20.
Planet Gemini in Monterey hosts comedian Maureen Langan for two hilarious nights of stand-up comedy acts. Stay afterwards for karaoke and dancing. Friday and Saturday at 8pm. 2110 Fremont Street, Monterey. $10.
The Monterey Bay Aquarium stays up past its bedtime for Evenings by the Bay! This summer the aquarium stays open until 8pm on Saturday and Sunday nights for live music, wines by the glass and light appetizers. On Saturday guests will enjoy live music from Steve Ezzo and Sunday's event will feature jazz band Along Came Betty. 6pm-8pm. 886 Cannery Row, Monterey. Free with admission.
Friday
Country music superstar Brad Paisley stops by the Salinas Sports Complex to officially kick off the California Rodeo Salinas. Dust off those cowboy boots and enjoy some of his hits like "Riverbank," "Ticks," and "Mona Lisa." Gates open at 5pm and music starts at 7:30pm. 1034 North Main Street, Salinas. $25 and up.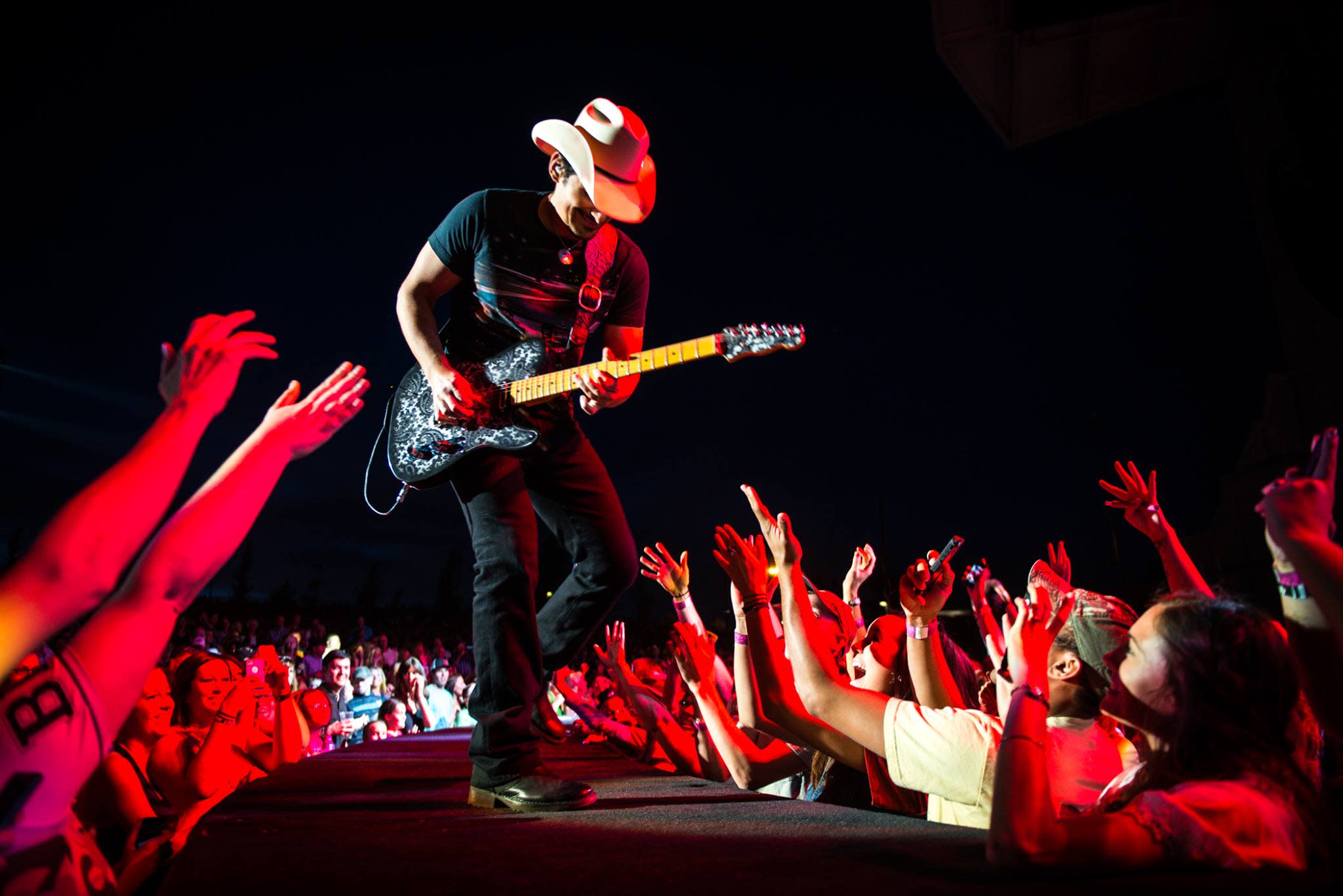 Iconic Henry Miller Library is alive with a Gypsy inspired "Macbeth" this evening when Dzieci's Theatre Group takes the stage. Don't miss this immersion of Shakespeare and storytelling under the Big Sur redwoods! 7:30pm. 48603 Highway One, Big Sur. $15.
Saturday
Hit the trails with knowledgeable guides from the Monterey Peninsula Regional Parks District! Today they scope out the fabulous ferns and flowers of Garzas Canyon. The 3.3 mile hike is expected to last 2-3 hours. Don't forget to bring water and snacks and to wear comfortable hiking shoes. 10am. East Garzas Trailhead, Garland Ranch, Carmel Valley. Free event.
Get ready and get set for the Color Vibe 5K Fun Run taking place in Marina this morning! Participants will be blasted with colorful dyes at every station throughout this thrilling 5K run at the Marina Sports Center. 9am. 327 Reindollar Avenue, Marina. $40-$50.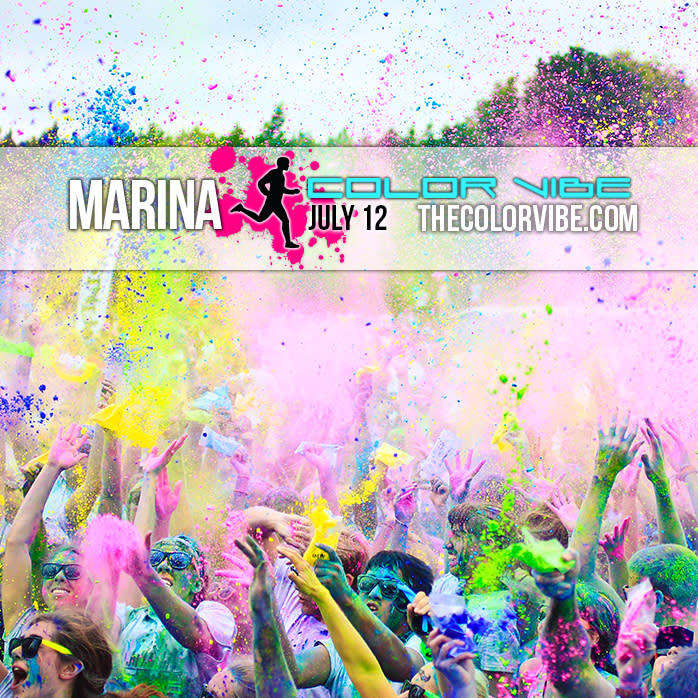 Celebrate Bernardus Lodge's vast lavender harvest this afternoon with a beautiful lunch and demonstration. Chef Cal Stamenov will delight guests with a grand lavender inspired buffet lunch paired with new release Bernardus wine. Guests will depart with a bundle of fresh cut Bernardus lavender, recipes and more! 11am-2pm. 415 W. Carmel Valley Road, Carmel Valley. $95.
Kids need to get out of the house? Bring them to the Monterey Museum of Art on Pacific Street for Family Free Day! Today you will be able to see the entire museum and its amazing exhibits completely for free. 11am-4pm. 559 Pacific Street, Monterey. Free event.
After spending the day at the Superbike races at Mazda Raceway Laguna Seca, head over to Cannery Row. Race Night on the Row welcomes thousands of motorbike enthusiasts and their two-wheeled friends for a night full of camaraderie, entertainment and fun. 5pm-11pm. Cannery Row. Free event.
California Rodeo Salinas' "Big Week" continues to ramp up as the Kiddie Kapers Parade and the Colmo del Rodeo Parade march down the streets of Oldown Salinas with all sorts of entertaining entries. Kiddie Kapers begins at 6:30pm and Colmo del Rodeo Parade begins at 8pm. 1 Main Street, Salinas. Free event.

Head to the Fernwood Tavern tonight for an Americana performance by Hurricane Roses. 10pm, 47200 Highway One, Big Sur. Free event.

Sunday
Guides from the Monterey Peninsula Regional Parks District discover Palo Corona and the birds that call this scenic gem home. You're likely to see raptors, harriers and songbirds. The 2.5 mile hike is expected to last 3 hours. Don't forget to bring water and snacks and to wear comfortable hiking shoes. 8am, Palo Corona Barn, Carmel. Free event.
Kids bugging you for something to do? MY Museum has just what you need when Ladybug Girl and Bumblebee Boy stop by for a morning full of fun outdoor activities. 10am-11:30am. 425 Washington Street, Monterey. $20.
Joullian Vineyards celebrates the 4th of July a week late with Red, Whites and BBQ! The quaint Carmel Valley tasting room pairs delicious finger licking BBQ with their award-winning wines. 12pm-4pm. 2 Village Drive, Carmel Valley. $10.
Big Week continues with a Cowboy Poetry & Music Gathering at Sherwood Hall. Western musician Dave Stamey headlines this afternoon's event. There will also be a BBQ and winetasting. 1pm. 940 North Main Street, Salinas. $30.