All Weekend
Catch a performance of Evie's Waltz at the Circle Theatre in Carmel-by-the-Sea. Don't miss this new thriller about a family in a high-stakes game of cat and mouse. Friday and Saturday at 7:30pm and Sunday at 2pm. Monte Verde Street and 8th Avenue, Carmel-by-the-Sea. $7.50-$35.
Planet Gemini in Monterey hosts comedians Al Ducharme and Bernadette Pauley for two hilarious nights of stand-up comedy acts. Stay afterwards for karaoke and dancing. Friday and Saturday at 8pm. 2110 Fremont Street, Monterey. $10.
Looking for a unique art piece or just want to browse one-of-a-kind creations? Head over to Custom House Plaza near Old Fisherman's Wharf for the Monterey Bay SummerFest Art & Crafts Faire. There will be over 50 juried artists showcasing everything from sculptures, paintings, textiles, jewelry, ceramics, to precious metals. Saturday and Sunday from 9am-5pm. 4 Custom House Plaza, Monterey. Free event.
Friday
Phrat stops by Fernwood Tavern for a night full of great live music! 10pm, 47200 Highway One, Big Sur. Free event.
Saturday
Get those cowboy boots out for the Monterey Americana Festival at the Monterey County Fair & Event Center! Notable acts include Dwight Yoakam, Antsy McClain and the Trailer Park Troubadours, Jim Lauderdale, Hollow-Wood and Casey Frazier. There will also be plenty of food vendors and a beer garden for those 21 and older. 10am-7pm. 2004 Fairgrounds Road, Monterey. $30-$75.
Head to the Fernwood Tavern tonight for performance from The McCoy Tyler Band. These Santa Cruz local fuse elements of traditional folk, bluegrass, old-school country, and blues into their unique jams. 10pm, 47200 Highway One, Big Sur. Free event.
Sunday
Don't miss an unforgettable evening with diva pop start Darlene Love! Tonight she rocks the Golden State Theatre with rock and roll classics like "He's a Rebel" and "Today I Met the Boy I'm Gonna Marry." 7:30pm, 417 Alvarado Street, Monterey. $42-$67.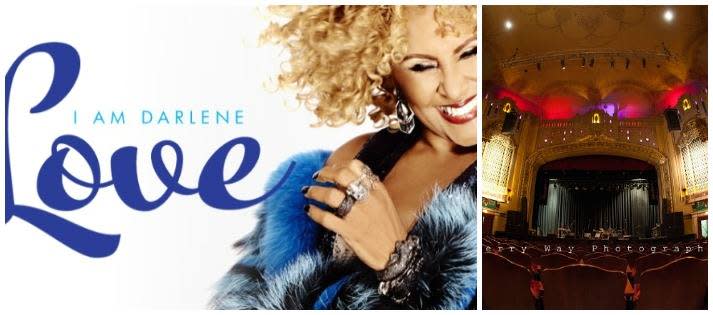 Relax under the Big Sur redwoods tonight and listen to an audio story at the magical Henry Miller Library. Bring a blanket and enjoy the sounds of "Third Coast Audio." 8pm. 48603 Highway One, Big Sur. Donations welcome.