All Weekend
The Carmel Bach Festival continues throughout the weekend with an array of performances, pre-concert talks and much more. The youth chorus will also put on a show Saturday at 4pm in the All Saints Church. July 13-27. Carmel-by-the-Sea. Various ticket prices.

Dust off those cowboy boots and chaps for the California Rodeo Salinas! The Salinas Sports Complex has events going on all week long complete with a carnival, petting zoo and lots of great food. Wednesday really kicks things with Professional Bull Riding beginning at 7pm. On Thursday wear your pink for "Tough Enough to Wear Pink Night" supporting breast cancer awareness. Friday through Sunday features back-to-back action with activities like mutton busting, motocross and the PRCA Rodeo. Wednesday-Sunday. 1034 N. Main Street, Salinas. Various ticket prices.
Monterey will be humming with motor bikes this weekend for the Red Bull U.S. Grand Prix (Moto GP) at Mazda Raceway Laguna Seca. The Red Bull U.S. Grand Prix is three-days of adrenalin rushes and heart-pounding racing as the world's best motorcycle riders challenge one of the most technically-demanding race tracks. Sunday is the main event where the Moto GP Championship will take place and a winner will be crowned. Friday-Sunday. 1021 Highway 68, Salinas. Various ticket prices.
The 2nd annual "Ink by the Bay" Tattoo Convention is coming to the Monterey County Fair & Event Center this weekend with plenty of opportunities to get inked up on site. There will also be multiple food and street vendors. Friday from 3pm-10, Saturday from 11am-10pm and Sunday from 11am-7pm. 2004 Fairgrounds Road, Monterey. $15 admission for each day.
Shakespeare's tragedy comes to life at the Paper Wing Theatre this weekend. The theatre takes MacBeth's the original storyline and mixes in a fresh new approach starring Patrick Golden and Penelope Morgan. Friday and Saturday at 8pm, 320 Hoffman, Monterey. $22.
Comedian Frankie Quinones stops by Planet Gemini this Friday and Saturday for a hilarious stand-up act. Stay for karaoke or the After Party where local DJs mix up the latest hits. Friday and Saturday from 8pm-1:30am, 2110 Fremont Street, Monterey. $10.
Purchase all sorts of unique crafts and jewelry pieces at the Monterey Bay Theatrefest this weekend. Over 50 different artisans provide their handiwork at Custom House Plaza alongside multiple food vendors and live music. Saturday-Sunday. 4 Custom House Plaza, Monterey. Free admission.
Friday
Rick Sammon presents a Photography Lecture at CSU Monterey Bay's Library today as part of the CSU Summer Arts Program. His vast knowledge and experience in the photography world is great for beginners and advanced. 7pm, 100 Campus Center, Seaside. $8, $5 for students and seniors.
After the photography lecture stick around for the Gala Flute Concert at the World Theatre. Carol Wincenc, John Barcellona and Rena Urso-Trapani play beautiful flute chamber music from artists like Gaubert, Gluck, Moyse. 8:30pm, 100 Campus Center, Seaside. $10, $15 for students and seniors.
Saturday
Who's excited for the Feast of Lanterns next week? Kick things off with the Feast of Lanterns Chalk Fest at the Pacific Grove Museum of Natural History. Today you can meet the royal court and kids can decorate paper lanterns and create designs with chalk on the sidewalk.11am-3pm. 165 Forest Avenue, Pacific Grove. Free admission.
Enjoy a lecture and presentation from Academy and Emmy Award-nominated documentary director, Kirby Dick today. His most recent film, The Invisible War, a groundbreaking investigation into the epidemic of rape in the U.S. military, won the Audience Award at the 2012 Sundance Film Festival and was nominated for an Oscar earlier this year. 2pm, 100 Campus Center, Seaside. $8, $5 for students and seniors.
Thousands of motorbikes line Cannery Row tonight for Race Nights on the Row. Moto GP fans culminate on the famous strip to show off their wheels to other motorbike enthusiasts and admirers. 5pm-11pm, Cannery Row, Monterey. Free admission.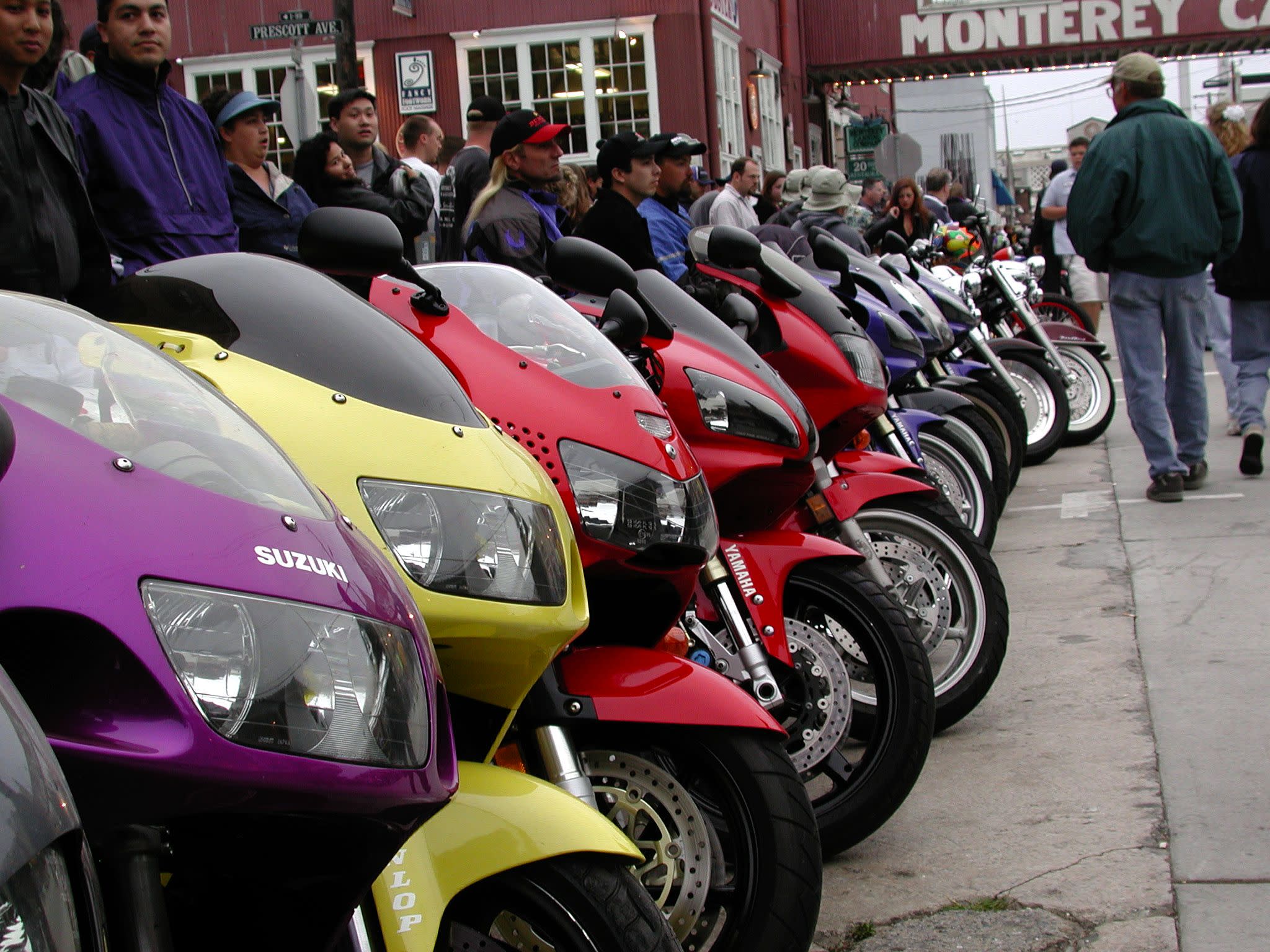 Gary Meek and Friends perform jazz tunes at the Monterey Bay Aquarium tonight. Evenings by the Bay is a great way to see the world-renowned exhibits with live music, wine and light refreshments. 6pm-8pm, 886 Cannery Row, Monterey. Free with aquarium admission.
The performance of Love Letters comes to the World Theatre this evening. This American classic play takes place over 50 years of correspondence between the two characters which illustrates the highs and lows of life, family, love, and dreams. 7pm, 100 Campus Center, Seaside. $15, $10 for students and seniors.
Sunday
Need to relax? Big Sur River Inn has got your covered! Unwind by the river with live music from Jill Knight. 1pm, 46840 Highway One, Big Sur. Free event.
Enjoy live jazz music from Real Time at tonight's Evenings by the Bay at the Monterey Bay Aquarium. 6pm-8pm, 886 Cannery Row, Monterey. Free with aquarium admission.
Just need to dance? Hit up Planet Gemini tonight for a night full of salsa music and dancing. Salsa classes are also available to those just getting started. 9pm-1:30am. 2110 Fremont Street, Monterey. $5-$25.