Saturday
Six nurseries and greenhouses fling open their doors for the 4th Annual Monterey Bay Greenhouse Growers Open House. This exclusive opportunity gives viewers a rare peek into six nurseries specializing in cut flowers, ornamental greens, edible flowers and potted plants. 10am-4pm, Various greenhouses. Free event.
The Monterey County Fair and Event Center turns into a beer lover's paradise during the Monterey Beer Festival today. Over 80 breweries will pour their tasty suds throughout the day perfectly paired with live music from the Chicano All Stars and Jake Nielsen's Triple Threat. There will also be a variety of food vendors with everything from Thai noodles, Southern barbecue, California cuisine, Cajun food or just a plain old-fashioned bratwurst. 12:30pm-5pm, 2004 Fairground Road, Monterey. Tickets are $45 in advance and $50 at the door.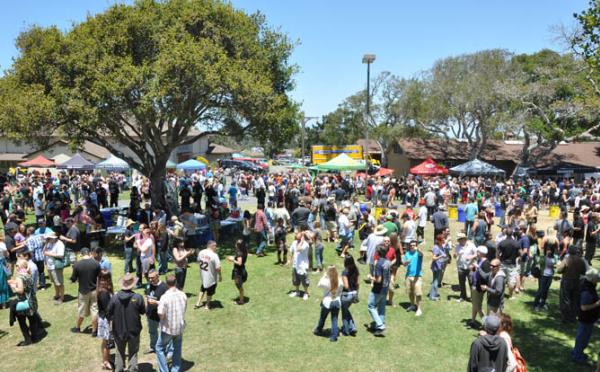 Learn about the extinction of passenger pigeons today at the Pacific Grove Museum of Natural History. Lecturer Ben Novak will address misconceptions and misunderstandings of passenger pigeon natural history. 3pm, 165 Forest Avenue, Pacific Grove. $5. The Santa Cruz quartet that makes up Five Eyed Hand stops by the Fernwood Tavern tonight. Their "magical" performance touches on jazz, psychedelic rock and funk. 9pm, 47200 Highway One, Big Sur. Free event.
Sunday
Happy Father's Day to the Dad's out there! Bring dear old Dad out to Monterey County for a round of golf, spa treatment or one of these Father's Day brunches. Run in the Name of Love this morning during a beautiful 5K run through some of Carmel's most scenic pathways. The start line begins at the Sunset Center, follows a coastal path alongside sandy white beaches and finishes at Carmel's Ocean Beach. Dogs are also encouraged to join in on the fun. 8:30am, San Carlos Street and Ninth Avenue, Carmel-by-the-Sea. $35 in advance and $40 the day of the race. The Monterey County Fair & Events Center has gone country today for the Summer Struck Festival. The country music festival hosts a variety of acts including Jason Michael Carroll, American Young, Buck Ford and Austin Hanks. 11am-6pm, 2004 Fairgrounds Road, Monterey. $22.50 in advance and $25 at the door, free to children 10 and under. Relax at the Big Sur River Inn this afternoon and listen to live tunes from Dick Whittington. 1pm, 46840 Highway One, Big Sur. Free event.