All Weekend
It's that special time of year again when Monterey transforms into a jazz lover's paradise. The 54th annual Monterey Jazz Festival kicks off Friday afternoon with plenty of entertainment and excitement spread throughout the weekend. Dozens of artists will perform on eight stages at the Monterey County Fairgrounds. Big name performing artists include Herbie Hancock, Sonny Rollins, India Arie and Huey Lewis and the News. Gates open at 6pm on Friday, 11:30am on Saturday and 11am on Sunday with nonstop music into the wee hours of the night. 2004 Fairground Road, Monterey. Various ticket prices. The ModSpace American Le Mans heats up the track at the Mazda Raceway Laguna Seca all weekend long. The series is comprised of multiple classes of cars with brands ranging from Acura, Aston Martin, Audi, BMW, Corvette, Dodge, Ferrari, Ford, Jaguar and Mazda. Friday kicks things off with several practice and qualifying races. On Saturday contenders will race for six exciting hours from 1:30pm-7:30pm to battle it out for the winner of the ModSpace American Le Mans. Sunday will round out the event with the Cooper Tire Prototype Lites Championship, IMSA GT3 Cup Challenge by Yokohama and Pirelli World Challenge Cadillac Grand Prix of Monterey presented by Grassroots Motorsports Magazine. Friday 8am-6pm, Saturday 8am-7:30pm, Sunday 8am-3:30pm. Monterey-Salinas Highway, Salinas. Various ticket prices. Leapin' Lizards! Annie the Musical is playing at the Outdoor Forest Theatre in Carmel-by-the-Sea all weekend long. The entire family will love the classic story of orphan Annie and how she went from a hard-knock life to living with billionaire Daddy Warbucks. 7:30pm on Friday and Saturday and 2 pm on Sunday. Santa Rita Avenue, Carmel. Bring the whole family to Monterey's Custom House Plaza for the Monterey Bay FallFest Arts & Crafts Faire. On Saturday and Sunday visitors can purchase homemade fall décor, enjoy tasty treats from food vendors and be entertained with live music. 11am-5pm. 20 Custom House Plaza, Monterey. Free admission.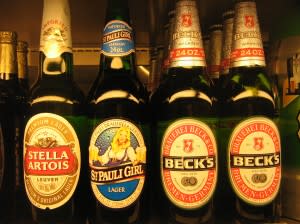 Dust off that lederhosen because it's time for the first ever Monterey Bay Oktoberfest at Carmel's Barnyard Shopping Village. Get your fill of German beer and bratwurst and possibly share a polka dance with a St. Pauli's girl. General admission is $15 while VIP tickets are $50. VIPs will enjoy a full German dinner, a $10 gift certificate to the Lugano's Swiss Bistro and service from the St. Pauli's girls. Saturday and Sunday, 12pm-6pm, 26400 Carmel Rancho Lane, Carmel. $15-$50.
Friday
Hurry over the Carmel Plaza and catch one of the last performances in the Concerts in Carmel series. Tonight's special guest is guitarist Steve Ezzo. Steve was once the guitarist for famed heartthrob Tom Jones but has since been living in Pebble Beach and performing at events such as the Monterey Jazz Festival, the US Open and Concours d'Elegance. For those who purchase a food/beverage ticket, the event will be paired with wine tastings from Paraiso Vineyards and food will be provided by Bistro Beaujolais. 5pm-7pm, Ocean Avenue & Mission Street, Carmel. Free admission, $15 for food and beverage ticket. Rock and roll band RST will spice up the night at the Monterey Plaza Hotel & Spa. The rock band ties in country and American influences from their Floridian roots. 5pm-9pm, 400 Cannery Row, Monterey. Free admission. A Taste of Monterey hosts the 2nd annual Pinot Fest at the Monterey Beach Party House tonight. The beach party atmosphere will be perfectly paired with fabulous Pinot Noirs. Aside from 20+ Pinot Noir tasting options party goers can also enjoy music, dancing, BBQ cuisine and plenty of fun! 6pm-10pm,285 Figueroa Street, Monterey. $55 in advance. Get funky with Matt Masih and the Messengers tonight at Bullwacker's. The jam band mixes things up with a little bit of reggae, soul, funk and pop. 8:30pm, 653 Cannery Row, Monterey. No cover. London Bridge Pub on Fisherman's Wharf will host Rex Wheeler tonight. Bring your friends and enjoy Rex's smooth electric acoustic tunes. 9pm, 256 Figueroa St., Wharf #2, Monterey. No cover. Honeymoon performs a FREE show tonight at Big Sur's Fernwood Tavern. The four female singer-songwriters create unique folk and Americana harmonies using the banjo, piano, guitar, violin and accordion. 10pm, 47200 Highway One, Big Sur. No cover.
Saturday
Wake up! It's time to take a hike with the Monterey Peninsula Regional Park District. Today's hike will take visitors to the "other side" of Garland Ranch. Hikers will use the Gabilan trail, Spring trail and return on the Laureles trail. The 3 mile hike is expected to last 3-4 hours. Don't forget snacks, water, lunch, and good shoes. 9am, Little League Ball Park off of Paso Hondo Road, Carmel Valley. City Limits performs a rock n' roll set tonight at Bullwacker's on Cannery Row. 8:30pm, 653 Cannery Row, Monterey. No cover. Get your groove on tonight at the Fernwood Tavern in Big Sur. Billy Martini's '70s Dance Party will transport the crowd back to the era of disco and funk. Don't forget the feather boa and platform kicks! 9pm, 47200 Highway One, Big Sur. No cover. Reveille performs acoustic rock tonight at the London Bridge Pub. 9:30pm, 256 Figueroa St., Wharf #2, Monterey. No cover.
Sunday
The Big Sur River Inn teams up with Kenny Stahl and Friends for another enjoyable evening by the river. Jazz Flautist Kenny Stahl will give you a piece of the Monterey Jazz Festival right in Big Sur's backyard. 1pm-5pm, Highway One at Pheneger Creek, Big Sur. No cover.