All Weekend
It's a bird, it's a plane, it's the California International Airshow! Amazing aircraft fly high all weekend long above the Salinas Valley during this popular event. Don't miss the Canadian Forces Snowbirds, the F-16 Viper, Robosaurus and fireworks. Advance general admission for adults is $15 and $10 for children. Tickets at the gate for adults are $20 and $15 for children. Gates will open at 4pm on Friday and 9am on Saturday and Sunday. Salinas Municipal Airport, Salinas. Carmel-by-the-Sea will be buzzing with intellect this weekend during the Carmel Authors and Ideas Festival. This intimate event, founded by Jim McGillen in 2007, allows literature lovers to hear authors speak, attend book signings, and even have casual conversations and exchanges with the well-known writers in attendance. Tickets start at $550. Sunset Center, San Carlos Street at Ninth Avenue, Carmel-by-the-Sea. It's a hard knock life for orphan Annie at the Outdoor Forest Theatre! Don't miss the final performances of Annie the Musical at the charming theater in Carmel-by-the-Sea. The entire family will love the classic story of orphan Annie and her friends Miss Hannigan and Daddy Warbucks. 7:30pm on Friday and Saturday and 2 pm on Sunday. Santa Rita Avenue, Carmel. Art lovers unite! The 22nd Monterey County Artists Studio Tour takes place throughout the peninsula this weekend. Friday gets things started with an art, music and wine reception at the Pacific Grove Arts Center from 7pm-9pm. On Saturday and Sunday artists will swing open their private studios to reveal the techniques behind their work. Studio maps are available for Carmel, Carmel Valley and other areas on the peninsula. 11am-4pm, Monterey County.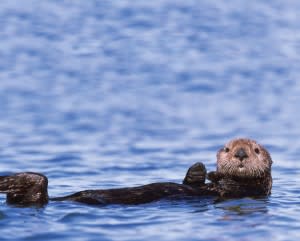 The Monterey Bay Aquarium celebrates one of the most lovable ocean critters, the sea otter! Otter Days will be full of family fun with crafts, prizes, face painting and special programs including otter feedings and training sessions. Kids and adults can also take a behind the scenes tour and see how otters are rescued and cared for. The sneak peek tour is $12 and requires advance reservations. Saturday-Sunday, 10am-6pm, 886 Cannery Row, Monterey. Free with aquarium admission. The 51st annual Carmel Valley Gem & Mineral Show takes over the Monterey County Fairgrounds this weekend. Visitors will be fixated on the gems, minerals and fossils on display on both Saturday Sunday. 10am-5pm, 2004 Fairgrounds Road, Monterey. $3.50.
Friday
September is coming to an end which means Concerts in Carmel is winding down. Head over to the Carmel Plaza to catch a performance from Neal Banks and his crew. The group will blend a little bit of Motown, reggae and hip hop. For those who purchase a food/beverage ticket, the event will be paired with wine tastings from De Tierra, beer tastings from Firestone Beer and food from Bistro Beaujolais. 5pm-7pm, Ocean Avenue & Mission Street, Carmel. Free admission, $15 for food and beverage ticket. Disappointed that the Monterey Jazz Festival is over? Join the Monterey Plaza Hotel & Spa tonight for a little jazz and swing from Laurent Fourgo. 5pm-9pm, 400 Cannery Row, Monterey. Free admission.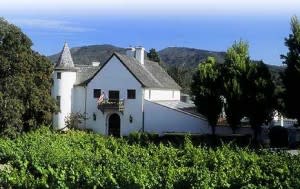 It's grape harvesting time in Carmel Valley which means grape crushing and, of course, wine! Chateau Julien will celebrate its bountiful harvest with a grape crushing and a lovely family style dinner in the cellar room. Grape crush begins at 7pm and a harvest wine dinner to follow at 8pm. 8940 Carmel Valley Road, Carmel. $95. Not one, not two but four bands will jam at Jose's Underground Lounge tonight! Pride Subject, Drunk with Power, Granted Earth and Psychos in Love will rock out with metal and punk influences. 8pm, 638 Wave Street, Monterey. Hit duo A Band of Ninjas is back at Bullwacker's tonight. You won't believe what these guys can cover from Paula Abdul, Maroon 5, Vanilla Ice and Sublime. 8:30pm, 653 Cannery Row, Monterey. No cover. London Bridge Pub on Fisherman's Wharf will host Rex Wheeler tonight. Bring your friends and enjoy Rex's smooth electric acoustic tunes. 9pm, 256 Figueroa St., Wharf #2, Monterey. No cover.
Saturday
Today visitors can enjoy FREE admission to the Monterey Museum of Art as part of the seventh annual Museum Day. Now is your chance to check out all of their fabulous exhibits including Edward Weston: American Photographer and The Art of California at the Monterey Museum of Art- La Mirada. To print an admission ticket click here. 11am-5pm, 559 Pacific Street & 720 Via Mirada, Monterey. Free admission. Kids feeling a bit cooped up? Bring them over to the Pacific Grove Museum of Natural History where they can learn all about birds during Science Saturday. Tots will become pros on flying creatures after learning fun facts and creating a project to take home to attract feathery animals. 11am-3pm. 165 Forest Avenue, Pacific Grove. Free admission. Have you always wanted to learn how to salsa? Now is your chance! The Museum of Monterey hosts a Dance for the Arts where instructor Wilfredo Prudencio will teach participants how to move those hips. There will be two sessions, one in English at 1pm and the other in Spanish at 2pm. 1pm-3pm, 5 Custom House Plaza, Monterey. $7. Tom Faia and the Juice perform rock, rhythm and blues tonight at Bullwacker's on Cannery Row. 8:30pm, 653 Cannery Row, Monterey. No cover. The Henry Miller Library presents Twin Shadow tonight. Twin Shadow performs songs from its newest album "Forget" which has been described as 80s "New Wave" with poetic lyrics. 8pm, Highway One, Big Sur. $25. Take a trip to Big Sur and check out Loch Lomond in concert at the Fernwood Tavern. The Co-ed group performs a folk set using harmonic vocals, mandolin, theremin, and bass clarinet. 9pm, 47200 Highway One, Big Sur. No cover. Casey Frazier performs Americana and folk music tonight at the London Bridge Pub. 9:30pm, 256 Figueroa St., Wharf #2, Monterey. No cover.
Sunday
Discover Kahn Ranch this Sunday morning with the Monterey Peninsula Regional Parks District. Hikers will take the Hitchcock Loop through this beautiful area tucked away in Carmel Valley's Garland Ranch. The 3.7 miles hike is expected to last 2-3 hours. Don't forget to bring water, snacks, lunch, and good hiking shoes. 10am, Kahn Ranch, Carmel Valley. http://www.mprpd.org/index.cfm/id/41/Activities-and-Hikes Bring out the sombrero because it's time for the Carmel Mission Fiesta! This annual party features musical entertainment from the Chicano All Stars, children's games, fabulous barbecue and Mexican food and shopping galore. 11am-5pm. 3080 Rio Road, Carmel. Free admission. Summer has come to an end which means it's time for musical acts at the Big Sur River Inn to go into hibernation. Enjoy the last kick back Sunday on the patio with Jackson Stock and Friends. 1pm-5pm, Highway One at Pheneger Creek, Big Sur. No cover. The Restaurant at Ventana in Big Sur hosts Art from Here and There to benefit the Big Sur Health Center tonight. The event will be full of food, wine, music and plenty of art! Don't miss your chance to bid on great art pieces and packages during the live and silent auctions. 2pm-6pm, Highway One, Big Sur. $75