All Weekend
Junior golfers pair up with the pros this weekend during the First Tee Open at Pebble Beach. This competition, broadcast on The Golf Channel, earns money for The First Tee, a charity that gives disadvantaged youngsters the opportunity to play golf. Practice rounds occur September 24-26 and tournament rounds occur September 27-29 in Pebble Beach. Tuesday-Sunday. 1700 17-Mile Drive, Pebble Beach. $35 for weekly tickets.
Mazda Raceway Laguna Seca will be buzzing with motorbikes this weekend for the FIM Superbike World Championships. The action-packed races feature riders, teams and manufacturers including Aprilia, BMW, Ducati, Honda, Kawasaki and Suzuki. Friday-Sunday, 1021 Monterey-Salinas Highway, Salinas. Various ticket prices.
Monterey County art venues fling open their doors during the Monterey County Artists Studio Tour. Art lovers can see completed works, works in progress and the environment in which these craftspeople create their art, while enjoying refreshments. Get your "Studio Tour" map here. Friday-Sunday. Various venues. Free event.
Mollusk Surf Shop presents a weekend full of live music, surfing and camping in Big Sur. Fernwood Tavern plays host to this two-day Jamboree featuring live music from Vetiver, Beachwood Sparks, McCombs Skiffle Players, Sonny and the Sunsets, The Autumn Defense, Little Wings, Nico Georis and more! Friday and Saturday. 47200 Highway One, Big Sur. $190 for a camping pass and $25 for a car pass.
Don't miss the comedic performance of The Imaginary Invalid at Circle Theatre this weekend. The zany play takes a stab at the 17th century health care industry and one man's quest to marry his daughter off to a doctor. 7:30pm Thursday-Saturday and 2pm on Sunday. Casanova between 8th & 9th, Carmel-by-the-Sea. $7.50-$35.

It's the last weekend to catch a performance of Peter Pan the Musical at the charming outdoor Forest Theatre in Carmel-by-the-Sea! Kids and adults will love the entertaining Disney classic complete with high-flying stunts! 7:30pm Thursday-Saturday and 2pm on Sunday. Mountain View and Santa Rita, Carmel-by-the-Sea. $7.30-$39.
Comedian and performer B.T. stops by Planet Gemini this Friday and Saturday for a hilarious stand-up act. You may recognize him from HBO's "U.S. Comedy Arts Festival" or NBC's "Friday Night Videos." Stay for karaoke or the after party where local DJs mix up the latest hits. Friday and Saturday from 8pm-1:30am, 2110 Fremont Street, Monterey. $10.
Get your hands on some rare gems, minerals and fossils at the Carmel Valley Gem Show at the Monterey County Fair & Event Center. Don't miss the various displays, demonstrations and children's activities. Saturday and Sunday. 2004 Fairground Road, Monterey. $3.50.
Friday
Summer is officially over as the Carmel Plaza hosts its last Summer Live Music Series. Tonight's event features live music from the Dennis Murphy Band, food from Anton & Michel and wine from Manzoni Cellars. 5pm-7pm, Ocean Avenue and Mission Street, Carmel-by-the-Sea.
Saturday
Start your morning off on the right foot on a hike with the Monterey Peninsula Regional Parks District. Today they head out to Veeder Pond, a vernal pool surrounded by a beautiful meadow in Carmel Valley. The 3.8 mile hike is expected to last 3 to 4 hours. Don't forget to wear comfortable hiking shoes and to bring water, lunch and snacks. 9am, East Garzas Trailhead, Carmel Valley. Free event.
Get your kids out of the house and into the field this morning during a Bug Walk at Earthbound Farms. Farmers in training can release lady bugs into the fields and leave with a goodie bag and organic treats. 11am-12pm, 7250 Carmel Valley Road, Carmel. $5 per child.
Celebrate adorable sea otters at the Pacific Grove Museum of Natural History at today's Science Saturday. Kids can learn all about Monterey's furry mascot with crafts, exhibits and lectures. 11am-3pm, 165 Forest Avenue, Pacific Grove. Free event.
Get your wardrobe ready for fall at Carmel Plaza's Fall Fashion Show! Over 40 models will be showing off some of the hottest designs from several of the shops within the shopping plaza. Wine will also be available from tasting rooms on the "Carmel Wine Walk." 1pm-3pm. Ocean Avenue and Mission Street, Carmel-by-the-Sea. Free event.
Cheers to the Monterey Beer Garden! This fun-filled beer event features all sorts of suds from regional breweries including its host Peter B's Brewpub. Aside from unlimited beer sampling, visitors can enjoy a BBQ and live music at Custom House Plaza in downtown Monterey. 12pm-4pm, 2 Custom House Plaza, Monterey. $40 in advance and $50 at the door.
Check out some of the latest fall trends at the Favorites of Fall Fashion Show at the Del Monte Center. 2pm, 1410 Del Monte Center, Monterey. Free event.
Head to Cannery Row after the Superbike World Championship races at Mazda Raceway Laguna Seca for Race Night on the Row. Thousands of fans and motorcycles line the famous street for a family-friendly after party. 5pm-11pm, Cannery Row, Monterey. Free event.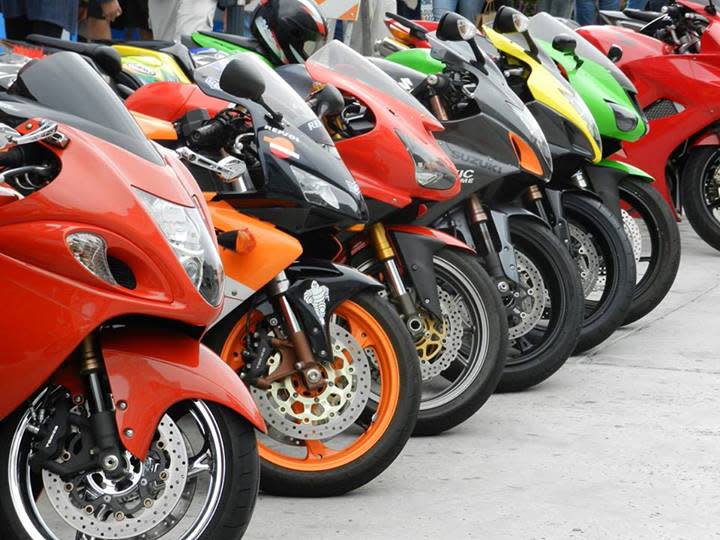 Sunday
It's fiesta time today at the Carmel Mission! Don't miss out on all the festivities including a BBQ, Mexican food, margaritas, games, shopping, live music from the Chicano All Stars and much more! 11am-6pm, 3080 Rio Road, Carmel. Free event.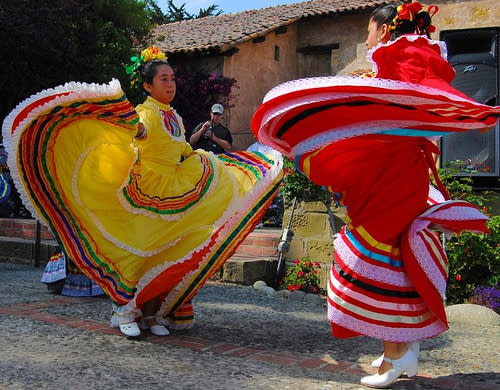 Jill Knight closes out the season for Big Sur River Inn's live music on the patio. Her southern and Americana vibe is the perfect way to round out the summer series. 1pm-5pm, 46840 Highway One, Big Sur. Free event.
Robert Earl Keen and his band stop by Fernwood Tavern tonight. His country and Americana vibe paired with his original lyrics should make for an unforgettable night under the redwoods. 4pm-9:30pm, 47200 Highway One, Big Sur. $75.