All Weekend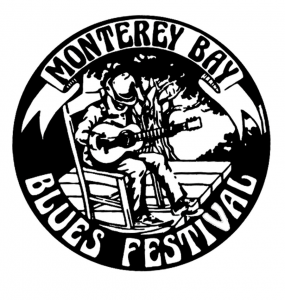 Blues acts from around the world unite at the Monterey County Fairgrounds all weekend long! The 27th Monterey Bay Blues Festival is sure to be yet another epic time with great acts and vendors selling food, drink, clothing and art.This year's event performers include Rose Royce, Sista Monica, Evelyn "Champagne" King, Paula Harris & the Blu Gluv, Charlie Jene and many more! Friday-Sunday. 2004 Fairgrounds Road, Monterey. Click here for tickets. Head over to the Golden Bough Theatre in Carmel-by-the-Sea and check out a performance of The 39 Steps. This entertaining spy adventure will have you sitting on the edge of your seat! Thursday-Saturday at 7:30pm and Sunday at 2pm, Casanova Street at Eighth Avenue, Carmel-by-the-Sea. $7-$35.
Friday
Does your kid have what it takes to be a superhero? Put them up to the challenge on "how to be a superhero" at MY Museum this afternoon. Tots can craft their own outfit and test their powers! 5:30pm-7:30pm. 425 Washington Street, Monterey. $10 for members and $15 for nonmembers. How can you resist wine and good music? Casey Frazier and friends meet up at Pierce Ranch Vineyards tonight for a night full of tasty vino and great tunes. Casey's relaxing jams are influenced by works from Tom Petty, Willie Nelson and Van Morrison. 8:30pm, 499 Wave Street, Monterey. $5.
Saturday
Team up with Janna Jo for a garden walk and workshop at sunny Earthbound Farms this morning. She will teach you all about this season's herbal and floral bounties. 10am-12pm, 7250 Carmel Valley Road, Carmel. $15 for adults and $5 for children. It's summertime which means it's time for some Fun in the Sun! Hidden Hills Ranch opens its gates for a day full of old-fashioned entertainment including live classic rock and blues music, crafts, a petting zoo, games and more. There will also be plenty of tri-tip sandwiches, chicken and hot dogs to go around. 12pm-3pm, 10914 Pesante Road, Prunedale. Free admission. Young talented actors from Ariel Theatre stop by the MY Museum for a special performance this afternoon. Check out what they have been working on for their next piece "The Jungle Book." 1:30pm-2pm. 425 Washington Street, Monterey. Free with admission. The Good Sams and Carolyn Sills perform a free concert tonight at the Fernwood Tavern. 9pm, 47200 Highway One, Big Sur. Free event.
Sunday
Kick off your Sunday on the right foot with a hike through the tremendous trees of Mill Creek. Guides with the Monterey Peninsula Regional Parks District take hikers through redwoods, madrones and tanoaks while enjoying phenomenal views of the Palo Colorado Canyon and Pacific Ocean. This 5.5 mile hike is expected to last 3 to 4 hours. Don't forget to bring good hiking shoes, water and lunch. 10am, Mill Creek Trailhead. Free event.