Looking for fun things to do in Monterey? Selfieville is the newest family-friendly fantasy interactive experience and first experiential museum. This outstanding permanent attraction for all ages is conveniently located inside the beautiful and historic Golden State Theatre in downtown Monterey!
Here are the Top 5 reasons visiting Selfieville is a must see! 
1. Selfieville features Monterey's first and only 3-D Light Show that is simply amazing! Visitors begin their journey at Selfieville enjoying the outstanding state-of-the-art 3-D Light Show with great music and images. This not-to-be-missed Light Show was developed by the award-winning designer, Bart Kresa, who has worked with numerous movie studios and major corporations across the world.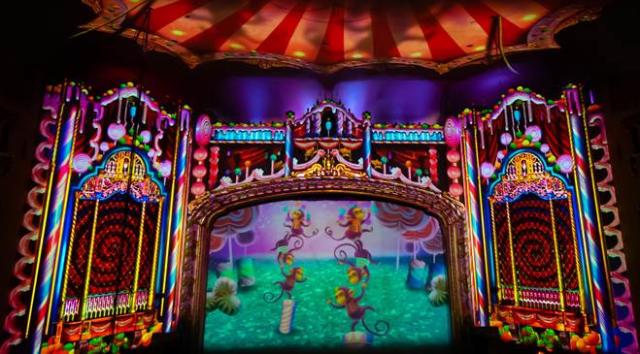 2. Selvieville is the perfect place for taking fun Selfies in a variety of colorful and creative exhibits. After visitors view the 3-D Light Show and are inspired, the Selfieville adventure continues as visitors experience many different fantasy worlds that provide countless opportunities to take the great selfies. Each themed concept room on 10,000 square feet of the theatre's upper floors is more dazzling than the next!   

3. Bring the whole family, a group of friends or your significant other to visit Selfieville! There's something fun for everyone at Selfieville, from the 3-D light show to the creative colorful exhibits! It's a perfect outing for the young…and the young at heart. It is a great place to visit before or after lunch or before dinner in the happening Downtown Monterey which is filled with lots of great restaurants and shops for dining and strolling!

4. Get inspired! Selfieville was founded on the premise that no dream is too big to attain and everything you want in life you can have…if you are willing to work for it! At Selfieville, visitors experience immersive and interactive environments as they embark on a journey of discovery through a pathway of imagination. If you can dream it, you can make it a reality. No matter how old you are, you'll leave thinking about the possibilities for your own life!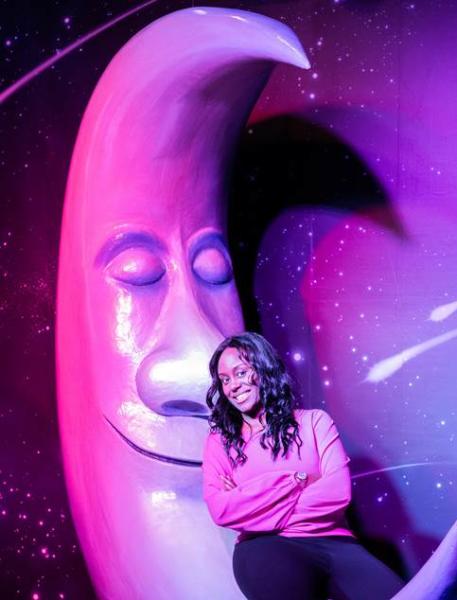 5. A Great Cause! 25% of the net profits from each year at Selfieville will go into a fund to support local non-profits that work with foster children in California, including the Kinship Center and Pivotal (formerly the Silicon Valley Children's Fund).
Tickets:
Selvieville is open most weekends and selected weekdays, with expanded hours after Memorial Day (when ticket prices will increase) and for group bookings. View the complete schedule and purchase tickets online at www.Selfieville.com. 
Selfieville is located inside the Golden State Theatre, 417 Alvarado, Monterey, CA.  Phone: 831-274-9448.  Nearby parking is available down the street at the City of Monterey's East and West Garages and at the nearby Calle Principal Garage. https://monterey.org/Services/Parking or take the free MST Trolley!