WeatherTech Raceway Laguna Seca is an 11-turn, 2.238-mile road course best known for The Corkscrew, a one-of-a-kind turn in motorsports, with an elevation change equivalent to 5 ½ stories.
Since its introduction in 1957, the iconic racetrack has held an array of world-class events, currently including the Sea Otter Classic, Rolex Monterey Motorsports Reunion, MotoAmerica Superbike SpeedFest at Monterey, Ferrari Challenge Series, and IndyCar Series Championship. Which high speed events do you want to attend? 
Trans Am SpeedFest
May 1-3, 2020
Watch Corvettes, Camaros and Mustangs compete for coveted Trans Am West Coast Championship by Pirelli points. Catch the Pony Cars return to their spiritual Monterey in dramatic and close nose-to-tail racing sure to impress the whole family. Supporting the racing are of historic Trans-Am cars from the late '60s and early '70s that brought the group to national fame. 
MotoAmerica Superbike SpeedFest at Monterey
July 10-16, 2020
Excitement on two-wheels comes to Monterey County as the best in motorcycle racing will ride into town for the annual pilgrimage. Watch as riders drive Yamahas, Suzukis, Kawasakis, Ducatis and BMWs and maneuver their way through the technically-demanding 2.238-mile road course in MotoAmerica's premier Superbike class. New this year is MotoAmerica's Heritage Cup featuring vintage motorcycles from 1986 or earlier.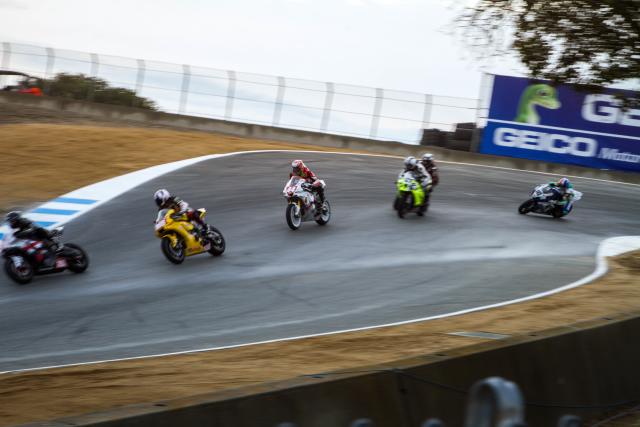 Ferrari Challenge Series
July 23-26, 2020
No automaker elicits the excitement in those young and old quite like Ferrari. Hailing from Modena, Italy, fans will see the latest Ferrari 488 Challenge race cars competing side-by-side in a nail-biting race to the finish line. And as an added bonus, the Corse Clienti program rolls in with its F1 Clienti and XX programs where fans can catch rarely seen high-revving Formula One cars originally driven in international Grands Prix.
Monterey Pre-Reunion
August 8-9, 2020
Over 300 historic race cars, most of which are competing just a few days later in the Rolex Reunion, will get time on the track in a more laid-back event preceding the main event. The field is comprised of carefully selected entries by our selection committee. Like the Rolex Reunion, the reward is the personal fulfillment of challenging oneself against like-minded drivers who want to continue their cars' racing heritage and share them with others to keep the history of motorsport alive.
Rolex Monterey Motorsports Reunion
August 13-16, 2020
There's nothing as thrilling as watching history come alive as vintage race cars take the track to test their racing ability. The annual Rolex Monterey Motorsports Reunion is a celebration of motorsport history that brings over 500 race cars to one place for every spectator to enjoy. Over 1,000 entry applications are carefully reviewed, and each accepted car is based on the authenticity, race provenance and period correctness of the vehicle.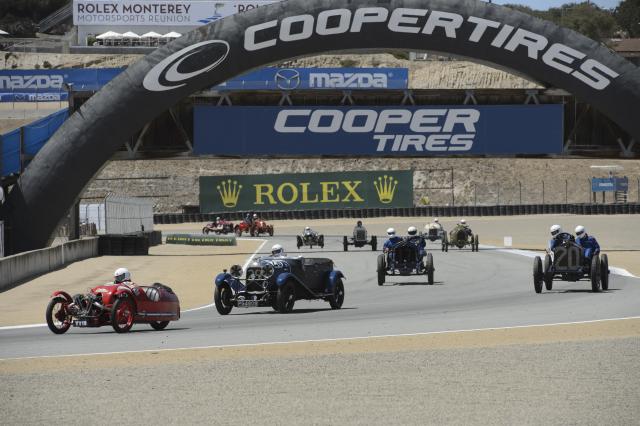 Monterey SportsCar Championship
September 11-13, 2020
Celebrating its 50th anniversary, the IMSA series brings Daytona Prototypes, Le Mans Prototype 2, GT Le Mans and GT Daytona to Monterey County. Spectators can experience autograph sessions, behind-the -scenes tours, a bustling Marketplace and all-day action. Laguna Seca is the penultimate round so drivers and teams are battling to capture valuable championship points. 
September 18-20, 2020
The year-long road to the NTT IndyCar Series Championship ends at the Firestone Grand Prix of Monterey. Here, drivers and teams will battle for the final points of the season before the season finale. Racing fans, sponsors and drivers enjoyed the return of IndyCar to Monterey and The Corkscrew last year where Colton Herta held off Will Power for his second victory of his rookie season. This year is sure to have just as much excitement for fans!
October 1-4, 2020
The family-favorite, action-packed Sea Otter Classic returns to Monterey, offering something for each and every spectator and participant. Mountain bike races include downhill, cross-country, dual slalom and short track courses. Road cycling events include criterium, road and circuit races, plus a pro/elite stage race, most held on the WeatherTech Raceway Laguna Seca.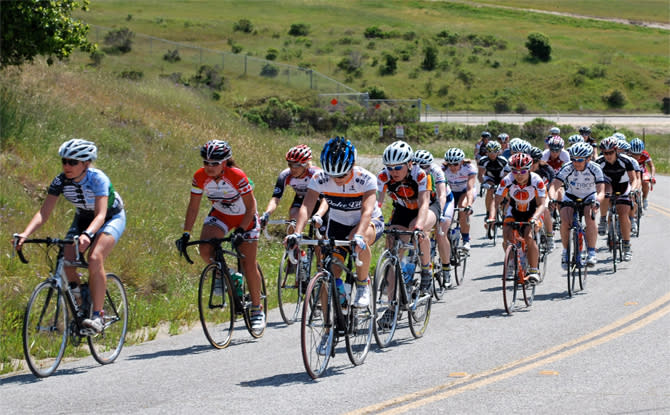 TICKETS
Event packages and ticketing options, including single-day tickets, can be found on the Ticket Information page on the official WeatherTech Raceway Laguna Seca website. Save money by buying tickets in advance.