While Monterey County is full of fun outdoor activities, golfers tend to have a particularly good time here. Home to plenty of beautiful courses and major tournaments, the Monterey Peninsula really is a golfer's paradise. These five hotels offer access to renowned golf courses, as well as unforgettable hospitality and amenities.
1. The Lodge at Pebble Beach and Fairway One at The Lodge
All golfers and fans of the sport are familiar with Pebble Beach, the iconic site of five U.S. Opens (including next year's in June 2019) and the U.S. Amateur Championship this summer (August 13-19). The new lodge at Fairway One provides golfers with an ideal location, just steps from the first tee of Pebble Beach Golf Links. The Lodge at Pebble Beach is the perfect place to relax after exploring the wonders of Pebble Beach, full of relaxing amenities and spacious living arrangements.   
2. The Inn at Spanish Bay
The Inn at Spanish Bay is set along some of the most breathtaking coastline in the world, under gorgeous Monterey Pines. The Inn offers access to five beautiful golf courses, including legendary Pebble Beach Golf Links and The Links at Spanish Bay. A stay at Spanish Bay also gives you access to the private members-only Spanish Bay club, award-winning cuisine, and signature amenities. The unmatched views of the Pacific Ocean will make this a getaway you won't soon forget.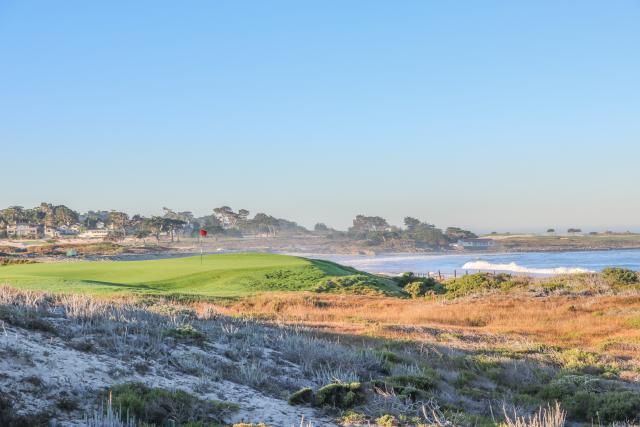 3. Carmel Valley Ranch & Golf Course
Designed by legendary course architect Peter Dye, Carmel Valley Ranch Golf Course is known for its stunning views and exotic wildlife. Full of tight corners and tactical challenges, it's a course built for serious golfers, though of course all are welcome. The Ranch features luxurious spas that will have you feeling pampered and rejuvenated, an array of fitness classes to help you get your exercise fix, as well as family-friendly restaurants and spacious suites.  
4. Asilomar Conference Grounds
Known for ecologically diverse beachfront surroundings and a rustic, relaxing atmosphere, Asilomar Conference Grounds is the perfect site for a restorative and inspiring getaway. Asilomar is also a great option for groups, with plenty of special packages and deals, including 50% off golf equipment for a two-person round of golf at nearby Pacific Grove Golf Links.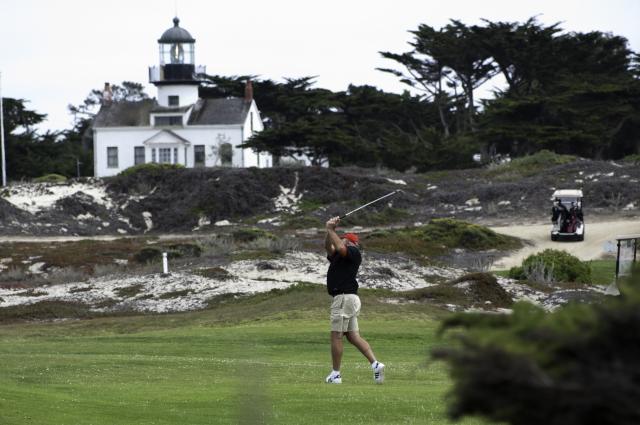 5. Hyatt Regency Monterey Hotel and Spa
A complete golfer's paradise, Hyatt Regency Monterey is on Del Monte Golf Course, the oldest operating golf course west of the Mississippi. Once you're off the links, the Hyatt features delicious California-inspired dining, numerous outdoor heated pools, and proximity to several Monterey-area attractions, making for the quintessential California experience.
With a wide selection of picturesque courses and enviable accommodations, you're bound to find the right experience for you. And if you can't decide where to stay, call Carmel Area Reservation Service to book your stay and tee-times for you.