Celebrate culture and history at two not-to-be-missed events coming this spring to downtown Monterey!
Language Capital of the World® Cultural Festival: May 14-15, 2016
The 2-day free family-fun 2nd Annual  Language Capital of the World® Cultural Festival on Saturday, May 14th from 10:00am – 5:00pm, kicked off by a colorful procession on Alvarado Street in downtown Monterey. The festival continues on Sunday, May 15th from 11:00am – 5:00pm with more special cultural performances and activities.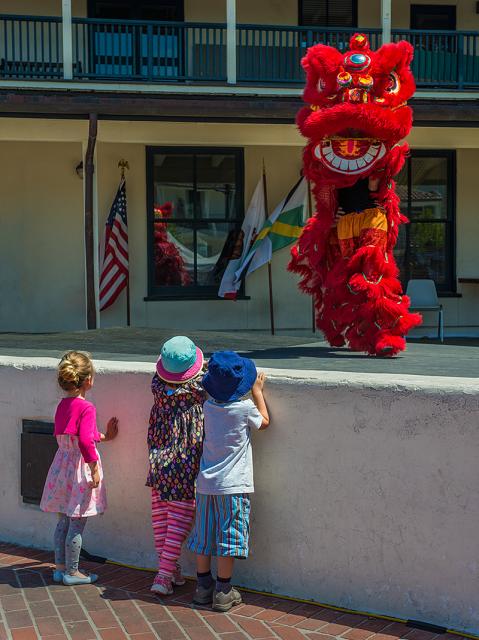 Held in the heart of historic Old Monterey adjacent to downtown Monterey and Monterey's Old Fisherman's Wharf, the 2nd Annual "Language Capital of the World® Cultural Festival" highlights Monterey's rich language, culture, and international affairs capabilities, as well as its Sister City relationships.  Fun and fascinating for all attendees, the festival features cultural dancing and singing, Henna face painting, ethnic foods and crafts, Sister City exhibits, and exhibits from the flagship foreign language and culture institutions of higher learning, as well as language and culture mini-lessons. There will be delicious international food and beverages offered from many vendors with food from around the world including Japanese, Korean, American BBQ, Indian and Lebanese, as well as beer and wine. For more details, go to www.lcowfest.com.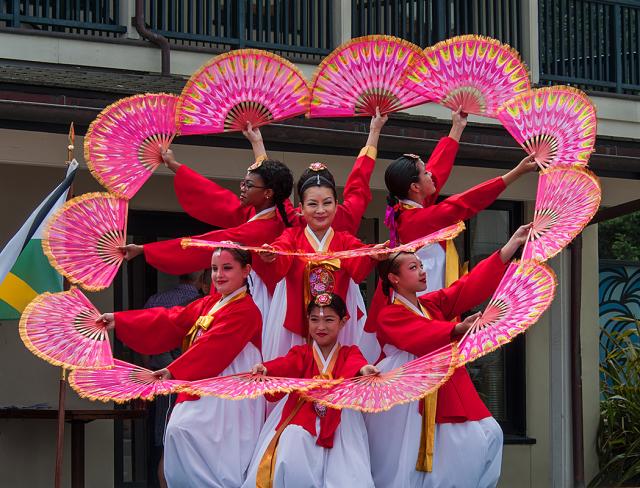 Annual La Merienda Celebration: June 4, 2016
On Saturday, June 4th, from 11:15 am– 3:00pm, the 85th Annual La Merienda Celebration - City of Monterey's 246th birthday party comes to downtown Monterey's walled Memory Garden at 20 Custom House Plaza. It features a barbecue buffet by the Shake Family chefs and the Merienda barbecue committee featuring steak, chicken, sausage, salmon, shrimp fruit, pasta and mixed green salads, sweet corn, chili beans, salsa, and garlic bread, a 75-lb rose-adorned birthday cake, wine, beer, and soft drinks. There is outstanding entertainment by Mike Marotta Jr. & special guests, mariachis, and folklorico dancers, gallant dons and donas, and lovely senoritas. Children and grandchildren of attendees 4 to11 years old may celebrate with their very own "La Merienda para los Ninos" held concurrently at the MHAA/Stanton Center, featuring a full program of activities including participation in the cake ceremony. All guests are also welcome to dress in 18th century costume.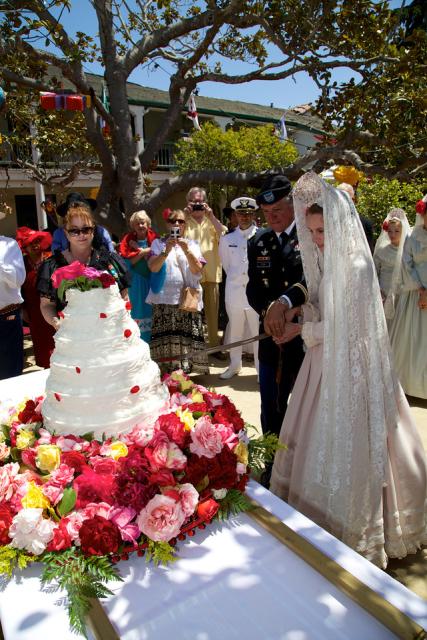 La Merienda can be described as a "party within a party" with uniquely decorated hosted tables. Meet elected officials, military leaders, and local dignitaries at this colorful annual party which attracts over 500 people each year.
La Merienda, Monterey's birthday party, is a colorful fiesta barbecue with gallant dons and donas, lovely senoritas, lively music and festive dance.  La Merienda (the Spanish term for afternoon picnic or mid-day meal) re-enacts an elegant 18th century fiesta. It celebrates the founding of the town of Monterey on June 3, 1770 when Padre Junípero Serra (now Saint Serra), father of the California missions, and Captain Gaspar de Portola, a Spanish military leader, joined forces to establish the pueblo of Monterey, California's first Capital.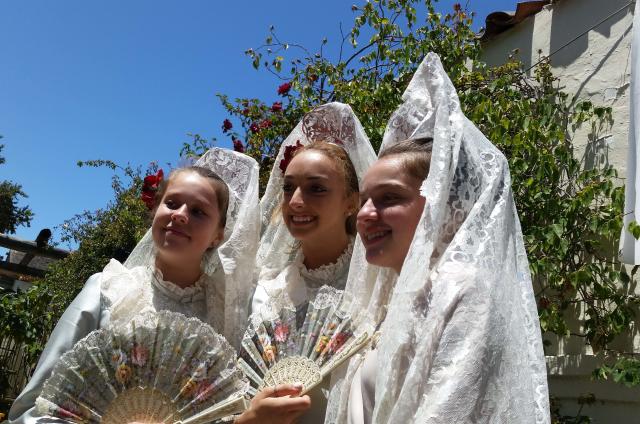 After the ceremonies that day, everyone sat down for a picnic under a large oak tree near their ship, the San Antonio, which rested in the harbor. Monterey History & Art Association has hosted this party for the last 85 years and all proceeds go towards supporting Monterey's history and arts programs. The tickets are $55 for MHAA members and $65 per ticket for non-MHAA members. For more details and tickets go to www.montereyhistoryandart.org.