Cultivating a sweet tooth is always an easy task for just about anyone, don't you think? But with Valentine's Day around the corner, where does one go to hunt for the perfect indulgence for the occasion! Ah, search no further because there are three sweet spots on the Monterey Peninsula to choose from.
Let's start in Marina, at Cheesecake Dreamations at the Marina Square Shopping Center off Reservation Road. These cakes are purely made from love. Husband and wife team, John and Melissa Yeater, work full-time jobs, but every night they dedicate themselves to mixing up the best batches of cheesecake in the area. The variety of the mini-cheesecakes is mouthwatering...from key lime pie to fruit tart to oreo cookie. The vision to custom make your dream cheesecake becomes a reality. For instance, they have received special orders of ube- a Filipino vegetable best described as a purple yam. And maple bacon was a priority for someone. So was pineapple upside down cake. The Yeaters happily accommodate these requests.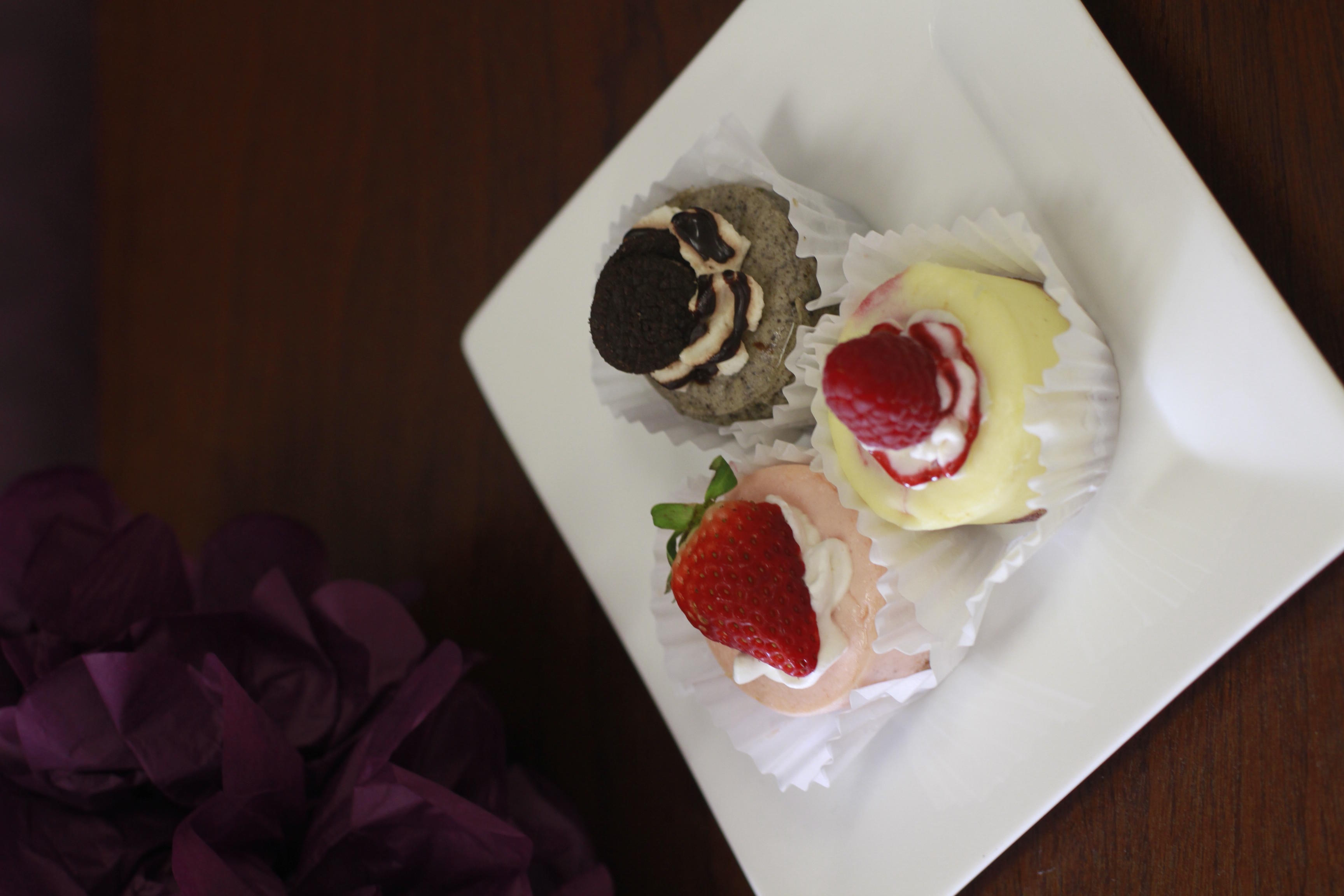 I was lucky to try some of their strawberry cheesecake that bursts with yummy berry flavor. As does their raspberry batch, topped with whip cream and complete with a fresh raspberry on top. Any of these combinations are available for Valentine's Day- in miniature cheesecakes, and 4 inch and 9 inch round cakes.
Heading down Highway 1 to Monterey at the Del Monte Shopping Center is the hidden treasure that is Kara's Cupcakes. This place just makes me instantly happy. Everything is adorable here: the cupcakes are precious, and delicious! Sourced from all natural, organic and sustainable ingredients, these tantalizing treats are sure to win your loved one's heart.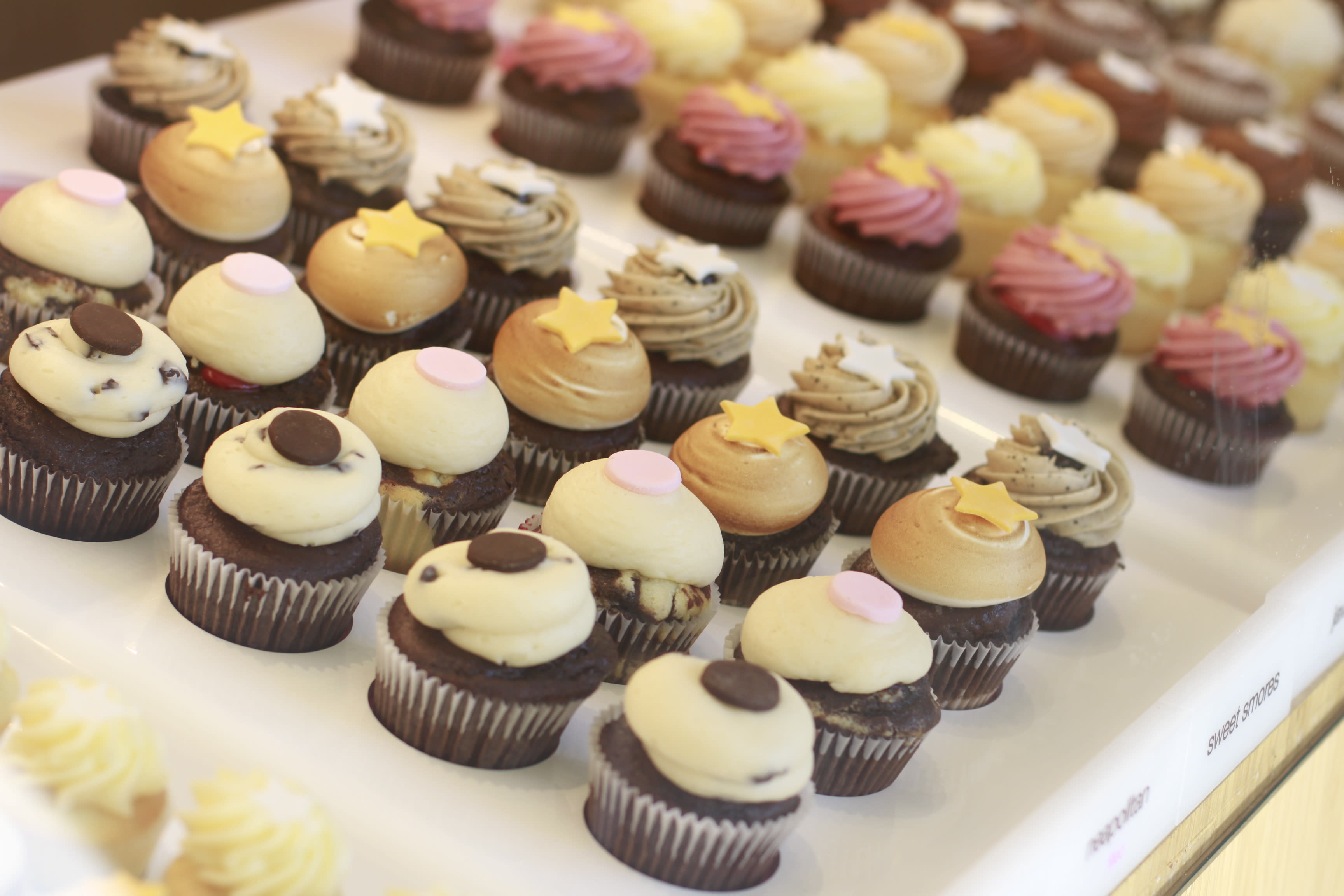 Browsing all the flavors that ranges from red velvet, Meyer lemon, chocolate velvet and their gluten free varieties, keep in mind that you can mix and match these flavors to create a myriad of delight for your special someone. And they have mini- cupcakes, regular sized cupcakes, and are just starting to make real sized cakes! This can only be described as awesome.
I was urged to try the sweet s'mores flavor. Now this is truly reminiscent of a little campfire romance. With a graham cracker crust on the bottom supporting the chocolate filling, this little gem is topped with marshmallow. The marshmallow is then lightly torched, giving it an exquisite smoky and earthy flavor.
Then there's the peanut butter milk chocolate ganache- made with organic peanut butter. Need I say more?
Keep cruising south on Highway One, and you'll reach our third little haven of delectable sweetness is at the Crossroads Shopping Center in Carmel at Nothing Bundt Cakes. Here, you can choose from a variety of yummy flavors including pecan praline, carrot, white chocolate raspberry, and red velvet. To keep things exciting, Nothing Bundt Cakes offers their cake flavors in the form of a bundtini- a bite sized little morsel; a bundtlet, a personal sized cake; and the classic 8 or 10 inch bundt cakes, if you wanted to share.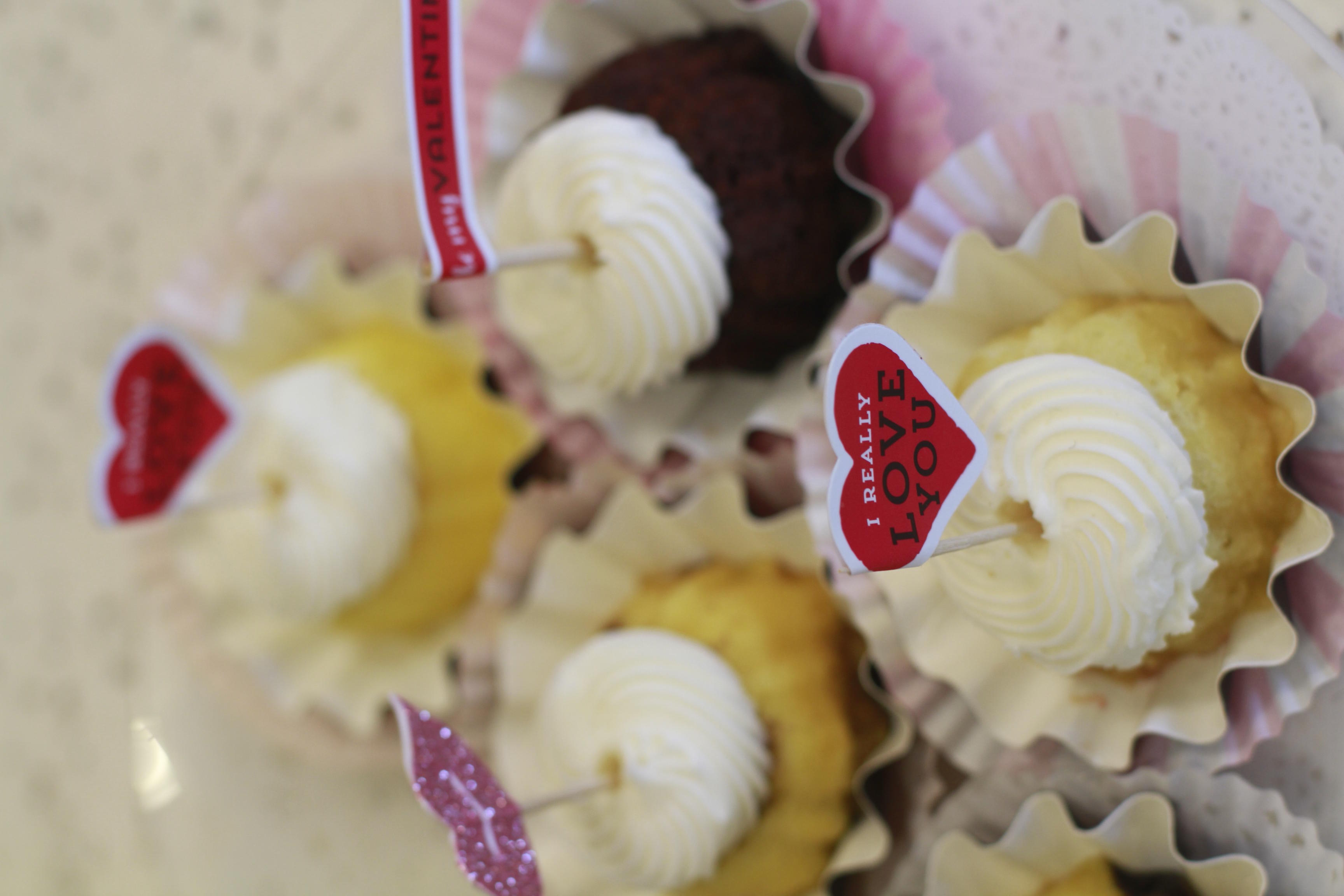 Because Valentine's Day is the time to wear your heart on your sleeve, the folks at Nothing Bundt Cakes will gladly help you out with that. They are offering little love notes to decorate your cakes that read, "Je T'aime"; "I really love you"; "Be my Valentine." Aw, the sweetness of love and baked goods is in the air!
So there you have it- three scrumptious ideas to choose from to fulfill your better half's cravings, desires and sweet tooth on Valentine's Day. Enjoy!