If you have been keeping up with the news in Monterey then you know that record numbers of humpbacks and orcas have flocked to the Monterey Bay since early September. Not knowing how long these visitors would be in town I was determined to get out on a whale watching trip and see the spectacle for myself!
Over the weekend my daring friend and I ventured to the ever-so-popular tourist spot, Fisherman's Wharf, where we checked-in and patiently waited to board the Princess Monterey Bay Whale Watching boat. We couldn't have asked for a more perfect day; the morning fog had lifted and the sun was shining without a cloud in the sky.
Once we boarded the boat we climbed to the upper deck for a full 360 degree view. Even though it was warm on land, being out on the bay was a different story. The temperature dropped at least 10 degrees but luckily we were prepared with multiple layers for the trip.
After about an hour on the open sea we reached our destination which was in the middle of the blue canyon. Not long after we began to see the activity pick up. As far as my eye could see I saw whales coming up for a breath everywhere! There had to have been at least 30 whales in the bay that were visible with the naked eye.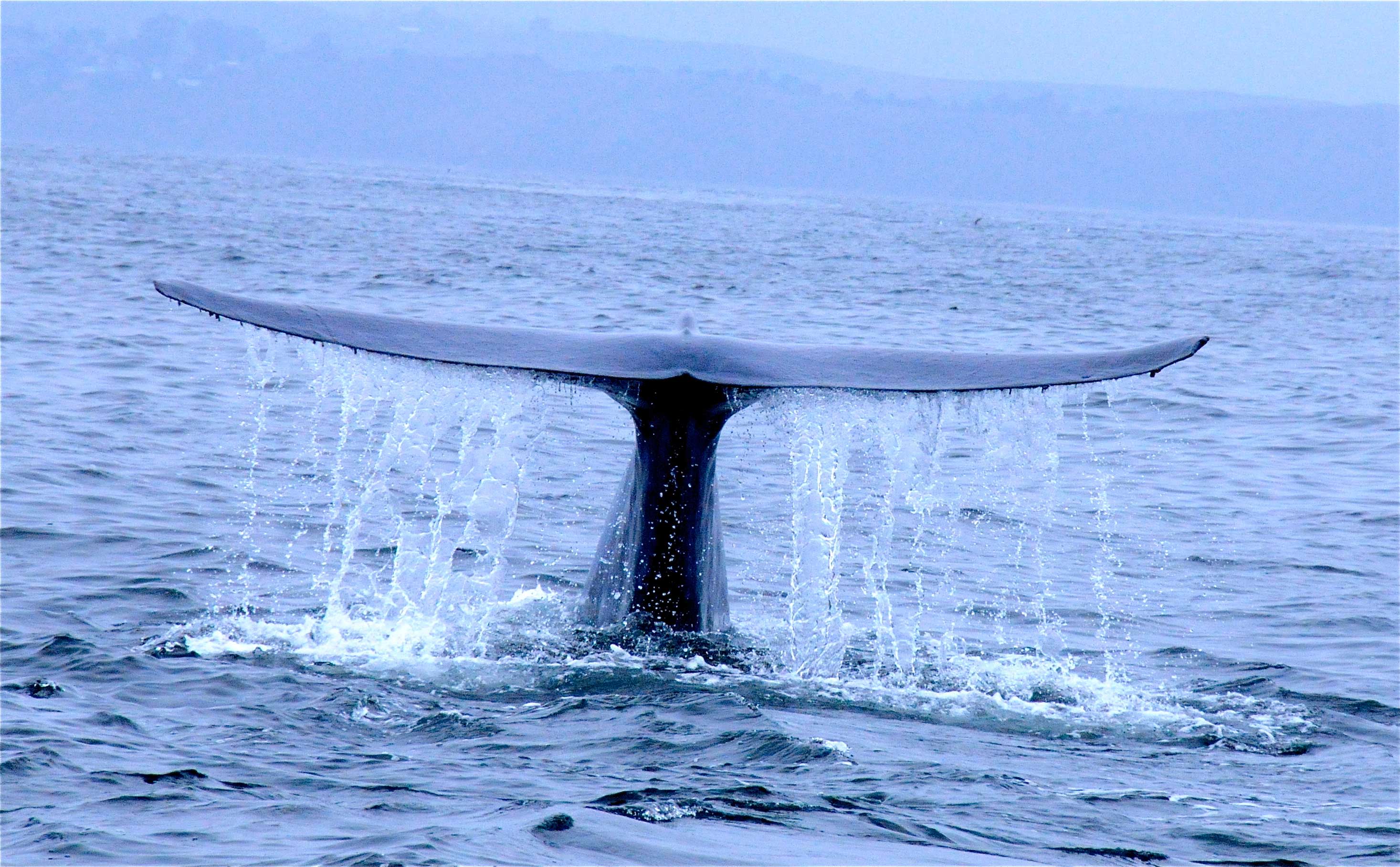 Sea lions, sea birds, and humpback whales were all feeding together which created quite the feeding frenzy. Seeing all of these creatures up close was an inspiring feeling. The "oohs and awes" from the crowd were contagious!
My friend and I recounted the epic show on the way back. This time we decided to sit underneath in the enclosed cabin to keep warm and get away from the wind.
Whale watching is a special activity to do year-round, but get out there now while the whales are in abundance. And remember, bundle up and don't forget the camera!