Bring your family and friends to  Monterey's Old Fisherman's Wharf for a whale-y great day of free and fun sea-life education at the 13th Annual Whalefest Monterey on Saturday and Sunday, March 18 and 19 from 11 to 5 pm.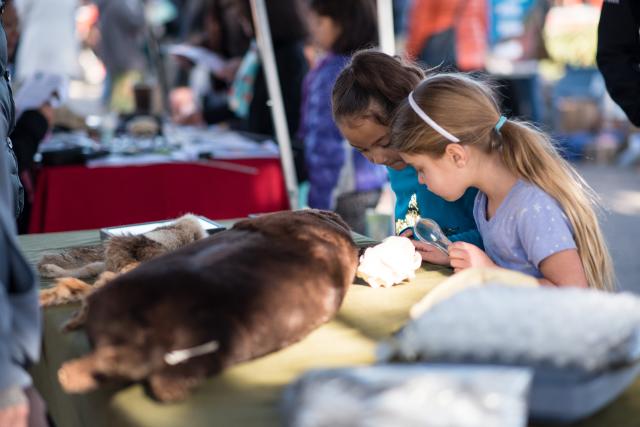 Here are the top 5 reasons you shouldn't miss this world class event:
The 2-day Symposium features marine experts explaining the latest and greatest information on a variety of topics that affect the oceans and Monterey Bay National Marine Sanctuary, such as whale conversation, climate change, bottle nose dolphins, the secret life of sponges and much more. 
More than 40 exhibitors from marine-related organizations will have interactive booths that have fascinating hands-on and informative displays. Save the Whales returns with Dee, the 43-foot inflatable whale model on Sunday, March 19th only. You can go inside of it and see its internal organs! 
Whalefest Monterey also includes the popular Gyotaku (fish painting) and Scrimshaw (soap carving) activities on Old Fisherman's Wharf and a return of the "world famous" Abalone Races.  People have a chance to sponsor individual abalone and watch them in an exciting race crawl to the finish line!  No harm is done to the abalone, as being exposed to daylight, they merely are heading back into a shady spot.   
The musical program this year features another eclectic lineup, including the Pacific Pop 'n Jazz big band, Saxophonia and the Watsonville Woods, Keyboard players Michael Martinez, Richard Carr and Nicholas Fettis and his "Orca"stra; Jonah & The Whale Watchers, Paulette Lynch with Celtic Roads, Philip Price, Ron Friedman and Dave Holodiloff, all talented local musicians. There will also be performances by the hula dancers from Hi'ilani O' Ke Kai OCC and the Whalefest "Jammers".   
Whale watching trips will be available (for a fee) conducted by the 4 whale watching companies operating at Old Fisherman's Wharf. There will also be a number of boats for viewing at the California Dock at Monterey's Old Fisherman's Wharf and near the Wharf.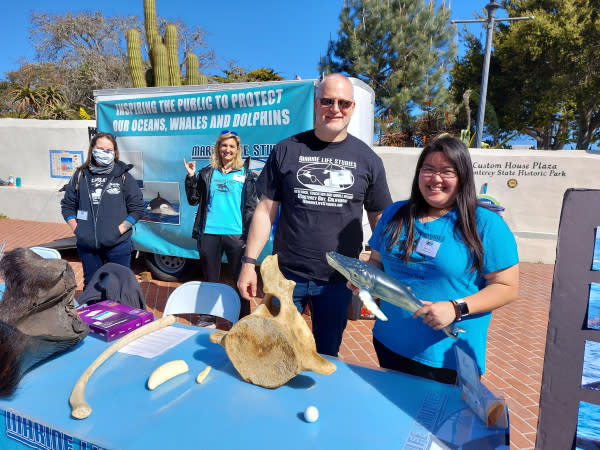 So, stop by and spend the afternoon at Whalefest Monterey. More information and up to date schedules can be found at Whalefest.org.