It's one of the world's most beloved jazz festivals — in no small part because it's one of the most generous.
Five hundred artists. Eight stages. More than 110 shows. All in a three-night, two-day weekend, this year from Sept. 15-17.
And that's just the world-class music, featuring renowned artists like Herbie Hancock, Chick Corea, Common, Dee Dee Bridgewater, Hamilton's Leslie Odom, Jr., A Prairie Home Companion's Chris Thile, and, let's see, about 495 others.
Then there's the food: from Louisiana, Mexico, Jamaica, Thailand, Ghana, the American midway (think funnel cakes), and from all over, just like the people happily munching at picnic tables or while strolling the grounds.
Add the fine wine, and the craft beer. Always an attraction, the beverage selection takes another step up this year, at booths on the grounds, in the District 7 Premier Club, and at hospitality chalets.
After all, it's the Festival's 60th anniversary — there's going to be a lot of toasting going on.
And let's not forget Monterey itself, the setting for this jewel of a festival.
Just one thing — or rather, just hundreds of things.
How do you choose from an embarrassment of riches?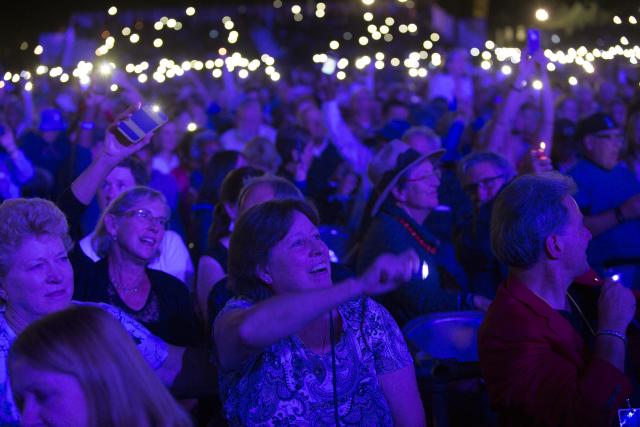 Do what festival veterans do: take it easy, pace yourself, and allow yourself the happy discoveries that await an ambler. Trust longtime Artistic Director Tim Jackson: it's all gonna be good.
Start by choosing the ticket package that works for you. Do you want to be able to catch any or all shows, whether on the Jimmy Lyons Stage in the Arena, or in the seven more intimate venues arrayed across the grounds? Then you want the Full Weekend Arena Package.
Is the intimate side of things more your style, whether getting up close to a major artist, or being there for when a new find makes their mark? Consider the Full Weekend Grounds Package.
What if you can't spare the whole weekend — or are just tempted away for a while by Monterey, Carmel, Pacific Grove, Pebble Beach, or Big Sur? There are Single Day Arena or Grounds tickets.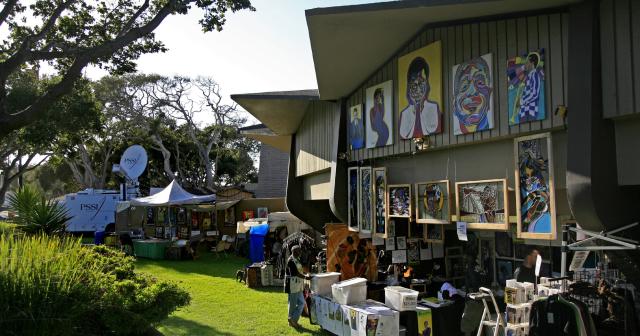 And for a VIP retreat, for any or all days, there's the District 7 Premier Club, offering local wines, cuisine, closed-circuit video from the Arena, private restrooms, no-host bars, and more.
However you choose, don't worry about missing something. This is Monterey. Whatever happens is probably a good thing.
That's not to say, though, that you won't be left wanting more.
For that, there's always next year.