Close your eyes.
Imagine what a jazz festival could be.
Imagine the freedom, discovery, and joy that jazz represents — and imagine it expressed not just in music, but in food, drink, setting, and people.
You now have a picture of the Monterey Jazz Festival, one of the most famous, most beloved jazz festivals in the world.
This year, the experience happens Sept. 15-17, as always at the Monterey Fairgrounds (which was also the scene of 1967's historic Monterey Pop Festival).
It's an immersive, inclusive, unforgettable event that draws people back to Monterey from all over the world, year after year — this year for its 60th edition.
Among the headliners: piano legend, lifelong innovator, and 14-time Grammy-winner Herbie Hancock, famous for the electro-funk of "Rockit" and "Chameleon," for his seminal work with Miles Davis, and for a long series of other milestones in the history of American music.
Joining Herbie is another legend, Chick Corea. Also a Miles Davis alum, he's also played with Return to Forever, Bobby McFerrin, Bela Fleck, and many more — winning 22 Grammys along the way.
Fresh from his Tony-winning role as Aaron Burr in Broadway's Hamilton, Leslie Odom, Jr. brings his powerful voice, and presence, to Monterey this year.
Further pushing the boundaries of what jazz can be is Chris Thile, co-founder of Grammy-winning, platinum-selling bluegrass band Nickel Creek and currently the host of the beloved public radio institution A Prairie Home Companion. Former host Garrison Keillor says Thile is "the great bluegrass performer of our time and he is a beautiful jazz player."
"There just isn't anything he can't do."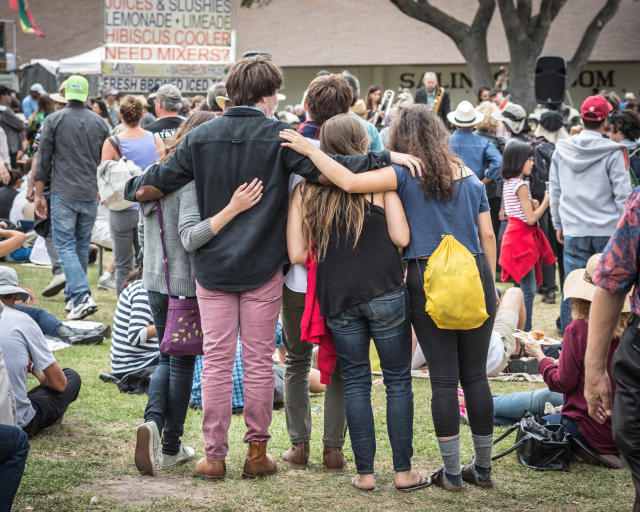 And all that great music — from about 500 artists! — happens in one of the best places it could possibly happen: Monterey.
You don't have to imagine what a jazz festival could be. You can see it — and hear it, feel it, experience it — this September at the Monterey Jazz Festival.
Click here to purchase tickets.