It's summertime. And what's summer all about? For me, it's being outdoors (preferably by a pool), relaxing, going on adventures, and eating farm-fresh cuisine and anything else delicious that comes across my plate. That's why foodies with a taste for mixing gastronomic pleasure and play should make a bee-line for the Carmel Valley's Bernardus Lodge and sink their teeth into Wickets for breakfast, lunch and dinner.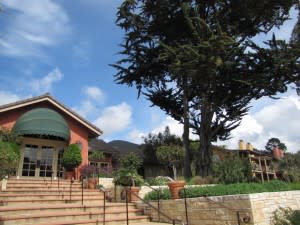 Wickets is a fantastic place to dine year-round, with plenty of Monterey County's finest outdoor recreation and – you guessed it! – wine tasting nearby. But in the summer, this restaurant shines with a daily menu by chef Cal Stamenov that features organic fare, local flare, and lots of local wines to pair. Not to mention outdoor dining and croquet on the nearby lawn!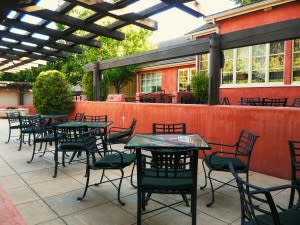 When entering Bernardus on your way to Wickets, it's easy to see why folks retreat to this fabulous resort. Rustic elegance is all around you. I'm not talking about chi-chi-la-la extravagance or garish gingham country curtains – I mean a well-appointed interior that's gorgeous yet won't make you worry about breaking anything. But I digress. Upon moseying into Wickets, you'll need to make the call: handsome dining room, outside patio, or the cozy bar. If it's inside, don't miss the owner's sketch of what could be Volkswagen's inspiration for the VW Bus. If outside, enjoy the scent of lavender and lemon blossoms and consider a jaunt across the adjacent croquet field. If you sidle up to the bar, my friends, just enjoy. No matter where you sit, you're in good hands here.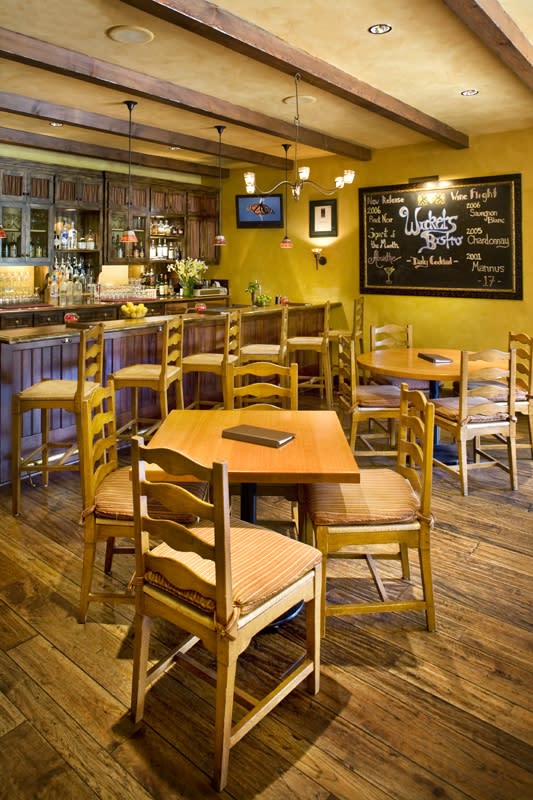 After being seated at a sunny window with a view, I picked up the menu and realized I wanted one of everything! I heard a rumor the wood-fired pizzas were not to be missed so I opted for one with local sardines, while my friend ordered a goat cheese salad. Naturally, a glass of the crisp Bernardus Sauvignon Blanc was in order for such a summery lunch!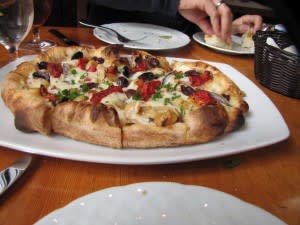 And what a lunch it was. My pizza came out perfectly: crisp, hand-made dough, gooey mozzarella, and locally produced toppings. My friend wouldn't trade his salad for my pizza, claiming bathing suit season or something ridiculous like that. However, when he left to take a look outside, I swooped in for a bite and was wowed by the warm goat cheese, toasted almonds, and organic baby greens from nearby Earthbound Farm. After lunch, we pondered splurging on a Chardonnay Facial at the Bernardus' spa and finishing off the day by the pool (a pool pass is complementary with any spa treatment; Bernardus also offers a $40 spa pass that gives you access to all of the spa's amenities including the pool). But the cool lawn and the Carmel Valley sunshine drew us in for shoeless game of croquet. Bottom line: a summer day well spent! Wickets at Bernardus Lodge 415 West Carmel Valley Road Carmel Valley, CA 93924