Perfect Food and Wine
From the Monterey Bay's seafood-rich waters to the Salinas Valley's farmland and hillside vineyards, regional abundance is the secret to Monterey County's thriving culinary scene. Chefs take pride in sourcing local ingredients, whether halibut or calamari from the Bay, berries and artichokes from farms, or cheeses from artisanal makers.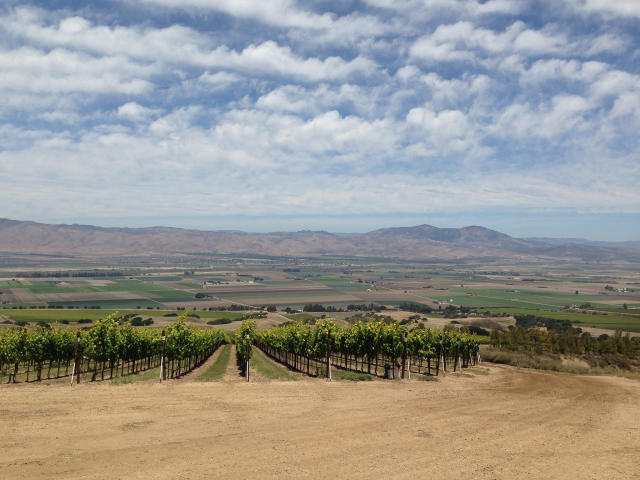 L'Auberge in Carmel-by-the-Sea offers ideal accommodations for food and wine lovers. The elegant hotel provides a dreamy retreat at the end of each day, and its location is convenient for exploring the area's plentiful restaurants, tasting rooms and attractions.
Day 1
Wine Tour with a Personal Sommelier
Begin exploring Monterey County's viticultural bounty with a daylong wine-tasting excursion from Vino Wine Tours. Owner Pablo Antinao is your own private sommelier. He keeps his groups small (no more than six people) to ensure an intimate experience. He's happy to offer his own suggestions or can customize a tour to your taste. If you're interested in pinot noirs, syrahs and chardonnays, consider the tour of the River Road Wine Trail, including the gorgeous views from the patio at the Hahn Estate tasting room. Those partial to Bordeaux wines such as cabernet sauvignon and merlot should book the Carmel Valley tour, where Bernardus Winery pours its signature Marinus blend. At Folktale Winery's fairy-tale-like château, you'll be greeted with a glass of bubbly before selecting a flight of wines to try. Both tours return to the town of Carmel for more tastings.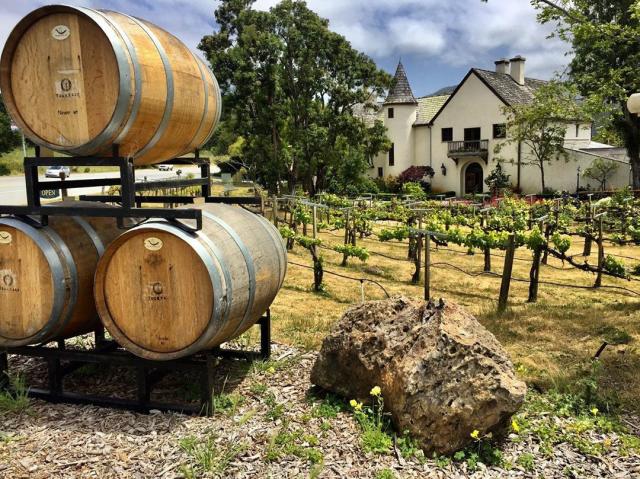 As evening approaches, you can take a short walk to the bottom of Ocean Avenue, where sunsets at Carmel Beach are an event. Stroll along the shoreline in the sugary white sand, with views of Pebble Beach to the north and Carmel Point to the south. It's a 10-minute walk back to L'Auberge, where you can freshen up before strolling a few more steps to your evening meal at the hotel's Aubergine restaurant, one of the region's most renowned dining destinations. Chef Justin Cogley oversees an eight-course tasting menu focused on hyper-local ingredients. Some items might even have been sustainably foraged from the beach you just visited.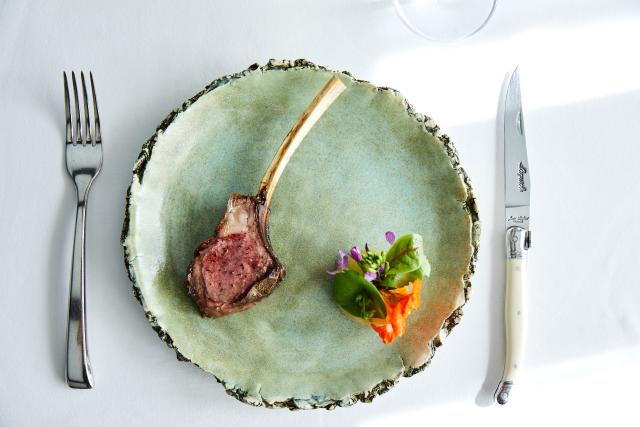 Day 2
Foodie Delights in Carmel-by-the-Sea and Pacific Grove
Enjoy a leisurely morning exploring Carmel, perhaps dropping in at a few art galleries to get a taste of the village's vibrant art scene. Around 11 a.m., head to the Sunset Center to begin your three-hour Carmel Food Tour, during which you'll sample dishes from some of the best restaurants in town, as well as local artisanal products, such as honey and olive oil. Your knowledgeable guide will also take you through the "secret" passageways and courtyards that wind through the one-square-mile village, dishing on local culture and history as you walk.
After the tour, it's a short drive to Pacific Grove and the Point Pinos Lighthouse, the longest continuously operating lighthouse on the West Coast. You can explore outside and inside the lighthouse, where rooms reflect different eras in its 150-year history. From there, you can follow Asilomar Avenue a short way to Ocean View Boulevard, where you can walk along the rocky coastline to the beautiful beach at Lovers Point.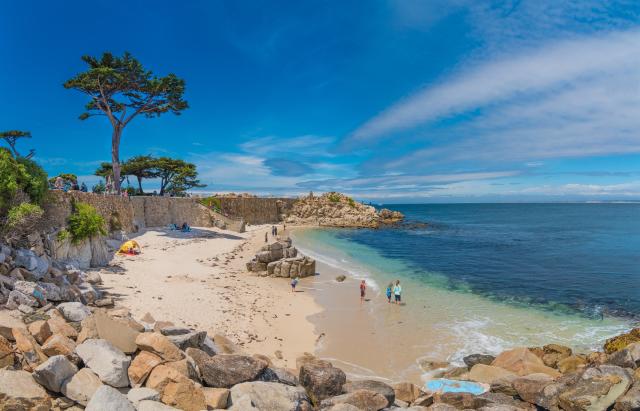 Top off your day with dinner at Pacific Grove's Passionfish, where chef Ted Walter's commitment to sustainability and deft artistry in the kitchen are legendary. Passionfish serves more than seafood, but fish and shellfish definitely get star treatment on a menu that changes daily. And the eclectic, innovative wine list is just one more reason to spend an evening here.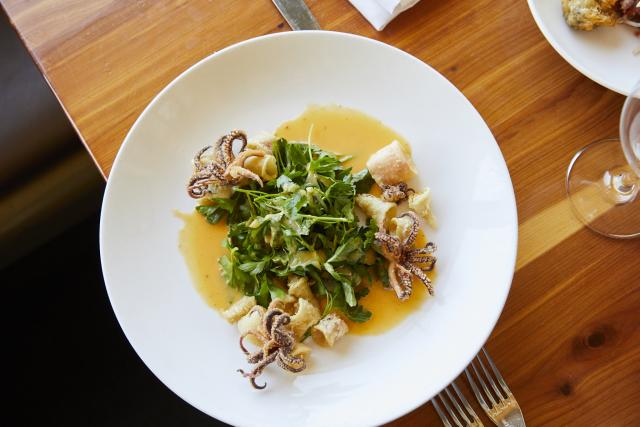 Day 3
Local Farms with an Expert Guide
After breakfast, Ag Venture Tours will pick you up at your hotel for a full day devoted to Monterey County's deep connection with farming. From the Artichoke Capital of the World in Castroville to the Salad Bowl of the World in Salinas Valley, the area is one of the most productive agricultural regions in the world. Guide Evan Oakes will explain everything from microclimates and soil preparation to farm labor and harvesting. He'll show you locations mentioned in the literary works of author John Steinbeck, and you'll come away with a deeper appreciation for what it takes to grow delicious fruits and vegetables.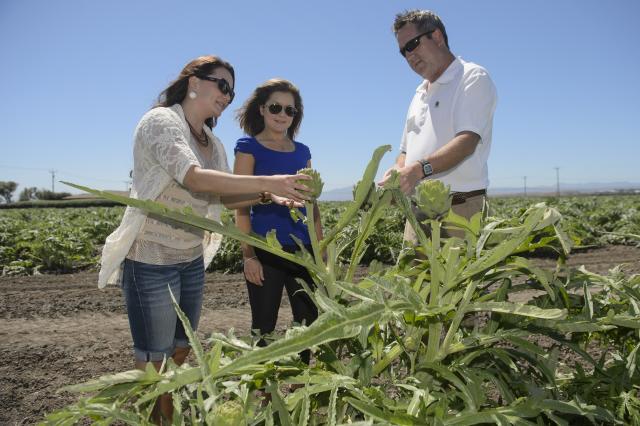 To round out the day, head back to Carmel for dinner at Grasing's—favored by locals for creative updates of classic dishes, like filet mignon "bites" with horseradish cheddar and house-made potato chips and calamari with toasted leek rings. Or make the short, scenic drive down the Big Sur coast to the Hyatt Carmel Highlands. Take in 180-degree views of the coast while sipping a handcrafted cocktail at the Sunset Lounge. Once the sun slips into the Pacific, move to the Hyatt's California Market at Pacific's Edge restaurant to savor specialties like beef short rib bourguignon and cioppino with local seafood.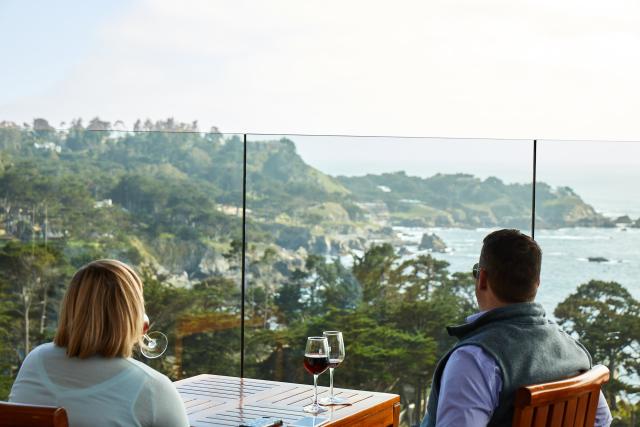 Extend Your Stay
The Beauty of Big Sur
If you have extra time, you can venture farther down the coast to explore more of Big Sur. The views on this drive almost demand that you see them with the top down, so why not rent an exquisitely restored classic convertible from Monterey Touring Vehicles? You might like the 1957 Porsche 356 Speedster or '65 Shelby Cobra.
On your way south, stop for lunch on the deck at the Big Sur River Inn, then plan to stay one or more nights at Ventana Big Sur, a luxury resort where you can soak in a soothing Japanese bathing pool and visit Spa Alila for a heated-stone massage. Stop by the nearby Henry Miller Library, a local landmark dedicated to the famous writer who lived and worked in the area.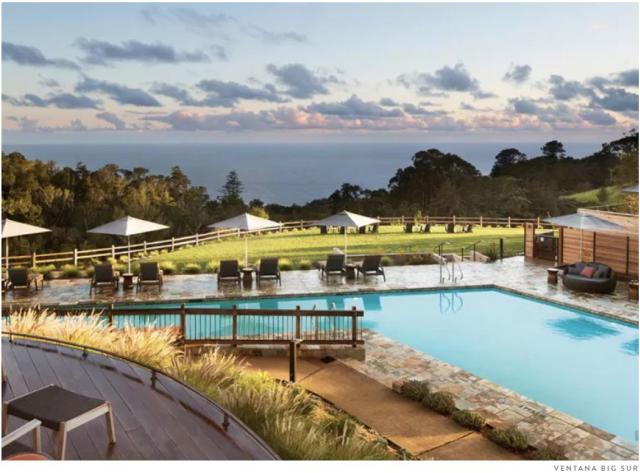 Finally, you won't want to miss dinner at Nepenthe, a Big Sur icon and one of Miller's favorite haunts. From its vast deck, the views of the Pacific and the Santa Lucia Mountains are simply jaw-dropping. Order an Ambrosia burger or Lolly's roast chicken dinner and a glass of Monterey pinot noir. Everything is lovingly prepared by the same family that has owned the restaurant for more than 70 years.